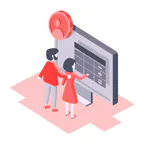 Online and On-site
Free Estimates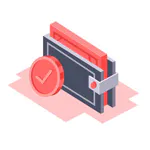 Affordable Rates
and Discounts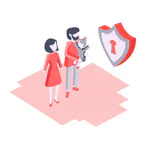 Fully Licensed
and Insured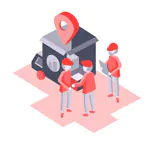 Professional Moving
Crew
Chicago has many vibrant neighborhoods to live in, visit, and travel around. For several reasons, relocating from one location to another in or near Chicago may become necessary. Even birds migrate from one location to another, so it's only to be expected that humans, with their diverse needs and desires, will frequently find the need to change location.
Local moving in a particular county can be a bit tricky due to weather conditions, stress, fatigue, and much more besides. However, did you know that you could avoid all these problems and still have a successful relocation? You can make your moving operations fun, stress-free, and memorable with our movers.
Before we familiarize you with our processes, let's first enlighten you on Born to Move what we stand for, and our vision of providing you with a stress-free and perfect local moving experience.
About Our Movers
Born to Move is a company with long- and short-distance operations, alongside local and interstate moving in Chicago and beyond. Our movers have been operating since 2013, and we sure lost sight of our purpose, making your local move to a new area as convenient and comfortable as possible.
We are an experienced and professional full-service moving company that performs all professional moving services. Moreover, we are fully licensed and insured. So, you can rest assured that you and your belongings are in good hands with our movers.
Our Chicago movers offer both-direction moving services in your county we can help you relocate from one location to another and back from your destination to where you moved from.
Convenient Moving in Chicago: Born to Move to the Rescue
Moving in Chicago can take a different turn from what you expect. You can experience several ups and downs and numerous factors that can make your moving experience less enjoyable. However, you can be sure you'll have the best moving experience with our company and movers.
As people who know the streets of the city like the palms of our hands, we can assure you of a smooth experience throughout the journey.
Our Chicago movers are prepared for any challenges that may come up in the area. We are also efficient for both long-distance and short-distance relocations. Our professional movers make relocating across Chicago and beyond safe and secure. We assure you of adequate delivery of your belongings, both in time and in good condition.
Born to Move: How Our Movers Make Moving Easy
At our company, our movers understand the need to provide you with convenient and comfortable moving services near you. This is why we go through all the stress for you. We have a wide range of services that ensure you get the best out of your moving adventure.
Here are some of our services you should look out for.
Born to Move: Local Packaging Services
What is moving if your belongings aren't well-packaged? Frustrating and disorganized, we guess. Our Chicago movers are well-experienced and professional when it comes to packaging services. You can rest assured that your belongings are in safe hands.
Loading and Unloading Services in Chicago
Our loading and unloading service includes loading heavy and bulky objects by our local movers for you. We make sure we load everything into an appropriately sized truck without delay. You can rest assured that offloading your belongings in the city will also be handled by our movers. You can enjoy every bit of the moving process with the help of the professionals at Born to Move.
Assembling and Disassembling in Chicago
Our local movers are experienced with processes and can help you assemble your possessions and wrap them quickly and easily. Our experienced local movers can also help you disassemble and unwrap them when we get to your chosen destination as soon as we arrive, as we are familiar with the area. You do not need to worry, as we are dedicated to providing you with the best moving experience throughout the city.
Born to Move: Chicago Storage Service
Moving might not be the only thing you need. You may also be in need of a storage service in Chicago at an affordable cost. Born to Move has all this, which is why we provide you with adequate storage services alongside our moving service to ensure you have everything you need at your fingertips.
Moving Insurance and Protection: You're in Safe Hands with Our Movers
At our company, our local movers place importance on your belongings as much as you do. Our utmost priority is to deliver your possessions to your place of residence in perfect condition. We have an outstanding record of keeping the interest of our clients in mind.
However, accidents happen, and our local movers at Born to Move understand this, which is why we provide every one of our clients with an insurance policy. We offer basic protection that comes with your estimated moving price however, if you need additional protection, our insurance coverage is there for you.
With our standard coverage at Born to Move, you will get adequate compensation for any lost or damaged belongings during the moving process. For the insurance, you will need first to evaluate the importance of your belongings, regardless of whether it is within the city, outside the city, or across the country. All you need to do is choose the moving insurance plan that best suits your possessions, and we are all set.
Born to Move: Why Choose Our Local Movers?
If you are in search of the best movers in Chicago and beyond, then you need to look no further our company is here to provide you with all the local moving support you require. Our movers provide you with a variety of services with highly favorable conditions. They do:
All kinds of moving from commercial to residential, interstate, and intrastate
All kinds of packing and unpacking operations
They don't charge extra fees outside of the estimated fee
Perform long- and short-distance moves
Offer complete relocations in both directions
Cost of Our Local Services
We at Born to Move do not charge extra for gas, tolls, miles, or other miscellaneous fees. So, you can be sure that your relocation won't cost you overly much. We are ready to draw up an estimate before your move in Chicago.
Summary
Choosing Born to Move for your local relocation within Chicago and beyond (anywhere in the country) is the first step toward a successful relocation. You can enjoy exquisite services and create a memorable adventure with our professional movers. And you can do all of this at a low price.
Our hourly rates include all other charges:
Labor & Equipment
Floor Protection
Wrapped Furniture
Tolls
Taxes
No Additional Fees
Fuel Charge
Safe Delivery
Guaranteed Price
Chicago Local moving
Our Moving Company is fully licensed and insured!