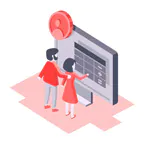 Online and On-site
Free Estimates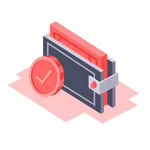 Affordable Rates
and Discounts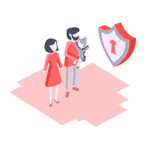 Fully Licensed
and Insured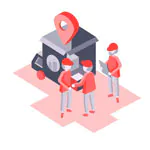 Professional Moving
Crew
Because of the financial commitment involved and the fact that you are placing your confidence in the hands of movers from Chicago to Evanston, it is imperative that you select movers who can be counted on. It is in your best interest to receive estimates from at least three different movers so that you can evaluate the various options. You will be in a better position to evaluate the movers from Chicago to Evanston from which to pick if you have a comprehensive grasp of what is provided and the prices associated.
When you choose our moving company in Evanston, our Born to Move movers will collaborate with you to develop a strategy for your relocation to Evanston, which will help to guarantee that everything goes according to schedule on moving day. The decision to hire our moving company that offers comprehensive services can alleviate a significant portion of the anxiety and hard work associated with moving. Not only do our company provides a wide range of cost-effective, reliable and affordable relocation services to customers planning their move between Chicago, IL and Evanston, but also deliver free price quotes and on-site estimates performed by our best moving coordinators.
What do Born to Move movers do when maintaining a relocation from Chicago to Evanston?
Will you be selling or purchasing a house somewhere between Chicago and Evanston in the near future? Moving is a difficult task, there is no denying it. It is possible for you to relocate your home without having to perform any of the laborious tasks and high cost often associated with such an endeavor.
A large number of the challenging and stressful aspects of the transfer may be alleviated with the assistance of skilled movers from Evanston to Chicago from our company that maintain relocations between Chicago and Evanston. Although paying Chicago movers to handle the majority of the job is the solution that needs some time to come up with, doing so does come with a number of advantages because they will do all the difficult work for you.
Packing supplies and high-quality materials
If you use movers who provide reliable and cost-efficient options for migration, you will not have to worry about gathering your own packing supplies. The movers from Evanston to Chicago will supply you with moving boxes, bubble wrap, and padding for your belongings. Additionally, furniture coverings will be provided to ensure that all of your belongings are safely wrapped up and transported.
Packing all the things
Getting all of your belongings packed can take a significant amount of time if you hire pros to handle it for you, the process will be much simpler. They will ensure that your belongings are given adequate protection during the relocation and will get it done much more quickly than you could ever hope to do it alone. They will know how to pack delicate objects in a way that minimizes the risk of damage occurring, and you will not have to worry about packing fragile items yourself.
Furniture disassembly
When moving, it is easy to become distracted and forget that your furniture has to be taken apart first. Before your furniture is taken out of your previous home and loaded into the truck, professional movers from Evanston to Chicago will take care of this for you so that you do not have to worry about it. Moving company uses professionals since they have access to all the necessary gear and years of experience disassembling furniture. Additionally, the movers' task is to protect the environment around so as to avoid any damage of walls and other objects in the house.
Loading all the items in the moving truck of the appropriate size
The movers are responsible for loading and unloading the moving truck on both ends of the move. This ensures that all of the difficult and cumbersome objects that you possess will be loaded onto the truck without the need for you to make any physical effort on your part. Additionally, the movers are fully aware of how to navigate difficult furniture via confined spaces.
Advantages of hiring our professional Chicago to Evanston moving crew
It is a well-known truth that coordinating the packing and shifting of your belongings when you are making plans to relocate your household between Chicago, IL and Evanston is one of the most mentally taxing activities that an average person will ever have to deal with in their lives. Moving from Chicago, IL to Evanston requires a significant amount of planning and organization that is beyond the capabilities of the average person. When you have determined the day and time of your move, the first thing that needs to happen is packing all of your belongings in a way that is both safe and secure. But for the vast majority of individuals, carrying it out turns into an ordeal that is both irritating and taxing. If you want your worries about moving to go away, do not hesitate to contact our Born to Move movers and expert moving coordinators.
Our hourly rates include all other charges:
Labor & Equipment
Floor Protection
Wrapped Furniture
Tolls
Taxes
No Additional Fees
Fuel Charge
Safe Delivery
Guaranteed Price
Evanston Movers
Our Moving Company is fully licensed and insured!