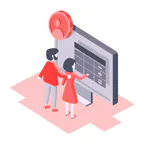 Online and On-site
Free Estimates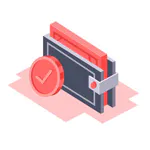 Affordable Rates
and Discounts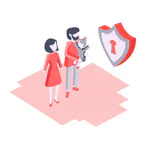 Fully Licensed
and Insured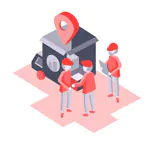 Professional Moving
Crew
International moving to or from Los Angeles can be a major hassle. There are a lot of concerns, especially because it's a challenge most people face very rarely. Therefore, information from past movers (whether in the form of personal experience or online blogs) is often lacking.
So, unless you're only bringing a couple of bags with you when relocating, you'll be leaving a lot to chance. This may be fine when you're moving on your own, but what if you have an entire family with you? Or are there lots of precious family heirlooms that you want to keep?
If you want to get off to the right start in a different country, an international moving company in Los Angeles, like Born to Move, is the way to go. As we're equipped with the specialized skills and knowledge to make an international move happen, our top movers will be happy to do all the heavy lifting for you.
A Moving Company That Can Go International: Born to Move
Los Angeles is a fantastic place to work and live. But there may come a point in time when LA no longer suits your needs or lifestyle. Although moving to another state is always an option, you may also prefer to move to an international location. The same goes if you're coming from outside the country and going to LA.
That's where our Los Angeles international movers come in. Our company is fully licensed and insured. By having a team of international moving experts on your side, you'll be able to lessen the friction during your move to another country.
International Moving: Expert Advice and Services
How does one start with international moving? A lot of DIY movers rely on the experience of other people to guide their planning. Unfortunately, the same breadth of resources may not be available for relocating to or from an international destination. Therefore, you may face issues like:
Compliance with the existing regulations across the border when you leave Los Angeles;
Properly preparing your stuff for potentially changing weather conditions when moving;
Unfamiliarity with the routes going to or from LA;
Preparation of the documents which could be required;
Not having enough DIY movers to help you out.
If you have movers from Born to Move helping you out, you don't have to concern yourself with these issues at all. Our movers know how to navigate any concern related to international moving. We want to make sure that everything goes well with minimal effort on your part.
Our team understands that you probably have a lot of questions, especially about the process. Here's the most crucial one: like all moving jobs, our movers will carefully disassemble your furniture. Then, we'll wrap each part to load in the truck along with your other stuff. At your international or Los Angeles abode, we'll continue by unloading everything. To complete the job, our movers will unwrap the furniture parts to reassemble them.
From experience, customer queries for international moving to Los Angeles are usually related to their point of origin. Our moving experts will be happy to provide you with timely and accurate information on your concerns. Please contact us with any issues you feel uncertain about.
Price Fairness and Affordability
When you get a cost estimate for our international moving company in Los Angeles, rest assured that we're always trying to strike that perfect balance of fairness for all parties. To keep everyone happy, we make sure to do the following:
Keep our expert movers happy with the compensation they're getting for their time, effort, and expertise;
Set an affordable price for you while still providing top-notch moving equipment and services.
We're proud to say that our rates are highly competitive and some of the best in the moving industry. Our Los Angeles movers can be at your service for rates that won't break the bank. Just like with long-distance moves, this already includes fuel charges, tolls, miles, and the labor of our movers.
Company Transparency and Honesty
The Born to Move company maintains transparency and honesty by keeping various lines of communication open for existing clients and potential customers like you. Apart from maintaining an extensive blog site of free information, we also open our lines to anyone who wants to inquire.
As part of the moving process, our representatives may also ask for more information about your international move to or from Los Angeles. This will help us make sure that we're on the same page as well.
And once you book us, you don't have to worry about our movers' rates suddenly moving up. Assuming that you won't be needing any additional services for your international move, your rates are locked in.
International Movers Who Care About You and the Results Delivered
Given the high barrier to entry here, we know just how rare a good international moving company in Los Angeles is. So, if you've been looking around for a while, you've probably encountered a few who only cared about closing the deal.
That's not what our movers stand for. Born to Move is proud to deliver excellent moving services all over the United States. We bring the same level of care to international moves too. Expect the same level of attentiveness, expertise, and skills for your move to or from Los Angeles.
Company Services that Our International Movers in Los Angeles, CA Offer
People have different priorities, budgets, and capabilities, so we understand that some clients may require additional services from us. In our efforts to align varying needs to our moving services, our team of expert Los Angeles movers is proud to offer you the following:
Furniture Moving. If you want to move a piece of bulky and expensive furniture without getting it damaged, we'll send our expert movers with the equipment to do it safely;
Packing Services. Our movers will select the most appropriate packing materials and pack items together for you;
Moving and Storage. If your place in Los Angeles isn't ready yet, we can temporarily store them in our humidity and temperature-controlled storage units.
Our movers may need additional time to perform any of these services. Please let us know in advance if you're interested in making sure you'd have all the help you need on the day of the move.
Moving Between Los Angeles and an International Location? Book Born to Move Now!
No distance is too great for our international movers at Born to Move. No matter what the moving task may be, we'll make sure to do the job to your satisfaction. We're also happy to do our best to accommodate any specific requests that you may have.
Do you want expert movers with international moving experience working for you? Call us at (617) 903-2609 to get a free cost estimate or to book us.
International Movers in Los Angeles CA
Our Moving Company is fully licensed and insured!