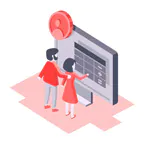 Online and On-site
Free Estimates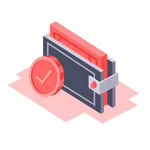 Affordable Rates
and Discounts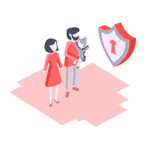 Fully Licensed
and Insured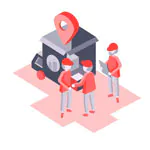 Professional Moving
Crew
Irvine is known for its high level of school education. When you enter this city, there is a feeling that this is not a living city but some kind of computer simulation. Almost identical squares of residential complexes, which are known as "villages," stretch along almost empty broad avenues. Each "village" is surrounded by tropical greenery, but these are not natural thickets but the product of the careful work of landscape architects. It might sound like a dream, but it's true. Do you want to move from LA to Irvine, and are you looking for a moving company and qualified movers? If so, Born to Move is at your disposal.
Actually, employing a moving company is really the best solution. You might have thought you could cope with all the difficulties you'd face while moving, and you may have convinced yourself that hiring a professional company and movers from Los Angeles to Irvine or movers from Irvine to Los Angeles was unnecessary. But after calculating everything and seeing the amount that you would have to pay for doing everything on your own, you may have been unpleasantly surprised. Often, the most economical option is to hire competent relocation specialists and leave the job to the professionals.
Services for Moving from Los Angeles to Irvine
Moving is undoubtedly a difficult and stressful process, but our movers from LA to Irvine will help you do everything quickly and efficiently for your comfort, we provide the following services:
Disassembling/reassembling furniture
Wrapping/unwrapping in LA
Packing/unpacking assistance during your moving
Loading the truck
But that's not all, our movers can provide you with many more services, and there are a huge number of them. Just visit our website or call us to get advice about moving.
Why Should You Hire Qualified Movers from Los Angeles to Irvine?
Moving from LA to Irvine or moving from Irvine to LA will be an exciting journey, but in order not to overshadow it with the complex process of disassembling, packing, and transporting your belongings, furniture, and equipment, just dial our number.
A team of experienced movers from LA to Irvine or maybe movers from Irvine to Los Angeles is ready to help you in a difficult moment. And believe us, with the help of the licensed and insured Born to Move company, your relocation will be calm and joyful.
Movers' Approach to Absolutely Every Client
Every task in both cities is extremely important and valuable to us. We always try to find our own approach to everyone in order to gain loyal customers. The movers from our company are always careful and attentive, and if you want to transport something fragile and valuable, then we will create all conditions for your things to arrive in absolute safety.
Movers from LA to Irvine: The Key to Comfortable Moving
Movers from Born to Move have many years of experience and will definitely be able to help you move. We will accompany you at every stage, starting with packing and ending with unloading your things from the truck at your new dwelling and reassembling them.
For everything to go smoothly and without incident, we provide many options, for example, trucks with various capacities. This makes moving to Los Angeles or Irvine easy and affordable.
No Intermediaries During Moving from LA to Irvine or Moving from Irvine to LA!
There are rumors among customers about how moving companies deceive them, including intermediaries in the process of moving. The price can sometimes double or even triple. Don't worry Born to Move is nothing like this. Our company and our movers do not deceive customers.
Reasonable Price for the Services of Our Movers in LA
Moving companies quite often increase the cost of their services, thereby emptying the wallets of their customers. But you have come to the right place because Born to Move offers acceptable prices. Our movers provide you with a huge range of excellent quality services, but you don't have to pay a fortune for our work. One of the most important advantages of working with us is that we do not charge additional fees for gas or tolls. As you know, we do not overinflate costs. We always sign a contract where the cost of moving is prescribed in advance.
Final Words About Moving
If you want to save time, nerves, and money, then you should hire well-trained and professional movers from LA. So don't waste a minute take this opportunity and hire our movers. Contact us today.
Our hourly rates include all other charges:
Labor & Equipment
Floor Protection
Wrapped Furniture
Tolls
Taxes
No Additional Fees
Fuel Charge
Safe Delivery
Guaranteed Price
Irvine Movers
Our Moving Company is fully licensed and insured!