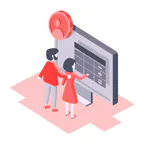 Online and On-site
Free Estimates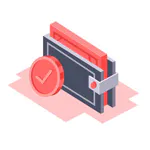 Affordable Rates
and Discounts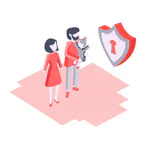 Fully Licensed
and Insured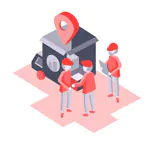 Professional Moving
Crew
People have many reasons for moving to LA. The City of Los Angeles provides a lot of career opportunities and great proximity to the beach. Some just want a fresh start by moving to one of the most popular cities in the world.
Most of the time, our clients know months in advance that they'll be moving to or from Los Angeles. This means a lot of time to shop around and choose a moving company. But in some situations, you may need to move at the last minute.
For these situations, Born to Move's same day movers can respond to your moving needs. Read on to find out just how valuable last minute help is when you're relocating.
Last Minute Movers Can Come to the Rescue in Emergency Situations
We know that as much as possible, people try to plan ahead before moving to or from Los Angeles. But sometimes, you just have to act in the moment. The challenges associated with moving also become greater if it's last minute, meaning:
You're more likely to make errors associated with DIY movers, for example, booking the wrong sized vehicle for transport.
The odds of finding professional movers will be slimmer for moving on the same day.
Your options in terms of the moving company hired, the quality of moving services you get, and even the rates will be extremely limited.
Whether you're coming from LA or from another city or state, things will definitely be harder. That's why no matter what your reason for needing expert movers last minute, we'll try our best to accommodate you.
Our Movers Help with Last Minute Decisions
Sadly, we've seen this happen so many times in Los Angeles and other cities in California. Because of the dense population here, the demand for moving services is higher as well. Responsible movers like you book moving services in advance, only for the company to cancel at the last minute.
If this ever happens to you, don't feel like you need to delay moving to LA. Our best last minute moving guys will do everything in their power to keep you on your intended schedule.
Our same day movers in Los Angeles will provide you with the services you need to fill in the gaps. We guarantee that we'll be there with the expert movers and high-quality equipment necessary to complete the job.
We Transport Stuff for Moving to Los Angeles (LA) for a Job
Got a high-paying job in Los Angeles, California? Our movers will make sure you'll be ready for your first day, even with last minute notice.
Whether you're moving from another state or from just another city, we'll make sure you're satisfied. With us in your corner, the only thing you have to worry about is impressing your new colleagues in your new job.
Same Day Movers in Los Angeles, CA, from the Born to Move Company, Won't Disappoint
As a fully insured and fully licensed business that operates in Los Angeles and the rest of the United States, you have an assurance that we'll meet the existing standards within the moving industry. But as our clients can attest, we're not satisfied with meeting just the bare minimum.
Whether you booked us months in advance or the same day, we stand true to the level of service that has made us one of the most respected moving companies in the country. That's why we're confident in presenting ourselves as an excellent option for moving on the same day.
Last Minute Moving Expertise Guaranteed
For our last minute movers, everything they do on the job is practically second nature. That's why even without much time to prepare, they can confidently deliver on our promise of excellence.
We know just what questions to ask to customize our moving service based on your needs. For example, which wrapping material is best suited for oak? Or how big a truck do you need? Any and all considerations that the average person doesn't think about, we make sure to take into account for your move to or from Los Angeles.
As part of delivering expertise, we've also developed a very strict process that eliminates the odds of your things getting damaged. This includes:
Carefully disassembling your furniture
Meticulously wrapping the furniture parts in the best-fit wrapping material
Loading and unloading all parts, boxes, and other items in the truck
Unwrapping all parts, checking each of them for damage
Reassembling all furniture at your new place
All these are done at an efficiency that only expert movers can achieve. This promise of expertise also applies to long-distance moves to or from Los Angeles.
Services at Affordable Prices
Born to Move charges highly competitive rates for last minute moves in Los Angeles, determined based on many factors, including move size and distance. For local moving, we charge an hourly rate that already includes:
Labor
Basic equipment
Floor Protection
Tolls
Fuel charges
Miles
Taxes
Furniture Wrapping
The inclusions are the same for longer distances to or from Los Angeles. But instead of an hourly rate, we charge a fixed price.
Our rates are all-inclusive to simplify decision-making. For you, this means comparing rates and estimating your final total spending will be much easier.
Company Transparency
We understand that there may not be enough time to clear up every last detail related to your Los Angeles, CA, move. But what we can promise is that we'll always be upfront about the potential possibilities in terms of cost and outcome. We will:
Provide expert advice on how to hasten the process of transporting your stuff
Give honest estimates based on the information you give us
Explicitly state all the inclusions for the moving service you booked us for
We want you to work with complete information. When we get to your location, please feel free to ask our movers about any concerns that may come up.
Moving Last Minute? Book Same Day Movers from Los Angeles
Just because you're moving at the last minute, it doesn't mean you have to settle for unqualified movers who prey on your needs. No matter your reason for wanting movers to take over, you deserve professionals who care about delivering excellent results instead of just collecting payments.
With Born to Move, moving the same day to or from Los Angeles is possible. We're committed to bringing you the best experience even with the tightest deadlines.
But as much as we want to accept all last minute bookings, our number one priority is still making sure that we do our job right. This means allocating sufficient time for each client based on their services requested and moving distance.
Book now before it's too late! Head straight to a live representative by calling (617) 903-2609.
Last Minute Movers in Los Angeles CA
Our Moving Company is fully licensed and insured!