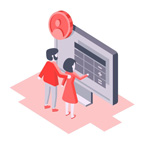 Online and On-site
Free Estimates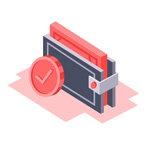 Affordable Rates
and Discounts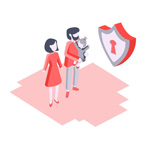 Fully Licensed
and Insured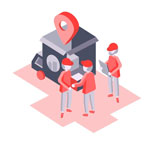 Professional Moving
Crew
Are you planning a move to some other area within the state of Rhode Island? Hiring a fully licensed and insured moving provider will be the best solution in terms of saving both your time and money. Our locally-based moving company provides reliable assistance from competent and skilled Lincoln RI movers, maintaining relocations of any complexity. The team of Born to Move movers operating at our company will make sure to deliver your valuable belongings to the specified location in Rhode Island on the same day, having previously packed each item using free packing materials. The prominent movers in Lincoln RI operating at our professional moving service in Lincoln RI will also disassemble large pieces of furniture for you in case there are any large items you want to get moved, too. You can trust our movers your time and valuable possessions and in return, the movers will provide you with a stress-free moving experience.
Traits a good Born to Move moving company employee should have
What distinguishes Born to Move moving company from other moving companies near me are its excellent knowledgeable employees and movers. To be able to deliver high-quality moving services, it is not enough to offer a wide range of things to be performed to gain customers' trust. It is also crucial to hire professionals that are ready to expand their knowledge and improve their skills. We are lucky to have found a proficient and professional moving crew distinguished by the following qualities:
Perfect communication skills. We are a full service moving company that performs moves of any complexity, and distance, delivering the services for both interstate and local moving. It also means that we are in constant communication with customers. Thus, having a team of movers with excellent communication skills is an absolute must.Being able to communicate effectively is a quality that is beneficial to have in any line of work. When it comes to running a successful organization or operating in it, having strong communication skills is critical. This ultimately results in the members of the team being able to work together effectively to achieve success in whatever they undertake.
Ability to work in a team. The moving process, regardless of its difficulty, is made of multiple tasks that ought to be performed simultaneously. It saves up customers' personal time and by doing so, the professional moving crew makes sure to finish all the tasks according to the schedule. As employees of our fully licensed and insured moving provider, our movers inevitably have to interact with a variety of people. Working together toward the accomplishment of a common objective is, in most circumstances, what is required to achieve success.Participating actively in group efforts is an admirable quality that should be cultivated in every employee. One of the characteristics of a person is their ability to work well with others, show support and respect for others, and adjust well to novel situations and circumstances, especially when it comes to maintaining a moving process.
Solving problems with a cool head. A great employee of a safe and insured moving company also needs to be able to find solutions to problems. It is necessary for such an employee to consider potential conflicts that may arise. Lincoln RI movers ought to be aware of how to address them with appropriate solutions and think about the implications of the actions that they take.When movers have the ability to solve problems, it motivates them to put in their best effort to finish a task and ensures that they do not leave any unfinished work on the table.
Now that you know that the movers of our moving company in Lincoln RI are both professional and knowledgeable, it is time for you to get acquainted with packing services for you and services that cover any local relocation.
Reasons to hire proficient movers in Lincoln RI
As briefly stated before, a team of moving experts performs a variety of tasks to prepare the ground for the move so that you can hit the road according to your time schedule. The movers of our relocation provider work in a group, which allows them to finish all the tasks simultaneously, within the shortest time frame possible. It also means that for any move within a state, our movers near me are charged hourly. The price varies depending on the number of crew members, starting at $140 for a two-member group, and $190 for three moving experts. Our Born to Move moving company also offers on-site estimates, providing prospective customers with a free quote that does not go over their budget.
Our hourly rates include all other charges:
Labor & Equipment
Floor Protection
Wrapped Furniture
Tolls
Taxes
No Additional Fees
Fuel Charge
Safe Delivery
Guaranteed Price
Lincoln RI movers
Our Moving Company is fully licensed and insured!