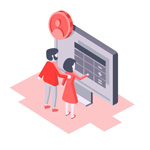 Online and On-site
Free Estimates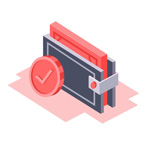 Affordable Rates
and Discounts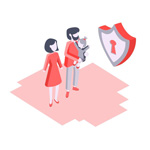 Fully Licensed
and Insured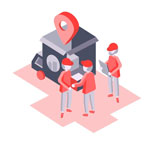 Professional Moving
Crew
Austin, Texas, is home to a diverse population and a wide variety of housing options to meet the requirements of each person. This impact was made by the University of Texas, as well as the state and federal governments, the scientific and technological communities, and other types of professionals. It should come as no surprise that an increasing number of people are considering making Austin their home, given everything the city offers. If you are considering moving from Chicago to Austin, TX, you are undoubtedly conducting a study about what to expect on your journey to prepare yourself. In general, moving from cold Chicago to hot Austin may be a big change for anybody.
However, if you hire expert movers from Chicago to Austin at Born To Move moving company, you can relax and look forward to your new life in the west. Our movers promise to provide you with the best moving services in Chicago at the most affordable rates. Our fully licensed and insured moving company has assisted customers with their moves to Austin, TX, from Chicago for years. We recruit only the most competent movers from Chicago to Austin to handle your valuable items since we are dedicated to providing exceptional customer service.
Competent and trained Born To Move movers from Chicago to Austin.
Are you considering uprooting your life and moving to Austin from your current home in Chicago? Fantastic in every way, Chicago is a city that never sleeps. It's home to delicious cuisine, fantastic shopping, and various fun activities and attractions. Even though you'll miss certain things about Chicago, you'll have a lot to expect in your new home in Austin. However, moving to Austin requires careful planning to avoid leaving anything behind and lessen the strain of long-distance relocating.
Born To Move is one of the best long-distance moving companies, and our skilled movers ensure you have everything you need as you start to organize your relocation to Austin. From the initial phone call to the final box being unpacked, trained movers take every precaution to ensure the safe arrival of your possessions.
Our skilled movers from Chicago to Austin will take care of all of your moving requirements while you are busy switching out your winter jackets for the beautiful weather Austin, TX, has to offer. Moving company from Chicago to Austin makes sure that moving across the US is easy and stress-free. Our professionally trained movers are the best moving option because of our wide range of services before, during, and after your relocation. Our moving specialists provide a no-cost move estimate to better understand your requirements. We also offer packing assistance and reliable pickup and delivery services.
Features of the moving process with our experienced and knowledgeable movers
Is your family making the transition to a new house, townhome, or condominium? That's totally OK. You may get as much or as little assistance from our moving company as you need for a low-cost and stress-free moving experience. Here is how our trained movers from Austin to Chicago going both directions will handle your moving task:
Obtain no cost valuations. Your free, no-obligation estimate will include all of the costs associated with the move of your belongings once you've provided us with the details of your move.
Work out moving scheme. Throughout the process, the project manager who has been allocated to you will be in touch with you to arrange a start time, talk through logistics, and address any concerns you may have.
It's time to pick up. Our professional moving crew will arrive on a moving day to help you pack, label, and transport your belongings. If your items are unpacked, they will first be securely wrapped, and then any furniture will be disassembled before being labeled and loaded into the truck. We send out just the necessary number of workers to ensure a speedy relocation to Austin, TX.
Transporting. Whether you're moving to a new house or workplace, our trained movers from Austin to Chicago can carry all of your possessions securely and safely.
Delivering. With great care, our movers will unload your boxes to the new location and set up your belongings in your specified locations.
What to look forward from your move from Chicago to Austin
If you're sick of cold winters, then you have even more incentive to relocate to this city in Texas. Though it's known as the "Violent Crown City" due to the purple hue of the winter horizon, the city's climate is really rather mild and pleasant. The climate of Austin may be described as subtropical and humid. The usual high temperature in the summer is around 90 degrees Fahrenheit, making the water a welcome relief from the heat. There are around 25 days per year when the temperature is below freezing during the winter.
The economies of both cities are comparable. There is an expanding need for medical professionals in both locations. The economies of both cities are diverse, with residents employed in fields like finance, IT, manufacturing, and municipal and national government. Therefore, finding work shouldn't be too difficult, especially if your skills are relevant to the growing IT sector. In contrast to San Francisco's flat Silicon Valley, Austin's metropolitan region is home to a concentration of high-tech businesses known as Silicon Hills. Employment opportunities in the public sector, the healthcare field, schools, and businesses are quite easy to come by, and this is in addition to the tech sector.
Thanks to Chicago's excellent public transportation, you might not have required a car while you were there. Even though there are fewer public transportation choices in Austin, you might not require a vehicle. Austin has many bike lanes and walking trails, so it is a very accessible city for pedestrians. There are also ridesharing alternatives and taxis available, in addition to the city's bus lines and commuter train services offered by CapMetro, the city's public transportation system. You can drive in Austin just like in Chicago, so feel free to bring your car along.
Any kind of move may be nerve-wracking, but moving across state lines especially. Fortunately, with Born To Move movers, all of your relocation requirements may be met expertly. Take a look at our low prices and pick and choose the services that best meet your requirements. Also, you may use our online quotation calculator to compare prices between the two areas. Give our Chicago to Austin movers a call if you'd rather have a conversation with one of our trained customer service expert about the flat price we provide for moving from Chicago to Austin.
Our  rates include all other charges:
Labor & Equipment
Floor Protection
Wrapped Furniture
Tolls
Taxes
No Additional Fees
Fuel Charge
Safe Delivery
Guaranteed Price
Movers from Chicago to Austin
Our Moving Company is fully licensed and insured!