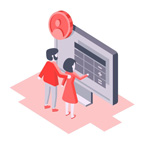 Online and On-site
Free Estimates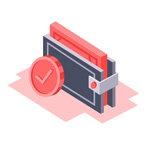 Affordable Rates
and Discounts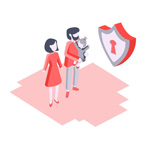 Fully Licensed
and Insured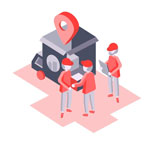 Professional Moving
Crew
"іViva Las Vegas!" This Spanish phrase that means "Long live, Las Vegas" has become so popular that it now transcends culture. That's why a lot of people want to experience living in Las Vegas.
But if you're coming from Chicago, it may be easier said than done. The distance between the two famed cities is too great if you want to do it on your own. That's where Born to Move's expert movers come in. At an affordable cost, you can experience a stress-free move to or from Las Vegas.
Movers from Chicago to Las Vegas: How Can They Help?
By having professional Chicago movers in your corner, you'll be able to reclaim the time that would have been lost to endless hours of stressing out. Our team can help you by:
Planning various aspects of moving, like selecting the right sized truck as part of our built-in basic services;
Assigning the best-fit movers based on certain aspects of your move;
Recommending additional services based on your budget and expectations on the day of the move;
Giving you expert info for free;
Taking over the majority or all the physical labor involved in moving.
With all these, you'll be able to focus on other concerns like getting everyone in the family ready or even attending your going-away party!
Relocation Services That Are Unbeatable with Our Movers from Las Vegas to Chicago IL;
Born to Move boasts of a reputation for going beyond necessary to satisfy our clientele. Apart from having our company fully insured and licensed, we continuously strive to become the industry's standard.
Whether you're moving from Chicago, Las Vegas, or anywhere else, rest assured that we're always working to ensure your satisfaction. By using our moving company for your next move, you're guaranteed the following:
Movers Expertise in Long-Distance Moving
This isn't our movers' first rodeo. We've successfully completed jobs between Las Vegas and Chicago, as well as even more challenging moves. For all our moving jobs, our movers are sure to employ the following procedure to guarantee success every time:
Carefully disassemble furniture for wrapping;
Use wrapping paper provided by our company to wrap each resulting part;
Load the boxes with the wrapped parts and everything else;
Unload all items to the Las Vegas or Chicago destination;
Unwrap furniture parts to prepare them for reassembly;
Reassemble all furniture.
Our Chicago movers are also adept in performing any service where traveling long distances is involved. There are no long-term storage problems, temperature changes, mechanical concerns, or any other concerns too challenging for our top guys.
Cost Affordability of All Services
At Born to Move, we keep things simple. That's why for all clients who need long-distance movers, we apply a fixed price on our services instead. This is already an all-inclusive price that includes the basics you need to get to your new Las Vegas or Chicago abode safely:
Fuel charges
Toll fees
Miles
Floor protection
Labor of two movers
Moving truck
GPS tracking
Wrapping paper for your furniture
Other basic moving equipment
And despite our ability to consistently deliver excellent services, we still manage to keep the cost low for you without compromising fair compensation for our movers.
Company Transparency and Honesty
As a moving company, we believe that top-notch services will make your life a bit easier. That's why we heavily invest in ensuring you get accurate and up-to-date information from us. If you plan to DIY some aspects of moving, our blog posts have rich and valuable info on how you can do it.
Meanwhile, our lines are always open for you should you want to know more about our offers. For any concerns about your move to or from Las Vegas, we'll always be here to accommodate you.
Moving Can Be Easy: Just Leave It to Born to Move's Chicago Moving Experts!
Your relocation from Chicago, IL, shouldn't take a lot from you. Instead, you should be looking forward to spending your first nights basking in the full Las Vegas experience. With our movers from Las Vegas to Chicago taking some of the weight off your shoulders, you'll be able to immerse in your transition to a new place fully.
If you want moving done right and professionally at an affordable price, the team of expert movers from Born to Move is ready to hit the road. Just call us at (617) 903-2609 to reserve your slot today!
Our hourly rates include all other charges:
Labor & Equipment
Floor Protection
Wrapped Furniture
Tolls
Taxes
No Additional Fees
Fuel Charge
Safe Delivery
Guaranteed Price
Movers from Chicago to Las Vegas
Our Moving Company is fully licensed and insured!