| Size of the move | flat price range |
| --- | --- |
| studio | $4,500 - $5,000 |
| small 1 bedroom | $5,200 - $5,500 |
| large 1 bedroom | $5,500 - $5,800 |
| small 2 bedroom | $5,500 - $5,800 |
| large 2 bedroom | $5,700 - $6,200 |
| 3 bedroom apt | $5,800 - $6,500 |
| 2 bedroom townhouse/house | $5,800 - $6,500 |
| 3 bedroom townhouse/house | $6,500 - $7,500 |
| 4 bedroom townhouse/house | $7,000 - $8,000 |
| 5+ bedroom townhouse/house | starting from $8,000 |
delivery time range
2 days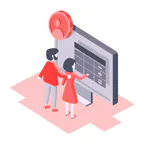 Online and On-site
Free Estimates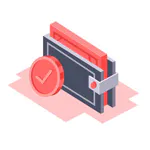 Affordable Rates
and Discounts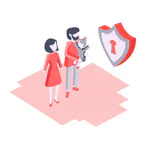 Fully Licensed
and Insured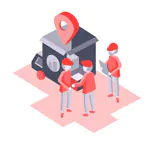 Professional Moving
Crew
As with any long-distance transfer, relocating from Chicago, IL, to Portland may not be easy for you and your loved ones. Do yourself a favor and hire experienced movers from Chicago to Portland, Maine to handle your upcoming transfer instead of going through all the inconveniences of doing it yourself. The moving services provided by Born To Move company ensure a smooth transition from Chicago to Portland. Here, you can expect to pay less while receiving superior service from trained professional movers from Chicago to Portland, Maine using only the finest equipment and supplies. You may rest assured that you will be pleased with our services and happy to refer us to your friends. We hope to include you among our satisfied clients!
Moving to Portland, Maine: what you need to be aware of
Is Portland, Maine anything you've been considering as a possible new home? If that's the case, there are a few things you should really consider doing to get ready for the big move. First, you should look into what it's like to live in Portland to see whether it would be a good fit for you and your beloved ones. Doing so entails researching the area's cost of living and the greatest arguments in favor of making the move there.
Second, before deciding on interstate movers, you should research at least three different businesses and compare their services and prices. After you've finished all of these things, you'll be ready to make your move to Portland with a clear head. Born To Move movers from Portland to Chicago, IL, going both directions are ready to cover all the essentials of settling into life in Portland, Maine. More information about our moving services will be provided as well, so you can see for yourself why we're considered the top movers in the country. You may now proceed with the moving procedure using the knowledge gained from reading this.
The people that live in Portland are one of the nicest aspects of the city. At the same time as it has attracted new residents and visitors from all over the country as one of the greatest small city settings, Portland, Maine, has managed to keep its population stable at roughly 65,000 to 70,000. There are a lot of upsides to this. One reason is that fewer people means less pollution. Second, because of the low population, the schools are significantly less congested than those in many U.S. metropolitan areas. Portland is a little city, but it has big-time culture, as seen by its frequent appearance on national lists.
The low cost of living is another attractive feature of Portland. Those relocating to Portland from a larger city will discover that the cost of living is a significant factor in the city's vibrant and accessible lifestyle. Portland is a great option for anyone seeking a place to settle where their money will go further.
One of the nicest things about Portland is how close the city is to the Cascade and Olympic mountain ranges, which is a major selling point for anybody who values mountain living. Living in Portland provides easy access to the Appalachian Trail as well as the Adirondack Mountains, among the world's oldest mountains. Just to the north lies Mount Katahdin, which many locals (though not all) agree is one of the most stunning locations on Earth.
Born To Move Chicago to Portland, Maine long distance movers
With your newfound knowledge about Portland, you should feel more confident about making the move there. Moving to Portland, Maine, from Chicago requires the services of a reliable long-distance moving company. We are fully cognizant of the difficulties associated with a long-distance relocation. As a result, skilled movers provide long-distance moving services that transform the process from a hassle to one that is streamlined and enjoyable.
Our long-distance moving crew is the best in the business, and they have been working together for over seven years. Using our expertise in the field, we've compiled a list of comprehensive long-distance moving services to make your life easier. Our friendly and competent movers will be there for you every step of the way, no matter how distant the relocation is. Are you curious about the long-distance moving options Born To Move company provides? The following is a comprehensive rundown of what you may anticipate from our movers:
Services for packing with free materials used plus unpacking.
Disassembling and reassembling home furnishings by our movers.
Protective measures for furniture moving.
Delivery status monitoring.
Urgent shipments.
We are confident in saying that our services extend well beyond providing the best long-distance movers in the country. Furthermore, our rates make us the cheapest movers in the nation. You won't believe how cheap our relocation prices are! Our company understands that moving long distances might be costly, but we will not take advantage of your desire to settle in the city of your choice by collecting exorbitant fees. Get a free estimate for your upcoming relocation to Portland by using our simple two-step quotation calculator. You won't believe how much money you can save by using our movers.
Several helpful hints from experienced movers from Portland to Chicago
Now that you have an understanding of the Portland area and the services provided by Born To Move company's movers, it's time to learn some moving tips that will make the transition easier. When moving to Portland, try some of these suggestions from our skilled movers to make the process easier and more enjoyable.
The first piece of advice we have is to always begin the process of moving preparation by making a moving checklist. A moving checklist is a comprehensive list of everything you need to do before moving day. It's easy to overlook a crucial step in the relocation process among the mountain of other details that must be attended to. Ease your mind by writing down everything you need to do and crossing it off as you finish it. Putting together a moving checklist will save you a surprising amount of time.
Second, while preparing for your trip to Portland, it's crucial to make use of boxes of the appropriate dimensions. Books and other heavy objects should be packed in smaller boxes, while lighter items should be packed in larger ones. On moving day, you'll have a lot simpler time arranging and packing boxes onto the moving truck if you do this. Keep things straightforward by stacking heavy objects lower in the box and lighter ones higher. That way, you won't have to strain your back to transport anything.
Assuming you have experienced movers on your side, moving from Chicago, IL, to Portland, Maine is a stress-free and smooth procedure. Our fully licensed and insured movers from Chicago to Portland, Maine are standing by to help. Every step is a new and exciting challenge that helps us hone our abilities. Have a great day, and our movers look forward to having you as one of our satisfied customers very soon!
Our hourly rates include all other charges:
Labor & Equipment
Floor Protection
Wrapped Furniture
Tolls
Taxes
No Additional Fees
Fuel Charge
Safe Delivery
Guaranteed Price
Movers from Chicago to Portland, Maine
Our Moving Company is fully licensed and insured!