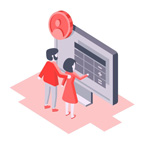 Online and On-site
Free Estimates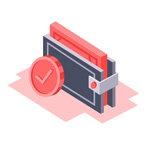 Affordable Rates
and Discounts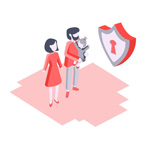 Fully Licensed
and Insured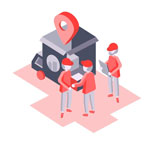 Professional Moving
Crew
Are you tired of the busy lifestyle of the windy city of Chicago, and are you thinking about moving t to Savannah? This is a smart decision as Savannah, being one of the oldest cities in the country, is known for its attractive green spaces and appealing architecture.
Relocating can be fun, especially when it involves adapting to a different lifestyle in a new city. But the overwhelming part of relocating is packing, loading, and, most importantly, transporting your belongings to your destination.
Fortunately, this is what we specialize in at the Born to Move Company. We are a moving company with professional movers keen on helping you have a stress-free relocation experience. Born to Move offers long-distance, and interstate moving and storage, alongside a whole lot of other services.
Long-distance moving is not a barrier to us at Born to Move. No matter the distance, our movers get your items delivered to your destination swiftly. As a licensed and insured moving company, you can trust us to render a pleasing and satisfying service.
Moving Process from Chicago to Savannah
We have skilled movers from Chicago, IL, to help you relocate to Savannah.
Do not fret about any risk to your belongings. We have the best packaging materials to help keep your things safe, and our insurance covers all your items during transit.
Not only that, we always look for ways to improve your relocating experience. Our movers do that by looking for the fastest route with good roads to your destination to help you have a swift-moving experience.
To book our movers from Chicago to Savannah, you must provide your details by filling out our online quotation form. Then you can schedule your move after agreeing to the estimated cost.
Skillful Movers from Savannah to Chicago
Just as we have movers that help with your moving from Savannah to Chicago, IL, we also have competent movers from Savannah to Chicago. As one of the best moving agencies, we do both directions.
Our movers from Chicago, IL, to Savannah and movers Savannah to Chicago are well-trained professionals. They know how best to give you a pleasing and hassle-free relocation experience.
The same process for moving from Chicago to Savannah applies to that of Savannah from Chicago.
Services We Offer
As mentioned earlier, relocating can be stressful and time-consuming. It's not just about using a truck to transport your items we help with other things aside from this. Relocating has been made easy with us handling it for you.
We help with every task related to relocating, like:
Disassembling/assembling
Wrapping/unwrapping
Loading/unloading, and so on.
One of the tasks our movers are specialized in is disassembling. We do this because some large pieces of furniture can't pass through the door. We make sure the furniture is disassembled professionally to avoid confusion while assembling.
Wrapping furniture is another difficult job we help you with. Not only do we have skilled movers to help you wrap your furniture, but we also ensure we use the right materials for wrapping.
The next thing is the packaging. This is where we put the wrapped furniture in boxes it can fit into. The ones that can't fit are left wrapped.
One of the most difficult tasks is loading and unloading. This task requires strength and competence. We have competent movers who help load and unload your belongings to and from the property.
Unwrapping is not also left out amongst the work we help you with. As an elite moving company, our movers help to unwrap your items upon delivery.
Assembly should be the least of your worries because we've got you covered. We will reassemble your furniture when we arrive at the destination.
Cost of Moving Long Distances with Our Company
We are well known for our transparency and honesty regarding charges. We ensure that we provide you with an estimated price list of all your expenses before you schedule your move. You can rest assured that there won't be an additional cost on gas, tolls, or miles.
However, additional works like hoisting and parking permits attract additional costs. The estimated price list varies based on the type of apartment you're packing out from.
Conclusion
There are various moving companies that can help with relocation but Born to Move is one of the best moving firms out there. Chicago to Savannah might be a long-distance move, but we have got you covered to give you a worry-free moving experience.
Our hourly rates include all other charges:
Labor & Equipment
Floor Protection
Wrapped Furniture
Tolls
Taxes
No Additional Fees
Fuel Charge
Safe Delivery
Guaranteed Price
Movers from Chicago to Savannah
Our Moving Company is fully licensed and insured!