| Size of the move | flat price range |
| --- | --- |
| studio | $9,000 - $12,000 |
| small 1 bedroom | $10,000 - $11,000 |
| large 1 bedroom | $10,000 - $11,000 |
| small 2 bedroom | $10,000 - $11,000 |
| large 2 bedroom | $10,000 - $11,000 |
| 3 bedroom apt | $11,000 - $15,000 |
| 2 bedroom townhouse/house | $11,000 - $15,000 |
| 3 bedroom townhouse/house | $11,000 - $16,000 |
| 4 bedroom townhouse/house | $12,000 - $17,000 |
| 5+ bedroom townhouse/house | starting from $14,000 |
delivery time range
3-4 days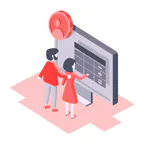 Online and On-site
Free Estimates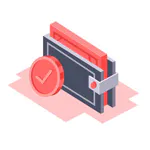 Affordable Rates
and Discounts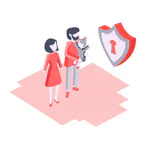 Fully Licensed
and Insured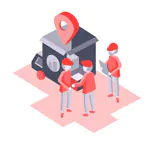 Professional Moving
Crew
Moving to Seattle for work? To be with a partner? Whatever your reason, it's never easy. It's even harder if you're leaving a city you love! Moving away from the city that birthed house music has given you the blues? Well, cheer up! Seattle will have you refreshed in no time! It's got lush forests and mountains, and if that doesn't help, did you know you can go whale watching from Seattle? Now you do; At Born to Move, we know you're excited about your move, but you dread the hassle of packing up and moving. That's why we're here! Our expert movers will have you in Seattle before you know it. So, sit back and relax.
Our Expert Services
Customers of Born to Move can rely on our long distance moving service to Seattle. Our movers reduce the strain of a long-distance move by tailoring services to meet each customer's unique needs. When it's time to pack up and leave, our movers from Chicago to Seattle will come to your Chicago home, equipped with moving boxes and packing supplies to ensure the secure transit of your possessions. Our movers will carefully wrap your furniture. Pack your small stuff into boxes and stack them into the moving truck. In addition to handling the logistics of moving to Seattle, Chicago movers from Born to Move will disassemble large pieces of furniture to get them to the truck. Once we have carefully packed all your goods into boxes, our professional movers will bring them over to Seattle. Once at your Seattle house, our movers from Chicago to Seattle will unload the truck for you. They won't leave the boxes out by the door but will bring them in and unpack them. It would help us greatly if you were present when our moving company arrives with your boxes in Seattle. You can guide them in and let them know where you want the boxes placed. Our movers will also reassemble your furniture and place it where you want it in accordance with the floor plan you've already drawn up. As long as our Chicago to Seattle movers doesn't have to spend hours in your Seattle home, moving your paintings a few inches to the right and half an inch to the left on the wall, our movers will be delighted to get your things in place for you. This is all part of the service, without any hidden cost!
What Else Is Included?
If you decide to hire movers from Chicago to Seattle, here is the benefits of using our moving company
When you get in touch or visit our website, our moving company offers a free quotation based on the information you provide us regarding your move from Chicago to Seattle. There is a price calculator available on our website. Fill out the form, tell us your moving details, and we'll give you an accurate quote for your moving cost because we charge flat rates based on the distance and volume of your stuff.
When you hire movers from Seattle to Chicago, we will provide insurance for your belongings. We are a fully licensed and insured company to comply with this; we offer to pack, move and unpack your valuables ourselves.
The last thing you need to find out before moving to Seattle is whether or not the area imposes parking rules. Our moving company has local teams of experienced movers, so all you need to do is let us know whether you have a place to park a truck or not. If not, we'll try to arrange the parking permits.
Let's Break Down Your Tasks
At Born to Move, our movers have prepared a checklist to help you stay organized while moving from Chicago to Seattle.
Learn about the neighborhood and start fixing up your Seattle home, if necessary, before you move there.
Take pictures of all your belongings and add them to your moving to Seattle checklist. If you're well-prepared, you won't lose anything during the move or wonder where you put stuff.
Before you start packing for Seattle, get rid of the clutter. Throw a garage sale, where you can sell anything from heavy furniture like sofas and dining room tables to lighter items like clothing and toys. This will reduce your moving cost too.
Next, organize and label everything, so you know which items you'll actually use and which ones you can sell or donate in Chicago before moving to Seattle.
You must have your insurance card, medical records, passport, and other vital identification documents on you at all times. You don't want to be scrambling for these and start tearing open boxes while the Chicago to Seattle movers look at you befuddled.
Verify that your financial and other crucial accounts in Chicago reflect your new Seattle address.
Grab a calendar and split up the tasks on your moving duty checklist into several days to avoid feeling overwhelmed.
Be sure to check with the local Seattle utility providers before leaving to ensure that you have access to essential services like water, electricity, cable, and the internet once you settle in.
Clean all your home appliances thoroughly before the movers from Chicago to Seattle arrive to wrap and load them.
Please contact our moving company at least a week before your scheduled move. Our business can provide a quote, and our Chicago to Seattle movers will need time to get the packing supplies ready.
Navigation During Moving to Seattle
We get it; relocating is exhausting and exasperating, to say the least. But it doesn't have to be. If you're worried about packing, we will do it for you. If it's the move itself, we provide excellent services on that front too. You can request a GPS tracking option for your truck. If you've already arrived and are waiting for your stuff, you won't have to be anxious about it anymore. If it's the unpacking that has you welling up, we will stay back for that to help you turn your house into a cozy home. We have you covered on all fronts. Movers from Chicago to Seattle, no matter whom you hire for the job, we will get it done either way. More so when it's moving from Chicago to Seattle. Our hourly rates include all other charges:
Labor & Equipment
Floor Protection
Wrapped Furniture
Tolls
Taxes
No Additional Fees
Fuel Charge
Safe Delivery
Guaranteed Price
Movers from Chicago to Seattle
Our Moving Company is fully licensed and insured!