| Size of the move | flat price range |
| --- | --- |
| studio | $4,800 - $5,200 |
| small 1 bedroom | $5,000 - $5,500 |
| large 1 bedroom | $5,000 - $6,000 |
| small 2 bedroom | $5,000 - $6,000 |
| large 2 bedroom | $5,500 - $6,500 |
| 3 bedroom apt | $6,000 - $7,000 |
| 2 bedroom townhouse/house | $6,000 - $7,000 |
| 3 bedroom townhouse/house | $6,000 - $7,500 |
| 4 bedroom townhouse/house | $6,500 - $8,500 |
| 5+ bedroom townhouse/house | starting from $7,500 |
delivery time range
2 days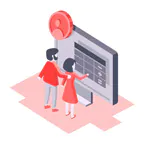 Online and On-site
Free Estimates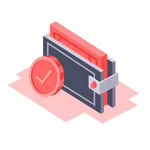 Affordable Rates
and Discounts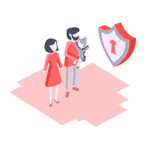 Fully Licensed
and Insured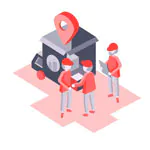 Professional Moving
Crew
Do you live in Chicago or South Carolina and plan to move from either location? Or you're in one location and looking for a reliable, licensed, and insured moving company? You've come to the right place. Born to Move is an excellent option for all relocation projects. We help you move your loads from any location between IL and its environs with our team of professional movers.
Moving from one location to another is sometimes inevitable. At some point in our lives, we decide to change location due to work or personal reasons. When that time comes, we are here to move your stuff at a reasonable and affordable price to ease the stress of moving.
At Born to Move, we prioritize your comfort and ease of moving. We are movers from Chicago to South Carolina, and we are movers from South Carolina to Chicago, IL. Clients are guaranteed a smooth moving experience from an insured company. As you read further, you will get more familiar with our company, relocation services, and other important things to note.
Movers from South Carolina to Chicago: Entrust Us with Your Duties
As a reliable and trusted company of movers, below are the services we offer to our clients at a reasonable price.
Loading Before Relocation
Are you based in Chicago or South Carolina and planning to relocate with all your items packed? Born to Move is here to help load your possessions; we aim to ensure that moving is easy for our clients. Therefore, we help you pack your materials, baggage, home utensils, and other boxed items into the vehicle at the point of departure, and when we reach the desired location in Chicago or South Carolina, our movers will help you offload all your items.
From Chicago or South Carolina: Wrapping and Unwrapping Furniture
Home or office furniture consists of large items that might be difficult to pack alone when relocating to a new location. Our team of trained movers has the right knowledge to wrap your furniture to fit in the vehicle. Therefore, Born to Move's movers get the job done for you.
Our movers bring all necessary package materials, including:
Tape
Dish packaging
Bubble wrap
Packing paper
Boxes and more
We have the right tools to wrap up furniture properly. In addition, besides wrapping furniture at departure locations, we help our clients unwrap all items in their new homes or offices.
Moving from Chicago: Assembling and Disassembling Loads
Based on client requests or cost and budget, our professional crew helps clients to assemble their loads at the take-off point, that is, arrange all items in boxes for a well-organized moving experience. This will ease the stress experienced by our clients.
Also, we disassemble items carefully with the right people and tools at the new location. Our clients don't have to go through this process when they have the assistance of our well-trained movers.
Movers from Chicago to South Carolina: Additional Services
Our movers are ready to help you in any situation, and we are not limited to simply moving from point A to point B. We can offer you the following services.
Commercial Moving
Do you own a large workspace in Chicago, or do you manage an office? Are you planning to move your equipment with your team members? Or did you decide to move your office to South Carolina or Chicago? We will help you with that with our commercial moving services and professional team.
We are here to ease the stress. This way, you won't struggle to relocate your equipment or office furniture. At Born to Move, we have all equipment necessary to wrap up your furniture from the point of loading till delivery without causing any harm.
Our commercial movers at Born to Move will make office relocation easy and comfortable. Book with us now!
From Chicago to South Carolina: Senior Moving
Age can be a limiting factor in moving from one location to another. However, our team of professional movers will make it easy. If you are planning to relocate as a senior, a reliable and insured team of movers is required, which is why we are here to help.
With a full understanding of this situation, we offer top-notch senior living services like selecting a vehicle of any size you want, assembling and disassembling your furniture with the right tools, storage space, and much more besides. This way, moving between Chicago and South Carolina is made easy.
Government Relocation to South Carolina
We are not limited to offering services only to local clients; we help the government relocate or move to any location they want within IL. Our crew has been professionally trained to offer moving services to governmental bodies and private individuals, and we have gained experience which has helped us deliver a good moving service to official departments.
Local Moving
With the Born to Move company, your local move within Chicago or South Carolina will be made easy. Sometimes you want to change your morning views through the window, or you want a change of environment. It might not necessarily be a long-distance move but within your local region.
Long-Distance Movers Service
Are you planning to move to another state, between South Carolina and Chicago? We have got you. Moving long distances from state to state can be overwhelming, so our team of interstate movers will help ease the stress and make it fun.
Moving from Chicago at a Reasonable Cost
One of the major offers that have attracted clients to our crew of professional movers is that we do not charge extra for miles, gas, or tolls. This supports our mission of easing moving stress for our clients and upcoming ones. You can be sure that our company won't make you pay hidden fees.
Conclusion
You can entrust your moving operations to the hands of Born to Move. It is a reliable and insured moving company with a team of professional movers that aims to ease the stress of loading, packing, or offloading clients' packages to make their relocation a stress-free activity.
Our hourly rates include all other charges:
Labor & Equipment
Floor Protection
Wrapped Furniture
Tolls
Taxes
No Additional Fees
Fuel Charge
Safe Delivery
Guaranteed Price
Movers from Chicago to South Carolina
Our Moving Company is fully licensed and insured!