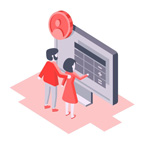 Online and On-site
Free Estimates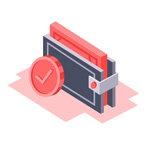 Affordable Rates
and Discounts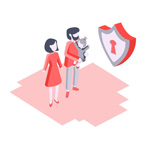 Fully Licensed
and Insured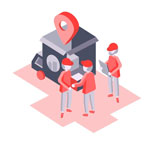 Professional Moving
Crew
Are you one of the many potential Chicago to Texas movers? If you're looking for verified info about moving to Texas safely, read on and get all the details about your future relocation.
Why Move from Chicago to Texas?
Why move from one place to another? The usual reasons may vary, from the high cost of living to unfriendly climate conditions. Below are some of the common reasons that make movers choose to head to Texas.
Chicago Overview
Chicago, Illinois, is one of the largest U.S. cities that is relatively close to the Canadian border. Located on the shores of Lake Michigan, the city has many benefits. It's a financial and commercial center, and there are some exceptional colleges and universities. Besides, the Chicago metropolitan area is the third-largest media market in the United States. With such good access to the four Great Lakes, it is a wonderful place to enjoy nature. Indeed, many movers go live there, too.
Still, even this prosperous place has its negative sides: according to Illinois statistics, many people are moving out of the state and choosing to relocate to warmer places. Among other reasons are high taxes and housing prices and a tangible level of crime.
The most popular destinations for ex-Chicagoans are South Carolina, North Carolina, and Tennessee. Movers from Chicago also focus their attention on Texas — a state that offers what Illinois lacks.
Texas Overview
Texas is a warm state — and because of its large size, its climate is diverse. Movers from Chicago to Texas will find their perfect temperature — check out our list of climate conditions in various cities:
Humid subtropical climate – Dallas, Austin, Houston
Cold semi-arid climates – Amarillo, Plainview, Midland
Hot semi-arid climates – McAllen, Mission, Pharr, Laredo
Cold desert climates – El Paso, Socorro, Horizon City
Hot desert climates – Barstow, Pyote, Orla
Texas is also more affordable — a rough estimation shows that it's 6% cheaper than Illinois.
Just as Chicago borders Canada, Texas is a state that borders another country — Mexico. The countries have 1,254 miles of common border. The state also has access to the Gulf of Mexico, which can be a bonus for movers who enjoy beach activities.
What to Expect When Moving
Whatever your reasons for moving from Chicago to Texas, it's always a challenge.
It's stressful enough to settle down in a new place, not to mention the moving process.
For instance, experienced movers share the opinion that packing is the most important and underestimated part of the relocation procedure. Packing in advance is highly recommended.
Then, it's all about documents:
Think about healthcare insurance in Texas — that issue depends on whether it's provided by your employer or its insurance for a self-employed person.
Driver's license – it's better to start updating this in advance since it takes up to 30 days.
The mailing address needs to be changed in advance, too – after moving out, it'll be more complicated to do.
A word needs to be said about natural disaster risks. Texas is known for its thunderstorms and tornadoes. Keep that in mind when moving there.
How's it better to get to a new home in Texas? Usually, movers choose between taking a plane or driving by car. In the case of Chicago to Texas movers, driving takes about 17 hours, while the flight will take about 3 hours – the exact time depends on the destination city in Texas.
Movers who are leaving an old place with one suitcase are an exception rather than the rule. Therefore, moving companies will assist in relocation, safely transferring all the stuff to a new place. A storage option may be needed, too.
Born to Move Bio
For movers from Chicago to Texas and for movers from Texas to Chicago, respectively, the Born to Move company is here to help. It is a full-service moving company based in Boston. Having started in 2013, the moving professionals won themselves a reputation as a responsible and dedicated team. Today, the company offers relocation services of any kind — within the city, between the states, or overseas. At the same time, the costs for any of these are affordable.
What We Do
The company offers a wide range of services aside from moving belongings from one place to another. Some of what our movers can do for their movers to Texas:
Professional help for packing
Wrapping and protecting furniture
Disassembling and assembling furniture
Unpacking and unwrapping after the delivery
Protecting fragile objects
Protecting the floors
Hand-hoisting furniture
Additionally, we provide movers with all the packing materials they need — boxes, wrapping material, and tape. The only thing we usually ask our clients to do is to obtain a parking permit for our truck beforehand.
We're also eco-friendly — upon request, we bring plastic crates. This is usually two weeks before the departure so that you can pack all the things there. After the move, we will collect the crates and reuse them for the next client. Thus, we use boxes multiple times instead of throwing them away after each move.
The advantages of hiring the Born to Move company when moving to Texas:
It's a fully licensed and insured company.
The team of professionals works within the arranged schedule and is prepared for unexpected situations
The company welcomes moving projects of any difficulty: whether it's moving a work of art, piano hoisting, or packing a large house — we always find a solution
Our fleet consists of trucks that are fully equipped and always clean.
Price Policy
Moving to Texas is a process that requires financial preparations. We understand that and will provide a flat rate after all the estimations are done. Our clients don't have to deal with hidden costs or unexpected charges that may occur when moving. Here's what you need to know about how we charge:
We do not add an extra charge for gas, distance, or tolls — everything is included in the final price and remains the same;
We don't charge our movers for the stairs;
We don't charge our movers for packing material.
Our hourly rates include manpower, transportation, shrink wrap, blankets, floor protection, petrol, tolls, and insurance.
You also can book us for a commercial move to Texas.
You can pay with cash, by check, or by card. Bear in mind that we charge 3% extra if you use a credit or debit card for payment.
We focus on providing an excellent mover experience with fair prices, as well as on the faultless performance of our services.
How to Contact Us
In the upper part of the website, there's a button labeled Book a Move — choose this option if you prefer online communication.
You also can book our moving services by calling us. We will arrange a free on-site or online estimation and discuss all the details and what a mover expects from us. You'll get a flat price that won't be altered. Choose the date for moving to Texas, and our professionals will arrive at the arranged time.
Born to Move provides an informative website where potential movers to Texas will find anything – from types of bubble wrap to a full rate list, where all the additional costs are explained.
For those who are moving for the first time, it can become a useful preview of what to be prepared for. People think about global steps but forget about the small things.
If you feel nervous or doubtful about moving, you can always count on our assistance.
Firstly, you can store some of your stuff in our warehouses — we charge monthly for that. Leave some of your belongings in our storage. When professional movers from Texas to Chicago are needed again, you'll have less to pack.
Secondly, if you decide to book us for moving to Chicago from Texas, we will do all the procedures again and deliver your belongings to Illinois.
Our company operates in many U.S. cities and states. So, whenever you need to move, don't think twice — call us and our company will take care of everything.
Our hourly rates include all other charges:
Labor & Equipment
Floor Protection
Wrapped Furniture
Tolls
Taxes
No Additional Fees
Fuel Charge
Safe Delivery
Guaranteed Price
Movers from Chicago to Texas
Our Moving Company is fully licensed and insured!