| Size of the move | flat price range |
| --- | --- |
| studio | $9,000 - $12,000 |
| small 1 bedroom | $10,000 - $11,000 |
| large 1 bedroom | $10,000 - $11,000 |
| small 2 bedroom | $10,000 - $11,000 |
| large 2 bedroom | $10,000 - $11,000 |
| 3 bedroom apt | $11,000 - $15,000 |
| 2 bedroom townhouse/house | $11,000 - $15,000 |
| 3 bedroom townhouse/house | $11,000 - $16,000 |
| 4 bedroom townhouse/house | $12,000 - $17,000 |
| 5+ bedroom townhouse/house | starting from $14,000 |
delivery time range
3-4 days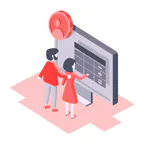 Online and On-site
Free Estimates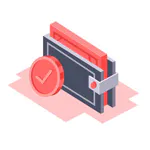 Affordable Rates
and Discounts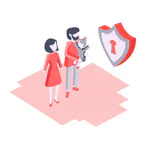 Fully Licensed
and Insured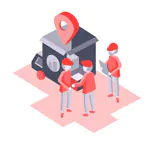 Professional Moving
Crew
Relocation – that is a word that scares many people for different reasons. For some, it is the thought of leaving all they know and hold so dearly behind. Others are skeptical about what their lives elsewhere will look like. Moving usually does that to you. Whatever the reason may be, relocation is necessary sometimes, and we have to accept that. Getting experienced movers is paramount.
If you have ever considered moving to Arkansas, you will have heard that it is popularly known for its booming diamond mine, beautiful lakes, and hot springs. Arkansas is a great place to build a business or a home. Have you been searching for movers from Los Angeles to Arkansas or movers from Arkansas to Los Angeles? Look no further because that is what our company is skilled at! We make your life easy at the smallest cost.
Proficient Movers from Arkansas to Los Angeles
Though understandable, do not worry much about movers from Arkansas to LA. You should be working with movers that you trust. The Departments of Transportation at the Federal and State level have fully licensed and covered the services we render. Over the years, we have demonstrated time after time that we are a dependable moving company. As movers from Arkansas to Los Angeles or movers from Los Angeles to Arkansas, our staff is well-trained and equipped with up-to-date resources to serve you adequately. Moving for us is a job, hobby, and passion. We love it!
Your home or business requires a dedicated and experienced mover, and that is what our company brings to the table every single chance we get. Whether you are moving from Arkansas or LA, Born to Move has the resources required to make relocation seamless for you.Every single moving job is unique and deserves to be treated on its own merits, and that is exactly what we do. We are movers that take your job very personally. We plan in advance and ensure all the details of your relocation come easy. From working loading vans to staff that offer packing assistance and help you move your things delicately, we are always on hand to help.
We have had clients that own a whole lot of furniture sets that needed to be carefully dismantled, wrapped, transported, unmounted & unwrapped, and reassembled after moving from one location to the other. Guess what? We have done that time after time without a single piece going missing or getting damaged. When our company handles your relocation, rest assured that you are in the best hands. We can do this if you intend to move to LA from Arkansas or from Arkansas to Los Angeles.
What Price Do You Have to Pay to Get the Best Movers?
Good things cost money, but you do not always have to spend a fortune to get premium services. Good movers are hard to come by. For you to see a trustworthy moving company that offers packing assistance, adequate supplies, and moving vehicles is a herculean task. It is not new for many moving companies in Arkansas to swindle clients of their money and time. A typical industry trick is when a mover gives you an initial quote from Los Angeles to Arkansas and then presents another one afterward.
If you decide not to pay that extra fee, they withhold your goods till you pay them off. Born to Move is different from the rest. We will not charge you extra for miles or tolls, or gas. We deal straight, and that is why you can trust us. One common thing our clients have to say about our services is our pocket-friendly price. There is no hidden or extra cost attached to our company's services. This is probably one of the biggest gains you will get from working with us while you move from LA. Moving from Los Angeles or Arkansas should not cost you an arm and a leg. Your moving experience should be memorable because of how easy the hired movers made it.
No Middlemen with Born to Move
Unlike other movers from Los Angeles to Arkansas, we do not involve middlemen at any point in our moving process. Other companies may regularly invite subcontractors to help with one task or the other, but we don't. We are a moving company that lives and breathes in this space. For us, it is a full-time job. Our movers are fully trained and are always equipped with the right information to help meet your needs in real time.
Our reputation as reliable movers in LA and Arkansas precedes us. With years of experience money cannot buy and affordable rates you will not see anywhere else, we make your moving experience one to remember.
Premium Services of Leading Movers from Los Angeles to Arkansas
Relocating from Los Angeles to Arkansas can be worth your time and money. In moving your home or office from Arkansas to Los Angeles, we offer the following services for your convenience;
Packing assistance both in Los Angeles and Arkansas;
Unpacking at specified destination;
Temporary storage of goods;
Business/Commercial moving;
Assembling, Transporting, and disassembling furniture in Arkansas or LA;
Hoisting services in Los Angeles and Arkansas.
We also have some Add-on Services that you may want to consider, especially if you are moving very specific things that need extra attention. Some of these services are:
Arts and antique relocation: This is especially useful for important and delicate artwork, antiques, pianos, and so on;
Donation moving: Any paintings, gadgets, and furniture that you do not want to dispose of can be donated. Once you make the order, we handle the transportation professionally;
Eco-friendly moving: Need recyclable materials to cover your goods or items before moving? We are your movers! You do not need to purchase plastic crates when you can easily just rent them from us;
White glove moving: We help you in moving your most valuable assets and trust us, we are extremely careful.
These are services you do not want to ignore if you have plans to relocate from Arkansas to Los Angeles or from Los Angeles to Arkansas.
Moving homes or your company can be draining, but guess what? It does not have to be. The Born to Move moving сompany is all the help when you need to move to Arkansas at the best price. From local moving to interstate moving, packing, moving, and storage, we have dedicated movers willing to help you transition from one location to another smoothly. Contact us today for an instant quote.
Our hourly rates include all other charges:
Labor & Equipment
Floor Protection
Wrapped Furniture
Tolls
Taxes
No Additional Fees
Fuel Charge
Safe Delivery
Guaranteed Price
Movers from Los Angeles to Arkansas
Our Moving Company is fully licensed and insured!