| Size of the move | flat price range |
| --- | --- |
| studio | $9,000 - $12,000 |
| small 1 bedroom | $10,000 - $12,000 |
| large 1 bedroom | $10,000 - $12,000 |
| small 2 bedroom | $10,000 - $12,000 |
| large 2 bedroom | $10,000 - $12,000 |
| 3 bedroom apt | $12,000 - $15,000 |
| 2 bedroom townhouse/house | $12,000 - $15,000 |
| 3 bedroom townhouse/house | $12,000 - $17,000 |
| 4 bedroom townhouse/house | $12,000 - $17,000 |
| 5+ bedroom townhouse/house | starting from $14,000 |
delivery time range
4-5 days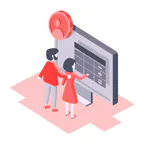 Online and On-site
Free Estimates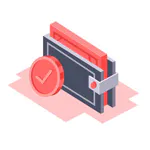 Affordable Rates
and Discounts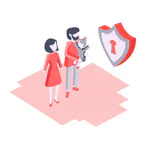 Fully Licensed
and Insured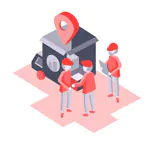 Professional Moving
Crew
Getting off to a good start is crucial when moving from Los Angeles to Baltimore. Nothing will work if your stuff doesn't arrive at your new home on time and in perfect condition. At Born To Move Movers, it is our mission to guarantee this. Every one of your items will be carefully wrapped, loaded, and sent on their way. We are a genuine moving company that has all the necessary permits and insurance, so your possessions are secure in our hands. Our services cover every step of the process, from wrapping/loading to unloading /unpacking. If you need help moving, all you have to do is call our trained movers from Los Angeles to Baltimore.
The exodus from the Golden State: the suggested explanations
There has been a rise in the number of people moving out of California in recent years. The year 2021 marked a turning point in this migration process. Why, we may question, has a state famed for its beautiful weather, even more beautiful beaches, opulent way of life, excellent schools, and "happy-go-lucky" culture undergone this change?
So, obviously, there isn't a single cause to finger. Reasons for the change may be found in a number of places. Increases in the cost of living, medicine, and other essentials are only some of the consequences of having to pay more in taxes. As a corollary, this may also contribute to a rise in overall crime.
It's becoming less appealing to live in LA due to the increased frequency of natural catastrophes. More than half of people, according to some polls, are considering moving to a new area. However, moving across the nation, say from Los Angeles to Baltimore, is a huge undertaking. Most moving services won't undertake such a task, sticking instead to local relocations. Keeping this in mind is crucial if your journey will take you through many states on route to Baltimore. Hire an experienced moving company to make sure your move goes well. There might be complications down the road if you engage someone without the necessary expertise.
Moving from Los Angeles to Baltimore requires reliable moving help
Our movers from Los Angeles to Baltimore will ensure that no unpleasant surprises arise on your shift. You may relax knowing that our movers know how to move your stuff from one location to another in a low-cost, timely, and secure manner. Our movers are seasoned pros when dealing with long-distance relocations. We take the security of your valuables very seriously. How can you determine whether a moving company is legitimate, honest, and solvent? Here are a few hunts:
Tailor-made approach. Due to the fact that movers from Baltimore to Los Angeles may face both expected and unexpected obstacles during a transfer, we have to personalize every facet of our customers' plans.
There is a wide variety of available moving services to choose from. Choose a competent moving company in Los Angeles, Baltimore or elsewhere in the US only if you can confirm that they provide all you need. Skilled movers travel between Los Angeles and Baltimore to meet client demands.
Free pricing quotes are available. Since it is important for consumers to know exactly how much they will be paying for the moving procedure, all reputable movers will gladly provide free quotes upon request. Our movers are available at your convenience to provide you with no-obligation moving estimates at any time.
Budget-friendly price. In addition to providing excellent service, a trustworthy moving company should charge fair costs. In-state and local moves often have an hourly rate, whereas interstate transfers are priced according to the distance traveled and the volume of belongings being relocated.
When it comes to offering our clients swift, all-encompassing moving services, our moving business is delighted to announce that our top movers from Baltimore to Los Angeles, have all the aforementioned features.
How does our experienced moving crew take care of your LA to Baltimore move?
Due to the complexity involved in migration, our skilled movers will begin by providing you with a pricing estimate for your move from Los Angeles to Baltimore. Our movers will gladly provide you with a free on-site moving quote and link you to a convenient online calculator if you'd like one. At a time that is convenient for you, our firm will send expert moving coordinators to your house in order to do an inventory count and determine how much stuff has to be packed and transferred.
Our movers from Los Angeles to Baltimore will arrive to your house armed with all the necessary equipment, including free packing materials, to get your possessions ready for transport. They'll set aside packing materials of varied sizes and pack everything carefully to ensure it everything has a safe and sound place to call home. Also, our full-service Los Angeles movers can dismantle your furniture if you need that service. Our movers double-check that they have every item they require before loading moving truck. As part of any move, the furniture must be disassembled and wrapped in blankets to protect it from damage. Our movers from Baltimore to Los Angeles take special care to protect the region around the house throughout the relocation.
As soon as everything is loaded into the truck, our professional LA movers will depart for Baltimore. Depending on the volume of your things, a specific moving truck will be chosen and reserved exclusively for your move. As soon as the final box is loaded, our crew from Los Angeles will depart for Baltimore. Born to Move will unpack and reassemble your furniture once we get at the new location.
Whether you're relocating to Los Angeles or anywhere else, it's an exciting period that might seem like it goes by in the blink of an eye. Knowing what to anticipate from the moving company is a fundamental first step towards a more stress-free relocation, despite the fact that there is lot to think about. In both directions, our Baltimore to Los Angeles movers have years of experience and extensive training to ensure a smooth removal process. Call our friendly and knowledgeable movers now to get a free estimate on your next relocation and to discuss your questions and concerns regarding our services, including packing, shipping, and storage.
Our hourly rates include all other charges:
Labor & Equipment
Floor Protection
Wrapped Furniture
Tolls
Taxes
No Additional Fees
Fuel Charge
Safe Delivery
Guaranteed Price
Movers from Los Angeles to Baltimore
Our Moving Company is fully licensed and insured!