| Size of the move | flat price range |
| --- | --- |
| studio | $9,000 - $12,000 |
| small 1 bedroom | $10,000 - $12,000 |
| large 1 bedroom | $10,000 - $12,000 |
| small 2 bedroom | $10,000 - $12,000 |
| large 2 bedroom | $10,000 - $12,000 |
| 3 bedroom apt | $12,000 - $15,000 |
| 2 bedroom townhouse/house | $12,000 - $15,000 |
| 3 bedroom townhouse/house | $12,000 - $17,000 |
| 4 bedroom townhouse/house | $12,000 - $17,000 |
| 5+ bedroom townhouse/house | starting from $14,000 |
delivery time range
4-5 days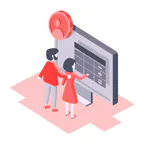 Online and On-site
Free Estimates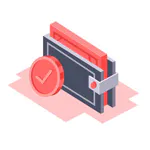 Affordable Rates
and Discounts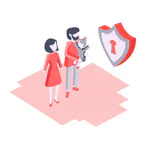 Fully Licensed
and Insured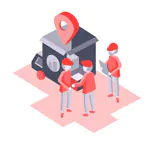 Professional Moving
Crew
Are you contemplating moving from Los Angeles to Brooklyn? You'll need the finest movers from Los Angeles to Brooklyn. We at Born To Move want to extend the benefits of working with an experienced moving company to your move from Los Angeles to Brooklyn. Unfortunately, many homeowners considering moving from Los Angeles to Brooklyn assume that hiring long distance movers would further increase the already astronomical price of the relocation.
In a fortunate turn of events, Born To Move provides long distance moving services that are not only of high quality for the price but may really help you save money in the long term. Planning a cross-country relocation without including a search for LA to Brooklyn moving companies in the mix is a huge oversight. Still worse, you risk wasting time and money because of this blunder. Born To Move movers from Los Angeles to Brooklyn are here to show you why we should be your long distance movers of choice now.
Moving from Los Angeles to Brooklyn with the help of pros is a great choice
There are many reasons why you will like the transition from the West Coast to the East Coast, despite the fact that Brooklyn and Los Angeles are two of the busiest cities in America, and each has its own distinct traits. Moving from Los Angeles to Brooklyn is an exhausting process with several potential hard points, including packing, loading, transport, and delivery. These unexpected costs may be significant and cause you to go over your budget. Fortunately, Born To Move provides the long-distance moving services you need to make your transfer comfortable. All of your wants and needs will be met while still remaining within your financial means, as these services have been carefully crafted to do. Your transition from Los Angeles to Brooklyn may be trouble-free if you let our movers handle the logistics.
Quality and inexpensive services our moving company delivers
As a homeowner, you should prioritize the company's long-distance moving services while making your decision. Though our rivals in Brooklyn may boast that they provide superior long-distance moving services, Born To Move moving specialists offers much more bang for your buck. When you use us as your movers from Los Angeles to Brooklyn, you'll be able to take advantage of all of the following and much more:
Experts take care of anything that requires muscle power. Moving furniture may be a challenge. It takes a lot of time and works to carry heavier, bulkier items. In reality, moving furniture is the most time-consuming aspect of moving from Los Angeles to Brooklyn. If you are experiencing back pain, moving heavy furniture by yourself may not be an option. If you'd rather not risk injury to yourself or your belongings by loading the truck yourself, you may hire professionals to do it. In addition, expert movers from Brooklyn to Los Angeles provide services like as disassembling and reassembling huge pieces of furniture. Our movers will do all necessary to get your heavy furniture ready for transport, saving you the trouble.
It's a cost- and time-saver. When compared to moving choices like renting a truck or doing it yourself, professional movers is the quicker and more cost-effective option. You'll be able to get more done in a shorter amount of time. When you hire experts, they'll get the job done quickly without sacrificing quality. They know what they're doing and have all the tools necessary to ensure that your shift goes well. Professional transfer coordinators may help you save both time and money throughout the transition process. Hiring Born to Move movers from Brooklyn to Los Angeles from our completely licensed and insured moving facility is a far more cost-effective option since you know precisely what you're paying for.
Priority is given to the security of the customers' possessions. When you're moving on your own, you've had to worry about how you're going to pack and load all of your belongings. It will be your responsibility to repair anything that breaks. If you hire help, you won't have to worry about loading or packing your belongings. This will keep your stuff protected from harm. It will be well packed, and the personnel will keep an eye out for damage, throughout transport.
Use professional movers with the right tools to get the job done well. Expert moving crews will often use the specialized equipment necessary to transfer your furniture and other expensive goods. Professional movers use straps, padding, and other equipment to ensure that your furniture and other items are transported swiftly and securely.
We hope this list of benefits has convinced you to employ professional Los Angeles to Brooklyn movers rather than relocate everything yourself. Self-moving may be a pain and isn't always the most time- and money-efficient option when relocating a whole household. For this reason, hiring professionals to help you move your stuff is highly recommended.
Moving is easy when you use Born To Move, a reputable and licensed moving company
We have all the licenses, certifications, insurance, expertise, and equipment to successfully complete your upcoming move, so you can rest easy knowing we'll be moving everything. Whether you're moving across the country our movers from Los Angeles to Brooklyn can assist. Our insurance will reimburse the expenses if anything is broken during the move. Transportation of delicate objects is a specialty of our expert movers.
Flat Price and Delivery times from Los Angeles to Brooklyn
Additionally, our flat prices are completely up-front, so our customers know exactly what they spend. Here are our flat prices below:
One-bedroom move – from $10,000;
Two-bedroom move – from $11,000;
Three Bedroom move – from $13,000.
Delivery to Brooklyn will take four business days. It's a 45 hours drive, so we usually deliver your items in 4 days.
Everything is included in a flat price that we provide, no additional charges.
Movers from Los Angeles to Brooklyn
Our Moving Company is fully licensed and insured!