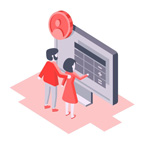 Online and On-site
Free Estimates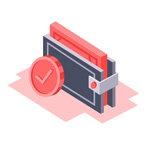 Affordable Rates
and Discounts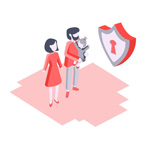 Fully Licensed
and Insured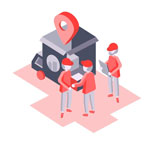 Professional Moving
Crew
Movers from Los Angeles to Cleveland
Making the move from Los Angeles to Cleveland can be difficult but also quite rewarding. It's essential to hire packing and moving services for a hassle-free moving experience before making such a huge adjustment. The Born to Move company is the best choice if you're looking for reliable movers from Los Angeles to Cleveland at a fair cost.
Whether you're moving from LA to Cleveland for work or simply because you want to try living somewhere else, the Born to Move company is a fully insured and licensed moving firm that offers a variety of packing and moving services at an affordable price.
Top-Rated Los Angeles Moving Company
Although moving from Los Angeles to a new location is an exciting prospect, the amount of work needed to make it happen might be overwhelming. But don't worry; our LA movers are here to help!
As one of the top interstate movers in the nation, our movers from Los Angeles to Cleveland can make your relocation smooth and less strenuous than you could have ever imagined. From packing to unloading from storage, you can depend on our movers for every step of the moving process.
With years of experience, our movers have assisted hundreds of locals and company owners with all aspects of their moving from Los Angeles to Cleveland.
Because we value our standing as one of the best long-distance moving companies, we insist that all of our Los Angeles movers uphold the same standards of professionalism and care for every customer.
Extra Attention While Moving Your Possessions
If you're thinking about moving from Los Angeles to Cleveland across a long distance, you need to work with a moving company that offers furniture protection for your priceless possessions. Smaller items should be easy for most moving companies to deliver, but larger, heavier items like furniture may pose more of a challenge.
Without the proper tools, preparation, and equipment, it's simple to scratch and ruin your furniture. For your Los Angeles to Cleveland move, thankfully, the Born To Move company offers furniture protection, which includes using the proper packaging supplies and equipment to carry it without the chance of damage.
Furniture Assembly and Disassembly Relocation Services
The dismantling and reassembly of furniture is a standard component of any reliable moving service. Beds and other major pieces of furniture frequently need to be disassembled in order to be relocated securely. Don't worry; our movers from Cleveland to Los Angeles will reassemble everything for you. You can immediately settle into your finished home without any hassle and start living your life.
Short- and Long-Term Storage Options
By using our storage services, you can be sure that your belongings, including priceless antiques, will be maintained in a secure setting. Everything you possess can be conveniently packed, relocated, and stored. We offer facilities across the country that can accommodate your needs for either temporary or long-term storage. Our climate-controlled storage facilities, which also include top-notch security features, will keep your belongings safe.
Professional Packing and Unpacking Moving Services
Moving a long-distance move from Los Angeles to Cleveland is not fun for anyone. Practically every item in your home or workplace needs to be packed and moved. Look no further than Born to Move if you need experienced packers and movers. Our movers from Cleveland to Los Angeles are well-equipped to give each one of our customers a satisfying packing and moving experience. Give us a call if you need assistance packing delicate things for your move, and our professional movers will handle everything.
Our movers will arrive at your home to pack everything, so you don't have to move a muscle. We provide excellent packing services. Our movers will meticulously pack and label every item in your Cleveland house so you won't have trouble finding anything. Another one of our movers' specialties is wrapping valuable or fragile items like artwork, furniture, or other items.
Unloading and Loading Services
If you are moving from Los Angeles to Cleveland and have booked a moving truck, you may prefer to drive it yourself. However, you will still need the help of expert movers for loading and unloading.
Our movers are available to assist with loading and unloading. When moving to a new location, there are several aspects to take care of; rather than stressing about the major issues, why don't you relax and leave it to our movers? If you need assistance loading or unloading the vehicle, use our expert Los Angeles movers.
Our amazing relocation team has received significant training and has a high level of competence that will help in making the entire process smoother and quicker.
Moving Insurance
You can rely on Born to Move to treat your belongings with the same level of care as you do. This is because our movers know how important it is to you. Despite our excellent track record, we are fully aware that accidents can and do occur. That's why we are fully insured and provide all of our clients moving from Los Angeles to Cleveland with comprehensive moving insurance coverage.
You will receive compensation in accordance with our coverage if any of your possessions are misplaced or damaged while you are moving to Cleveland.
For a free price quotation for a move from Cleveland to Los Angeles, please get in touch with us right now. There won't be any unforeseen costs in the final price estimate. Mileage, tolls, gas, and other costs are not added to the base moving price to Cleveland.
Movers from Los Angeles to Cleveland
Our Moving Company is fully licensed and insured!