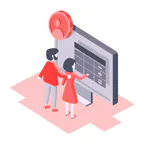 Online and On-site
Free Estimates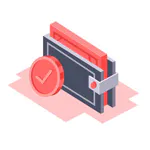 Affordable Rates
and Discounts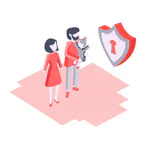 Fully Licensed
and Insured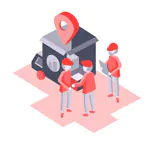 Professional Moving
Crew
Movers From Los Angeles to Columbus
Relocating to Columbus from Los Angeles may be very challenging when it involves moving big home essentials and packing and unpacking important home materials to travel long distances. Generally, the primary issue encountered by most individual and corporate movers across the country is how to transport their items without any of them getting damaged.
Moving from Los Angeles to Columbus should not be difficult for anyone getting ready for a move. When you use our movers from Los Angeles to Columbus, we will show you that commitment, reliability, and experience are part of our fundamental traits. Nevertheless, that's not where the benefits we give our customers end. There are several moving companies in LA and Columbus, but not all provide the precise solutions our movers do.
For example, we offer:
Professional packing: Our movers safeguard each part of your property when we disassemble and load furniture to equip it for conveyance from LA.
Overnight storage: If required, our movers ensure that all your items can be stored in a protected place upon arrival in Columbus.
Furniture transfers: We care for your property as though it were ours; avoiding damage along the route from LA to Columbus is one of the benefits you derive from our services.
Unpacking: When you get to your new residence in Columbus, each of your furniture items is unwrapped and assembled again for you.
Why Choose Our Movers to Relocate to Columbus?
Our specialty here at Born to Move is relocating long distances, which limited moving companies are ready to perform. Given the metrics, we ensure that you get the best of service when you employ our company to help relocate your cherished belongings. Below are some of the advantages you derive when you choose Born to Move as your number one movers:
Speedy Delivery
The traffic on the road is among the challenges you will face when moving to Columbus. Our movers have experience in how to bypass traffic as quickly as possible, all thanks to our incredible reasoning and expertise. This can make moving from Los Angeles to Columbus a breeze for you.
Effective Feedback About Our Movers
Our expert movers at Born to Move are preferred by seniors, professionals, educators, students, households, and offices when relocating to Columbus. This is thanks to our guarantees of a smooth relocation:
real-time monitoring
satisfactory flat fee pricing
detailed insurance options
Inexpensive Prices
Born to Move recognizes that clients require a moving company that is affordable and dependable because we have been in the relocating business long enough. Born to Move will give you the best quote from Columbus to Los Angeles, even when numerous factors determine the actual amount. Be aware that our movers do not charge extra for packing materials, gas tolls, miles, etc.
Moving Insurance & Licenses
At Born to Move, we have liability insurance which every company must also have. In case of damage to your property, the insurance company pays you a certain amount of money. However, with the experience of our professional movers, you can rest assured that your items will not be damaged while moving to Columbus.
Every moving company must possess a license from the cities of Columbus or Los Angeles, and Born to Move is not exempted from that. We have all the special licenses required to regulate interstate relocations, and there will not be any issues while moving you to Columbus.
Broad Range of Moving Services
Our services encapsulate various satisfying offers, which are not only restricted to moving from Los Angeles to Columbus. We also offer local moving services, interstate moving services, moving and storage services, packing, and more. Let Born to Move to handle your moving to Columbus and ensure it's stress-free and easy for you.
Commercial Moving from Columbus to Los Angeles
It is even more difficult to relocate a business from Columbus to Los Angeles than to move a household. You will have to protect pieces of furniture, expensive devices, and important documents when relocating a company. You do not need to pass through the stress of moving all those yourself. Use our movers' services and watch us take care of everything.
The Cost of Movers from Columbus to Los Angeles
Choosing a moving company may prove to be challenging due to the many options available and also considering that the cost of moving from Columbus to Los Angeles may vary from one business to another. However, to ensure the safety of your belongings, such as furniture, antiques, and appliances, at a reasonable price, it's best to select a proven and trusted moving company like Born to Move.
If you employ our service at Born to Move, we will provide you with a simple moving solution at a good and affordable price with experienced moving experts. Our expert movers have the techniques and resources to ensure your relocation to Columbus is stress-free and swift.
Get a Free Estimate for Moving from Los Angeles to Columbus
Knowing how much you will pay ahead of your relocation to Columbus will make it easier for you to manage your budget and finances effectively. At Born to Move, we provide a video or an in-person evaluation of your belongings and give you a quote for your transportation cost before the day of the relocation.
You can also visit our site and input the details of your movement schedule, which include your desired move day, the type of moving services you want, the origin and destination address, the size of your move (room, studio, small or large bedroom, etc.), and other requirements to determine your estimated quote.
Final Note
If you need movers from Los Angeles to Columbus and movers from Columbus to Los Angeles, the right movers to call are Born to Move. We deliver across the country or within states for clients. We know about taking alternative routes to bypass traffic and avoid road congestion.
Moving from Los Angeles to Columbus should be a safe experience for you. Therefore, if you need your mind to be relaxed and need to be assured that your possessions are protected and will be delivered untouched, the assistance of professional movers is what you require. To get a quotation, reach out to us today.
Movers From Los Angeles to Columbus
Our Moving Company is fully licensed and insured!