| Size of the move | flat price range |
| --- | --- |
| studio | $4,800 - $5,200 |
| small 1 bedroom | $5,000 - $5,500 |
| large 1 bedroom | $5,000 - $6,000 |
| small 2 bedroom | $5,000 - $6,000 |
| large 2 bedroom | $5,500 - $6,500 |
| 3 bedroom apt | $6,000 - $7,000 |
| 2 bedroom townhouse/house | $6,000 - $7,000 |
| 3 bedroom townhouse/house | $6,000 - $7,500 |
| 4 bedroom townhouse/house | $6,500 - $8,500 |
| 5+ bedroom townhouse/house | starting from $7,500 |
delivery time range
2-3 days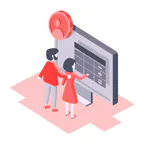 Online and On-site
Free Estimates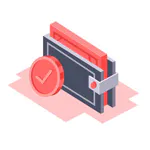 Affordable Rates
and Discounts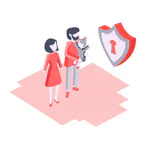 Fully Licensed
and Insured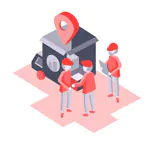 Professional Moving
Crew
Thinking of moving from Los Angeles to Denver. Understandably, you'd want to move to the Colorado community with its stunning mountain backdrop, pleasant year-round climate, and thriving business. Yet, there is no denying the fact that the two cities, LA and Denver, are vastly different from one another. Yet, visitors from Los Angeles who make the trip to Denver are impressed with the Mile High City's charm.
Whether you're moving to Denver for employment or want to try something new, you'll find that this city has plenty to offer. However, before making such a major change, getting the moving services of Born to Move is highly advised. When you need an interstate moving company from Los Angeles TO Denver, don't hesitate to rely on our professionally trained and experienced movers at Born To Move. We are a full-service moving company, so our movers can take care of any aspects of your upcoming long distance move. With our help, moving from Los Angeles to Denver may be a simple and stress-free process. Our movers will work diligently and carefully to get the job done. We value you as a customer. Therefore, we'll do everything we can to ensure your complete satisfaction with our movers' services.
Why you should hire professional movers from Los Angeles to Denver
While the project of moving is exciting, the actual packing and moving process may be rather exhausting. But, Born To Move moving experts are here to assist you. We can help make your next moving project both exciting and less stressful. You may trust our skilled movers with every process stage, from packing to unloading from the truck.
Our skilled movers have years of expertise and have helped hundreds of local homeowners. We're proud to say that our highly trained movers help make us one of the greatest long-distance moving companies around Los Angeles. How should you count on us?
Fully licensed and insured movers from Los Angeles to Denver.
Safe and insured move to Denver.
Exceptional moving service.
Price policy that is within most people's budgets.
You may rest easy knowing that your faith in our movers will be rewarded with contentment and a positive lasting impression. Our comprehensive, flat rates are the best way to ensure a smooth and enjoyable move from Los Angeles to Denver.
Reasons to consider professional moving service for your move to/from Denver
When it comes to such a serious step as moving from Los Angeles to Denver, it should go without saying that skill, experience, and dependability of movers make all the difference between a bad and stress-free moving experience. Therefore, here are a few reasons to hire expert movers from Los Angeles to Denver:
The experience of movers is the most important aspect.
Responsibility when something becomes broken.
Effectiveness in finishing a long distance move on time.
Security of your belongings is guaranteed.
When you hire professional movers, you are in good hands, knowing that your furnishings and other things will arrive at their new home in one piece and without damage. Trained movers are familiar with the nuances of the moving process.
When looking for a full service moving company, it's crucial to keep in mind a few key points that will make your moving project easier for you and your loved ones. Here are some arguments in favor of working with Born To Move moving company for your next move from Los Angeles to Denver:
Examine both positive and negative comments about multiple companies. Do not, under any circumstances, trust Google. It's a good idea to ask for referrals from people you know, whether they're friends, family, or coworkers.
Check out the movers from Los Angeles to Denver that have completed many successful long-distance moving tasks.
Verify that the moving company you hire (and its movers) has all the necessary licensing, insurance, and bonds to carry out cross-country moves.
Find a moving company that doesn't share the truck and will adjust its services to meet your unique demands.
Check to see whether their prices are reasonable, but be wary of bargains.
Remember that scammers and dishonest movers may be found in any field, including the moving business. That's why it's crucial to check the company's credentials, license, certifications, and insurance before signing any contracts with them. As required by law, we investigate the backgrounds of all prospective workers at our organization. Moreover, they are all professionally licensed, insured, and bonded. Reach out to Born To Move movers as soon as possible for additional information on our Los Angeles to Denver moving services.
The reasons why you should think about making a move from Los Angeles to Denver
When compared to Los Angeles, Denver is a more respectable city in which to make do on a median income. Everywhere you look, the housing market is booming.
However, the Los Angeles crisis is orders of magnitude worse. Aside from your monthly rent payment, your overall living expenses will be lower than they would be in comparable large cities in the area. Denver has exceptionally inexpensive property taxes, which is great news for anyone planning to buy a home there.
The cost of living in Denver is a contentious issue on which residents hold widely divergent views. Some estimates put the cost of living much below that of big American cities like Los Angeles. However, the sharp increase in rental prices and the rapid decline in housing inventory indicate otherwise. In comparison to other large U.S. cities like Los Angeles and New York City, Denver's cost of living is rather low. The city of Denver is experiencing an influx of residents from larger places such as NYC and Los Angeles.
Price and Delivery times from LA to Denver
Additionally, our flat prices are completely up-front, so our clients know exactly what they spend. Here are our flat prices below:
One-bedroom move – from $8000;
Two-bedroom move – from $9000;
Three Bedroom move – from $11,000.
Delivery to Denver, Colorado, will take three business days. It's a 30 hours drive, so we usually deliver your items in 3 days.
Everything is included in a flat price that we provide, no additional charges.
Movers from Los Angeles to Denver
Our Moving Company is fully licensed and insured!