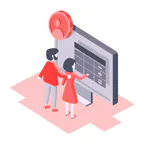 Online and On-site
Free Estimates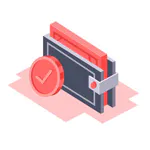 Affordable Rates
and Discounts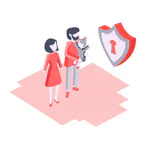 Fully Licensed
and Insured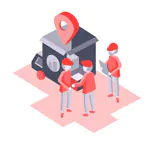 Professional Moving
Crew
Movers from Los Angeles to Florida
Moving from LA to Florida to enjoy the sun at the sandy beaches at a slightly slower pace? Great choice! Whatever the reason you have for moving to Florida, we know that relocation is associated with a lot of stress. Aside from looking for a new place, applying for a new job, and planning a whole new life in Florida, the last thing you want to worry about is moving your home from LA. Born to Move will send you movers from Los Angeles to Florida in no time and sort it all out for you.
Moving Checklist
While in Los Angeles, you may see moving to Florida as overwhelming and difficult. This is because a lot needs to be done. Let's divide those things into sections and see where you could use the help of professional movers:
Estimating the value of packing that you are planning to do.
Securing parking spots for moving trucks both in Florida and in LA;
Disassembling the large furniture in LA;
Pack all the miscellaneous stuff into boxes
Book LA to Florida Movers
Unboxing and Unpacking in your new home in Florida.
The good news is that movers from Born to Move can help you with all these tasks. Moving from Florida to LA will be no trouble, either.
Moving Services We Offer
Born to Move is a company that will send you a team of professional movers to get you on your way from LA to Florida. Years of experience have made our moving service reliable and transparent.
Moving Process from A to Z
You can rely on our movers during the whole period of moving to Florida. Contact our office online to get an estimated price for your move. When you're ready to go, our movers in LA will bring the necessary tools and the right amount of wrapping materials to disassemble your furniture, wrap everything up and load it on the truck. After the movers have taken your stuff to Florida, they will unload the trucks and unwrap and assemble every item in your new home. If you're planning on moving from Florida to LA, we'll easily send you the movers from LA to Florida.
Long Distance Movers Insurance and Licenses
Born to Move is a fully insured and licensed company. We guarantee that our movers will deliver your belongings to Florida safely, no matter how fragile they are. If you want to secure your home on the way to Florida even further, we can offer you insurance coverage. Our specialists will help you to estimate the price of your insurance. What's important here is that moving from LA to Florida is interstate, and the price depends on the total weight and value of your belongings. For example, if the shipment value of your household items is $30,000, your transit premium cost will be between $210 and $270, depending on the deductible.
Flat Price for your Move to FL
With Born to Move, you won't have to pay any extra charges for the gas, tolls, miles, or time spent in traffic on the way to Florida. You can get your estimated moving flat price and pay 50% at the pickup and once it's get your stuff unloaded in your new home another 50%.
When you wondering about the cost of moving services from Los Angeles to Florida, you should expect to pay anywhere from $12,000 to $16.000 for relocation to the sunshine state.
Cost of the Parking Permits for the Movers
Movers need parking slots for trucks both in Los Angeles and Florida. It may be time-consuming to find and book them yourself. But please make sure to reserve 2 parking spots at both locations.
Getting a quote
Contact our moving company at least a week before your moving day for us to prepare your relocation and provide you with all the necessary packing materials. You're moving from Los Angeles to Florida with the best. You don't have to worry about the way back if you decide to return – we'll get you a team of movers from Florida to Los Angeles whenever you need it.
Delivery times and cost of the move from LA to FL
One of the most important questions is when my stuff will get to Florida. Usually, the delivery from LA to Florida is about 4 to 5 days. This is the normal time and we offer only expedited delivery from Los Angeles to Florida.
Movers from Los Angeles to Florida
Our Moving Company is fully licensed and insured!