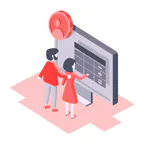 Online and On-site
Free Estimates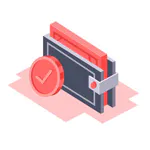 Affordable Rates
and Discounts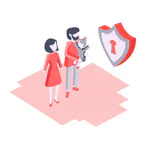 Fully Licensed
and Insured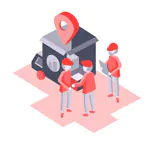 Professional Moving
Crew
Movers from Los Angeles to Jacksonville
Are you thinking about moving from Jacksonville to Los Angeles? Before you start your move, there is much preparation to be done. The first and most important step in your long-distance move is finding trustworthy and professional movers to move your possessions from Los Angeles to Jacksonville.
If you want your relocation to go seamlessly, you should let Born to Move to handle it. You can rest assured that your belongings will be safely carried to your new home if you choose one of the most reputable movers from Los Angeles to Jacksonville to take care of this labor-intensive process.
Born to Move is unmatched by many Los Angeles businesses when it comes to local and long-distance moves. We are confident in our ability to offer you an excellent moving service at an affordable price as we have been in the moving business for a very long time.
Our Los Angeles, LA, moving company has assisted with the relocation of hundreds of individuals and businesses from across the country. Allow us to assist you as well!
What Types of Moving Services Does the Born to Move Company Offer?
Cross-country and long-distance moving coverage
Cost-effective prices
Highly prompt service
Customized crating and packing
Long-term and short-term storage
Crating for high-value items
Disassemble and reassemble your furniture and other possessions.
Swift and knowledgeable support
Qualified and skilled movers
A licensed and insured moving company that offers protection for your possessions
Our movers from Jacksonville to Los Angeles come with a guarantee that the results will not only live up to but also surpass your requirements for excellence and efficiency.
Outstanding Services
Our Los Angeles moving company appreciates your business. Know that you will receive nothing less than first-rate assistance from us because we regard you so highly. You can rely on our moving firm for nothing less than friendly and knowledgeable workers, skilled furniture movers, and thorough pre- and post-move support. We are confident that you will agree that our solutions are top-notch, much like the numerous Jacksonville and Los Angeles residents we have helped.
Professional Movers
Our team of experienced long-distance movers and storage experts is ready to take on any job. They have experience moving large, fragile, and heavy objects. Your time and belongings are always handled with the greatest respect. You can rely on our movers to show up on time and be ready to get to work.
You can rest assured that all of your possessions will reach your new home intact and appropriately packaged or crated because we only work with highly experienced movers.
Services for Packing & Unpacking
Wish to feel more at ease during your move from Los Angeles? We can assist you with both the packing and unpacking of your stuff. Our movers from Los Angeles to Jacksonville always utilize specialized packing materials and methods. This will not only help you save time and worry on moving day but also give you peace of mind that your things will get to your location safely.
Packaging & Moving of Valuable Items
Fragile items or small doorways are not an issue for our movers. Often, traditional moving companies just aren't equipped to handle the unusual difficulties that Born to Move's specialized movers thrive at. The same holds for other large items like furniture, safes, cast-iron bathtubs, pianos, and more. Be sure to discuss your needs with our moving team because our movers handle specialty items like pianos on a case-by-case basis when it comes to long-distance moving.
Cross-Country Moves
Is Jacksonville not where you intend to end up? We can assist you in planning journeys throughout the country. We provide professional moving guidance from our expert movers to assist you in planning and setting a budget for your cross-country relocation.
Tailored Services
Are you seeking a safe place to store some of your belongings temporarily? Our storage facility will keep your stuff secure. It works for everything, including pianos, electronics, and more. We keep everything in a climate-controlled environment that is routinely monitored.
Services for Loading & Unloading
Waiting for your hired personal truck to travel from Los Angeles to Jacksonville? Our skilled movers are here to help you if you are moving in and require assistance unloading a rented truck.
For a seamless transfer, hire expert movers from our company to load your things in Los Angeles and unload them at your destination. Your possessions will arrive at your new home intact, so you can relax. Before you leave, our movers will carefully wrap and stack the goods in your home onto the moving truck.
Why Opt for Our Jacksonville to Los Angeles Movers?
In every move, our team of movers from Jacksonville to Los Angeles employs a one-of-a-kind process to guarantee the highest quality outcomes. You can anticipate the following if you choose to hire our movers:
Detailed Planning
With our business, starting the moving process from Los Angeles to Jacksonville is simple. Just give us a call and let us know when and where you need assistance moving. The necessary questions will be asked by our movers, and everything else will be handled.
While we prefer that you give us at least a few weeks' notice for a long-distance move, we're flexible and will do what we can to accommodate your timeline if necessary.
Low Costs
We only hire dedicated movers for full-time positions to uphold our dedication to excellence. Nevertheless, we continue to make an effort to make sure that our rates are affordable and fair for your Los Angeles to Jacksonville move. We can achieve this by visiting your home and providing you with a free estimate before your move.
By doing this, we can foresee costs and make sure we have enough resources. There are no hidden fees because our quotes for local and long-distance moves also include insurance charges. We don't add on additional fees for gas, miles, tolls, or anything else.
Smooth Transition on Moving Day
We'll be well-equipped to complete the task when we come to your area. We will check in with you about any complicated items if you have any. Then, as we make room for our truck, we make sure that all people and animals are out of the way. While we diligently and efficiently complete your move, please feel free to sit back, relax, and ask any questions that may crop up.
Request a Free Moving Cost Estimate for Your Los Angeles to Jacksonville Move
We understand how difficult moving from Los Angeles to Jacksonville can be. When it comes to moving your stuff, Born to Move prioritizes efficiency and transparency. From the moment you pick up the phone until the time you settle into your new Jacksonville home, we will do all in our power to assure your satisfaction.
Movers from Los Angeles to Jacksonville
Our Moving Company is fully licensed and insured!