| Size of the move | flat price range |
| --- | --- |
| studio | $9,000 - $12,000 |
| small 1 bedroom | $10,000 - $12,000 |
| large 1 bedroom | $10,000 - $12,000 |
| small 2 bedroom | $10,000 - $12,000 |
| large 2 bedroom | $10,000 - $12,000 |
| 3 bedroom apt | $12,000 - $15,000 |
| 2 bedroom townhouse/house | $12,000 - $15,000 |
| 3 bedroom townhouse/house | $12,000 - $17,000 |
| 4 bedroom townhouse/house | $12,000 - $17,000 |
| 5+ bedroom townhouse/house | starting from $14,000 |
delivery time range
4-5 days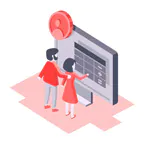 Online and On-site
Free Estimates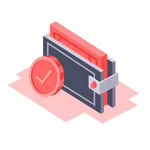 Affordable Rates
and Discounts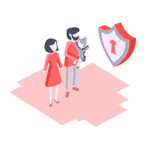 Fully Licensed
and Insured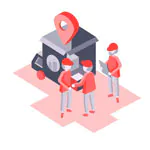 Professional Moving
Crew
Movers from Los Angeles to Miami
Tired of the crowd that constantly visits Universal Studios, or is the Hollywood crowd too difficult to keep up with? Moving to Miami will give you the same sunshine and beaches as Los Angeles (LA) but without the acting folk. All in all, moving to Miami is a choice well made!
Now that you've decided, it's time to start packing!
With Born to Move, you can sit back and let our movers do the packing and move you to Miami without breaking a sweat. Learn all about the many services we offer and narrow down the ones you want from us. Frankly, though, there's nothing we can't do when it comes to your move!
Moving and Packing Services in Los Angeles
There is a lot of work that goes into moving, and packing up an entire house is traditionally accompanied by cries of despair. Unpacking will be just as much of a hassle if you don't take your time carefully packing up your belongings.
Whether you're hiring cross-country movers from Miami to Los Angeles or long-distance movers from Los Angeles to Miami, you can rely on the professional moving services we provide.
Our company's movers will wrap each individual item in sturdy packaging materials. To make moving even easier, our movers take apart any large pieces of furniture and pack them in boxes. After everything has been packed and loaded onto the moving truck, we drive down to Miami.
Our Movers Won't Stop with Unloading in Miami
There are a number of reasons why Born to Move should be your first and only choice for packing services for moving to or from Los Angeles (LA). A major benefit is that we also unpack all your stuff. We don't simply unload the truck and leave the items at your front door. If you need help moving, even if it's only to pack a few extra pieces of furniture and you don't have the time to do it, the movers at Born to Move are happy to lend a hand.
But before we start unloading, we have a few requests.
When we arrive in Miami with your possessions, we'll need you to be there to monitor the unloading and unpacking. Our movers can work more quickly if you guide them to place the boxes in their designated rooms. This way, you won't end up finding a box labeled 'Kitchen' in your bedroom.
If you're moving in, make sure your house is spotless. Finish the renovation process way before moving.
Get the utilities in order. You don't want to take a cold shower after all this!
Get out a measuring tape and a floor plan to figure out where everything will go. Instead of you having to unpack and reassemble your furniture, our professional movers will do it for you. But our movers need to know where you want your bookshelf.
Relocation Requires Storage
Our company can help you find the perfect long-term or short-term storage solution in either Los Angeles or Miami. Having access to storage containers that can protect your belongings while you're away on an extended business trip, between apartments, or during office or apartment renovations is a service that will be greatly appreciated.
You can also keep your stuff with us temporarily if you are a student or employee temporarily moving back home or relocating to Miami for a short stint. If you're leaving for Miami but don't want to bother with packing, we'll come to get your stuff from your house or apartment and store it until you return.
Parking Permits Cost Extra
Each time we move, whether it's moving from Los Angeles to Miami or the other way around, the biggest obstacle is finding a place to park the moving trucks. You should probably look into getting parking permits if you don't have a loading dock and require more than one parking spot for your trucks in Miami. This will not only save you time, but it will also guarantee that we have a suitable place to move into.
Unless we park close to your house, not only will it inconvenience our movers, but the time estimated to complete the unloading and unpacking will also increase. Still, we're cognizant of the fact that your schedule is jam-packed with responsibilities, much like our moving trucks. Obtaining parking permits will require advanced planning and will not be a simple task.
Does it seem you have enough time to get everything done? Let us know. If you discover that access to your new property is difficult for moving trucks, please inform our movers immediately. We can take care of getting parking permits for you, but this service will cost you extra. That is, obviously, an added expense.
Parking permits will not be given out freely by the city. Do you want to take the time and effort to obtain the permission yourself, or would you rather have our movers handle it for you? It's totally up to you.
Los Angeles and Miami Hoisting Services
Hand-hoisting is a risky process that ought to be left to the experts. Lucky for you, our movers have been doing this professionally for a while. You can always utilize a window or the balcony if the piece of furniture you need to move in or out is too big to fit through the door. However, remember that you'll need at least three extra people to lift something safely.
You're going to need some assistance to make sure your furniture lands safely. If you have any huge pieces of furniture that you are worried won't fit through your door or can't be disassembled, please let us know when you call so we can discuss the price.
Relocation for Commercial Purposes from Los Angeles
If you are a business owner in need of moving to a new location, look no further. If you need movers from Miami to Los Angeles or movers from Los Angeles to Miami, our organization is here to help. We guarantee the reliability of our relocation plan for your company. We can also help you move your office between 5 and 6 o'clock in the evening if that's more convenient.
When you arrive home from work, the movers can start packing and loading your stuff, so you don't have to. We are here to provide a tailored answer for any company that requires moving or storage services outside of normal business hours. Unlike what you would think, moving at night from LA won't set you back any more money than moving during the day.
Moving Heavier Objects
In the event that you need to move some heavy office equipment, you need not worry. Born to Move has expert office movers who can handle everything. When we relocate your business from Los Angeles, our office packers and movers will bring everything they need. Trust that our Los Angeles commercial movers will protect your valuables while they are in transit and while they are set up in their new location, even if they contain sensitive industrial machinery or other items that require particular handling.
Our Los Angeles movers are qualified to handle any kind of transfer to Miami, including the moving of an entire warehouse to Miami. In addition to helping you pack and plan for your office move, we can also manage the business moving process. Both the number of objects and the number of man-hours needed to complete the move will affect the final cost.
In Conclusion
Born to Move is a professional moving business that has all the necessary equipment and is completely licensed and insured. In most of the country's largest cities, our moving company can provide you with moving assistance. This means that relocating from Los Angeles to Miami is as easy as relocating within Miami.
Get in touch with us a week before your Los Angeles move to get a price quote, and rest assured that we don't add on fees for things like tolls, gas, or rest stops. You can relocate to Miami without a hitch with Born to Move.
Our hourly rates include all other charges:
Labor & Equipment
Floor Protection
Wrapped Furniture
Tolls
Taxes
No Additional Fees
Fuel Charge
Safe Delivery
Guaranteed Price
Movers from Los Angeles to Miami
Our Moving Company is fully licensed and insured!