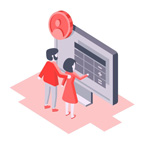 Online and On-site
Free Estimates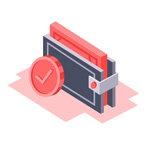 Affordable Rates
and Discounts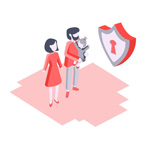 Fully Licensed
and Insured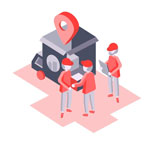 Professional Moving
Crew
Movers from Los Angeles to Nashville
Los Angeles has, over the years, attracted crowds, and it has undoubtedly become a global city with an international outlook. Nashville, on the other hand, is loved for many things, including its low cost of living and growing job market.
People decide on moving for various reasons-whatever reason it may be, we are licensed and insured experts that are indeed born to move. Movers are all over the state; hence you need to make the right choice.
If for one reason or another you have been searching for movers from Nashville to Los Angeles or from Los Angeles to Nashville, our moving specialists are on hand to make the entire process seamless and worth your money. With premium insurance and well over 4,000 happy clients, we guarantee you a better way to move from Los Angeles to Nashville.
Born to Move is not just a reasonable and cost-friendly moving company; we are also highly accountable. Finding movers in LA or Nashville that take full responsibility for your relocation is difficult – but that is not the case with us. Our highly skilled team of movers has relocated some of the most fully equipped offices and the most luggage-filled homes without stress.
Movers from Los Angeles to Nashville You Can Depend On
Regardless of the scope, our moving company has tried and tested methods of delivering and successfully relocating all types of spaces, making us one of the most experienced movers in the business. Some of these include:
Home relocation from LA;
Industrial moving to Nashville;
Moving offices from Los Angeles to Nashville and from Nashville to LA;
Large Equipment and Furniture moving, and more.
Our company has made moving less time-consuming and exhausting. Whether you are moving from Nashville to Los Angeles or from LA to Nashville, it might interest you to know that we help with the entire process, from furniture disassembling, wrapping, loading, transporting, offloading, unwrapping, reassembling, and so on. We are movers that have got it all covered.
Hiring Cost of Movers in Nashville
It is common knowledge that it is difficult to get honest movers in Nashville these days, and several dishonest organizations have saturated the moving industry. It is increasingly difficult because not all movers will provide packing assistance and other add-on services, but Born To Move provides it all.
The most common trick movers adopt is to provide one quote initially (i.e., before moving), and then they forward an additional invoice with an outrageous price for reasons best known to them. If you decline, getting your goods off their hands will surely not be easy. So, when you are moving from Los Angeles to Nashville, they charge you – and once they arrive in Nashville, they charge you again.
This is why doing business with trustworthy, highly professional, and well-meaning BBB-accredited Los Angeles movers is extremely important. Our quotes are transparent, and we do not have hidden or extra charges on tolls, miles, or gas. As the case may demand, we have honest movers from Nashville to Los Angeles or LA to Nashville. With us, Moving just got easier.
We do not inflate or change our prices. Every charge is covered in our hourly rates, from the cost of labor and equipment to taxes to wrapping furniture, floor protection, tolls, fuel charges, and safe delivery. We do not charge additional fees for moving your stuff.
Proficient Services of Our Movers
You are most likely convinced that Born to Move is the best company to move your goods from Nashville or Los Angeles. We help to reduce the workload of moving by assisting while you pack and unpack.
You will not need to keep checking in and stressing while you relocate your stuff from Los Angeles. Everything will get to you at the time promised. Large equipment and furniture are handled with the utmost caution. Our movers are very particular about each part of your furniture, which is loaded, transported safely, and assembled in your new space in Nashville exactly how it was before.
As veteran movers, we realize that some of our clients have more delicate moving requirements. Hence, we have some additional moving services you may also want to explore. Some of these services include;
White glove moving. Our specialized service for moving valuable items with extra care. Have you got really important stuff to transport? We are the right movers to do this job.
We also support Eco friendly moving from LA to Nashville and delicate arts and antique transportation from and to Los Angeles.
As experienced movers, we can help you transport items and furniture you do not intend to dispose of. Once you place an order, transportation to everything moving is on the way immediately.
Born to Move is Licensed and Has Insurance Coverage
When moving from Nashville to Los Angeles, you do not need to bother about your stuff being held up or damaged. Our moving company is fully insured and is licensed by the Federal and State Departments of Transportation.
We have slowly and surely built a solid reputation for ourselves as a world-class moving company. So, whether from Nashville to Los Angeles or from Los Angeles to Nashville, we have a team of expert movers, our planning and delivery are top-notch, our process is seamless, and we are highly effective.
Get a Price Quote Today
Are you ready to enjoy seamless moving and relocation? We are extremely easy to reach, and our response time is impeccable. You can easily request a quote online right now or call us at (617) 903-2609. We cannot wait to relocate you!
Our hourly rates include all other charges:
Labor & Equipment
Floor Protection
Wrapped Furniture
Tolls
Taxes
No Additional Fees
Fuel Charge
Safe Delivery
Guaranteed Price
Movers from Los Angeles to Nashville
Our Moving Company is fully licensed and insured!