| Size of the move | flat price range |
| --- | --- |
| studio | $9,000 - $12,000 |
| small 1 bedroom | $10,000 - $12,000 |
| large 1 bedroom | $10,000 - $12,000 |
| small 2 bedroom | $10,000 - $12,000 |
| large 2 bedroom | $10,000 - $12,000 |
| 3 bedroom apt | $12,000 - $15,000 |
| 2 bedroom townhouse/house | $12,000 - $15,000 |
| 3 bedroom townhouse/house | $12,000 - $17,000 |
| 4 bedroom townhouse/house | $12,000 - $17,000 |
| 5+ bedroom townhouse/house | starting from $14,000 |
delivery time range
4-5 days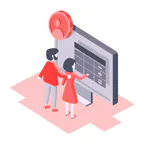 Online and On-site
Free Estimates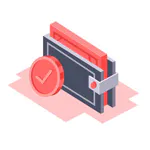 Affordable Rates
and Discounts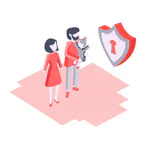 Fully Licensed
and Insured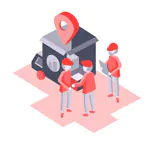 Professional Moving
Crew
You'd be right if the thought of a DIY moving from Los Angeles to New Jersey fills you with dread. However, with the help of a professional moving crew, you won't have to worry about a thing throughout the transition. We are here to the greatest standards in the business, placing us among the best movers from LA to New Jersey in the area. You can't get the same degree of service packing your boxes as you would from professional movers like Born to Move. Leaving a familiar place and your belongings behind is just part of what makes moving so difficult. Hiring a crew of our skilled movers from Los Angeles to New Jersey will save you time and provide you and your family peace of mind during this transition.
Gains from using our Los Angeles to New Jersey to the expert moving team
Picking a reliable New Jersey moving company might be difficult, but it can save you a lot of nerves in the long run. Our expert moving company has compiled a list of the top benefits of using professional movers from Los Angeles to New Jersey to assist you in making an informed choice when moving:
Experienced professionals pack and unpack your belongings. If you hire movers from Los Angeles to New Jersey, they will ensure that your belongings are packed safely for a cross-country move, including fragile stuff.
All losses and harm are averted. Any reputable LA to New Jersey moving company will have insurance to cover any damages or losses that may occur to your items. Scratches on walls, doors, and other surfaces are common if DIYers are careless. Hire only professional movers like our moving company to ensure the safe shipment of your furniture, particularly if you have bulky pieces like dining tables and dressers that are difficult to lift without risking damage. Also, professional movers know how to safeguard your flooring from scratches and scrapes when the furniture is being moved on its feet, whether it's hardwood, carpet, or laminate.
It's not as hard as you think it is. Hiring long-distance movers can seem like a lot of work, but the process is really fairly fast and simple. Professional movers have everything they need, from ramps to tape to boxes, to ensure a smooth move to New Jersey. It's as simple as showing up to your new home and making yourself at home; everything else has been taken care of.
Please don't wait to get in touch if you have any more questions or would want a more accurate estimate of the cost tag attached to your impending migration from Los Angeles to New Jersey.
What do expert movers from Born to Move do to keep a move in good shape?
Many Los Angeles and New Jersey customers utilize professional movers when moving to a new home or workplace. Numerous variables have contributed to this outcome. Time is the first benefit you'll notice. Doing everything yourself during a transfer might take much longer than moving specialists, particularly if you lack knowledge in the field. The absence of moving injuries is another benefit of using movers from Los Angeles to New Jersey. In the end, it ensures the security of your personal possessions. Experts have no trouble knowing how to pack items securely. Those making the trip from Los Angeles to New Jersey often use the services of professional movers to ensure that their possessions are safe and secure for the journey ahead.
It requires taking apart beds and every that we can fit through the door.
Moving a truck of the right size to the customer and helping them load their already-packed boxes onto it are two examples of our services.
Pack the customer's valuables securely.
Taking apart heavy furniture
Moving some large pieces of furniture? Never fear; our professional movers from Los Angeles to New Jersey will double-check everything before the big move. Expert movers on our team will disassemble beds and carefully wrap fragile items in blankets. In addition, professional movers in New Jersey take extra precautions to safeguard your belongings and prevent damage to your former home or apartment.
Supplying clients with sturdy packaging materials
Proper packing is a skill that can be honed with practice. Our Born to Move movers from LA to New Jersey have years of experience in the industry, so they are familiar with all the best practices for safely packing customers' precious belongings. Small cardboard boxes are used for heavy things, whereas big ones are used for lighter ones. We have used industrial-strength tape to ensure that each package is completely airtight.
Renting a moving van to the client
If you choose our moving company, we will reserve a truck just for your cross-country move, so you won't have to worry about moving a rental truck on your own. The truck's size is determined by the number of goods that will need to be put into it. We have a large fleet of moving vehicles for our customers to choose from, so we can accommodate long-distance moves.
The trip will conclude with a drive to New Jersey
Remember that coordinating a reasonable flat price for moving is a process that takes time We charge $10,000 to move your possessions from Los Angeles to New Jersey its an inclusive flat price. To ensure a smooth moving and affordable flat price, our Born to Move moving company advises contacting our manager as early as possible. Moving on a great distance requires careful planning, as we must ensure that all of our belongings are packed and ready to go well before our movers from Los Angeles to New Jersey set off first thing in the morning.
Assistance with vehicle unloading, item unpacking, and furniture reassembly
Our movers will unload the moving truck and begin unpacking your belongings when they reach your new home in New Jersey. The last step is reassembling the heavy furniture without breaking it.
A full-service move is one in which the movers take care of everything, from packing to unpacking. Since packing may take a few weeks on its own, using our packing service can be a huge time saver. A crew of experienced movers can transport your belongings from LA to New Jersey in as little as four days. They will unpack your belongings and set them where you want them when they come. Suppose you hire movers from our completely licensed and insured moving company. In that case, you won't have to worry about spending a lot of time packing or unpacking, moving up to focus on other, more essential elements of your moving, including spending time with your family and settling in your new home.
Our trucks can drive approximately 11 hours per day so you can calculate how far we can drive all this on such short notice.
Our hourly rates include all other charges:
Labor & Equipment
Floor Protection
Wrapped Furniture
Tolls
Taxes
No Additional Fees
Fuel Charge
Safe Delivery
Guaranteed Price
Movers from Los Angeles to New Jersey
Our Moving Company is fully licensed and insured!