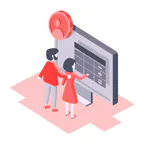 Online and On-site
Free Estimates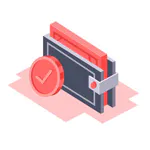 Affordable Rates
and Discounts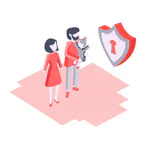 Fully Licensed
and Insured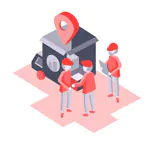 Professional Moving
Crew
Los Angeles to San Antonio Movers – Born to Move
It's hard not to miss the city life, but LA is just getting so expensive! Because of this, a lot of people are moving out and seeking more affordable options. One of these is San Antonio, Texas. As the cheapest major city in Lone Star State, it's definitely an attractive option for those who want big-city accessibility with a small-town feel.
There's just one hurdle before you can get there: moving out of LA. Our top movers from Born to Move are ready to help you start anew in a new state. Keep reading to learn more about what our professional movers can do for you and why our company is your best choice.
Moving Company from LA to San Antonio: Will They Truly Benefit You?
Moving from LA to San Antonio or the other way around can be challenging. It's easily a full day of driving, even if you don't take breaks! So, if you're going to do it on your own instead of hiring professional movers, expect moving to be extremely tiring.
Our movers can do more than just haul your items and drive to your new place in San Antonio. Some of our benefits include:
Less time spent on planning. We'll take care of all the relevant details so that everything will be coordinated for your moving day;
More energy on your moving day. Our movers will help you conserve your energy for other matters when moving from LA to San Antonio;
Expertise in everything related to moving. With moving, you only have one shot at getting things right. Our company will remove the guesswork by making all the right decisions (and recommendations!) for you.
So, if you've decided that hiring LA to San Antonio movers is right for you, strongly consider hiring dedicated and experienced movers, and on your moving day, you'll definitely be glad you did!
A Company That You Can Trust
Trusted by customers in LA, San Antonio, and everywhere else, Born to Move will ensure that everything goes right from start to finish. By going with a reputable moving company, you get:
Movers Trained to Do the Job Flawlessly
Imagine dropping an expensive antique while you're in a hurry to load everything into your car. Or scratching the door, thus giving your landlord an excuse to keep your deposit. Or making one of the moving boxes so heavy that you can't lift it.
With our movers from Los Angeles to San Antonio, you're sparing yourself from these potential nightmares. We've trained all our patrons to do the tasks efficiently without compromising the safety of your things, which includes:
Disassembling your furniture
Wrapping each furniture part in wrapping paper
Loading all furniture parts, boxes, and other items in the moving truck
Unloading everything in your new LA or San Antonio location
Unwrapping furniture parts for reassembly
Reassembling your furniture
Your moving to San Antonio doesn't have to result in broken china or damaged items. With our movers helping you out, everything will go smoothly.
Only hire a Licensed and insured Moving Company
We aren't a fly-by-night moving company that hires "expert" movers to get a quick buck. Because Born to Move is fully licensed, you're sure that we meet the minimum standards required in the industry. We're also fully insured, so in the unlikely event that our Los Angeles to San Antonio movers damages your things, you'll get compensated.
Whether you go with us or not, make sure that the company you hire is fully licensed and fully insured. Otherwise, you may not be able to recuperate any lost value due to damage.
Familiarity with San Antonio and LA Routes
Our movers have already helped so many with moving from San Antonio to LA and the other way around. And at this point, they already know practically every road between these two places.
This guarantees that your things will get to you as quickly as possible. Without simply relying on navigation apps, our movers know roads that navigation apps tend to ignore. But more importantly, they'll be able to go quickly with alternative routes if needed.
Moving from San Antonio to LA? It's More Affordable Than You Think!
The cost of relocation to or from San Antonio doesn't have to burn a hole in your pocket. If you're still not convinced that hiring professional movers is the right move, these will help change your mind:
Flat Price Includes All Charges
For long-distance moves (like from San Antonio to LA), we charge a fixed cost that already includes fuel charges, toll, miles, truck, wrapping paper, movers, floor protection, and other basic expenses. If something isn't included, we'll let you know in advance.
The best part? You lock in the rate once you book with us. You don't have to worry about having to pay extra.
Moving Discount Available on Low Season
Apart from our transparent pricing, we make moving to or from LA more financially accessible by offering massive discounts. We've divided the calendar year into two seasons:
High season (end of April to September 1) when you get normal pricing
Low season (September 15 to the end of April) when rates are 20% lower
So, if you're maximizing the savings, we recommend moving during the low season. For example, an $8,000 move in May would only be $6,200 in December.
Moving Insurance Made Affordable (Optional)
Do you want to feel more secure about entrusting your household items to us? We offer insurance coverage at an affordable price. For interstate moving, it starts at $210 for a $30,000 coverage with a $500 deductible.
If this is something that you're interested in, please let us know as well so we can prepare a customized and detailed quote for you.
Los Angeles to San Antonio Movers Are Just a Call Away
Born to Move will use all the resources it has to make sure that your move to San Antonio is as hassle-free as possible. And when you only have one opportunity to do something right, it's better to leave the task to professionals with the skills and experience to do the job.
So, once you have the move date set, let us know. Fill out the form on the site or call us at (310) 893-6310 for bookings or inquiries.
Movers from Los Angeles to San Antonio
Our Moving Company is fully licensed and insured!