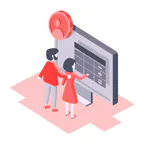 Online and On-site
Free Estimates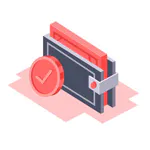 Affordable Rates
and Discounts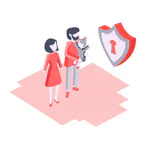 Fully Licensed
and Insured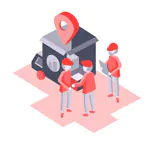 Professional Moving
Crew
Movers from Los Angeles to South Carolina
Moving from Los Angeles to South Carolina? Here's what the Born to Move full-service moving company can do for your relocation at affordable costs!
Moving Out of LA
The warm state of California is a dreamland for many movers all over the world. Even more so, Los Angeles – the perfect city for careless celebrity life. Walk of Fame or fantastic sunsets – every mover will find in LA whatever they're looking for.
Los Angeles, the Spanish version of "the angels," is indeed a magnetic place. Alas, the angels are not really there – but instead, expensive real estate and drug abuse, resulting in an alarming crime rate.
This is why people are not only moving in but also out of LA. Born to Move is a moving company that was a guide for many of those movers. We did everything to make their relocation as comfortable as possible, and this experience is reflected in the services we offer today.
As professional movers, we comprehend the need for changing scenery.
Many of those who left their previous homes feel happier in their new place. Our company knows everything about smooth moves from LA to anywhere.
We have a wide network of moving destinations. In this article, we will be talking about one of our long-distance moves.
LA to South Carolina Movers
Movers who enjoy a warm climate often exchange Los Angeles for South Carolina. And indeed, the state is known for its almost tropical temperatures, low crime rate, and living costs below the average. Our moving company has assisted numerous movers from Los Angeles to South Carolina.
South Carolina takes about 35 hours to get to by car. We always advise movers to take a plane instead and leave the rest of the moving to us. The benefits are clear:
Such a long moving time requires stops or at least two drivers.
Movers overload their average-size sedans, and the rear-view mirror is blocked. Parking can be dangerous.
The Born to Move company has a fleet of modern, fully equipped trucks of different sizes. Our drivers are highly professional, and this is a regular ride for them, whereas for the inexperienced mover it's a stressful route.
Professional Movers from LA to South Carolina
The Born to Move moving company accomplishes different types of moving:
Local moving
Long distance moving
International moving
This is a high level of responsibility that requires professional skills, functional vehicles, and valid insurance. That is why we are a licensed company that can confirm its status. Movers to South Carolina can safely entrust their belongings to our professionals.
Other services that the movers can get are:
Wrapping
Packing
Furniture disassembling
Floor protection
Hoisting furniture
Storage
The above-mentioned services are in high demand. However, a mover is always able to make some adjustments and include or exclude any services.
How We Do Our Work
If movers from Los Angeles to South Carolina decide to book our moving company, they need to know what to expect.
We will arrive at the mover's address in Los Angeles after the mover gets a free estimate and a flat rate.
We protect the floors first. Then we disassemble the furniture or hoist it through the window. We wrap the items carefully: there's a supply of packing materials that we take along with us.
We pack the items – a mover can choose boxes or wooden crates. That depends on whether extra protection is necessary for moving the items or not.
We carry the boxes to our truck and load them in a special order that enables safe delivery.
Moving from Los Angeles to South Carolina takes 35 hours, but the truck drives slower. We will arrive at the mover's South Carolina address, presumably within 48 hours. Our moving truck can be traced from Los Angeles to North Carolina via a GPS navigator.
After our movers arrive in South Carolina, they will unload the truck, carry all the boxes into the house and unpack them. They'll unwrap the items and assemble the furniture. If needed, they will hoist some of it through the window or balcony.
Please, note that we can't take you or your pet along with us to South Carolina. There's a standard procedure. If your situation requires special measures, consider our additional services.
Additional Services
We approach every case individually, and though the main procedure remains the same, there are some variations.
Movers and business owners can book our commercial moving services. Our trucks are suitable for transporting heavy machinery, office furniture, or special lab equipment.
Movers from South Carolina to Los Angeles who need a faster move can rely on our last-minute moving offers. We will do everything to facilitate your move despite the long-distance destination.
Packing your stuff – movers who don't have enough time to pack can call our staff for assistance. They will organize the process and pack your belongings quickly and safely.
White Glove moving service will be great for fragile items and art. This is a unique product on the movers market. We have enough expertise to deal with works of art or antiquity.
LA to South Carolina Moving Prices
Both Movers from Los Angeles to South Carolina and movers from South Carolina to Los Angeles face the same trouble – moving expenses.
Our moving company offers the best prices for the range of services it provides. Whether we're moving your stuff from Los Angeles to South Carolina or from South Carolina to Los Angeles, we charge the same.
And the hourly rate system that we apply is beneficial to movers. Hourly rates include:
The manpower
Truck
A set of packing materials
Floor protection
Loading and unloading the items
Packing and wrapping
Furniture disassembling and assembling
Delivery
Tolls
Gas
Extra miles
That is the best advantage of Born to Move any mover. You pay the price that was arranged, and no extra circumstances can affect it. And when moving long-distance, hidden costs can be enormous – for extra miles, petrol, or anything that happens on the road.
If you're interested in how we calculate the cost, go to our prices section and estimate your options. In short, we consider the following:
The moving date that the mover has chosen
The services that the mover requests, including the additional ones
Moving size to be transferred to South Carolina
The entrance types in South Carolina and Los Angeles
Back and Forth
Although it takes almost two days to get from Los Angeles to South Carolina, it doesn't mean you can't turn back. We conduct our services in either direction. Should you miss the city of angels, pack your stuff and call us again. We will perform the same services and on the same conditions.
Movers from Los Angeles to South Carolina
Our Moving Company is fully licensed and insured!