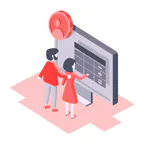 Online and On-site
Free Estimates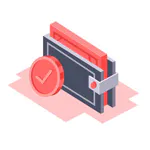 Affordable Rates
and Discounts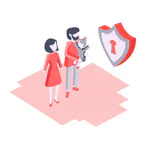 Fully Licensed
and Insured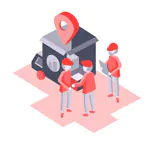 Professional Moving
Crew
If you want something that's great with everything, like the delicious pork rolls that New Jersey natives love, this unofficial pork roll capital of the country is a great place for relocation. From pristine beaches to thrilling casinos to entertaining boardwalks, New Jersey has it all. No wonder people from nearby states like Maine are enticed to move here.
Moving may be exciting, but the processes involved definitely aren't. It's tiring, time-consuming, and stressful. You might as well be trapped in a severe winter storm in Maine! So why not have expert movers save you from this headache? By getting a respected company like Born to Move to deliver your things to your new New Jersey abode, you don't have to worry about damage or delays anymore.
Relocation Is a Task Best Left to Professional Movers from New Jersey to Maine
Think of moving to Maine or New Jersey, like hiring a limo driver or a landscaping expert. Although you may technically be able to do those tasks on your own, the chances are that the professionals can do them better. Whatever you think you're saving by skipping on the cost of expertise may be lost in damages anyway.
This is why we strongly believe we're the best choice if you need to get your stuff to another location safely. By entrusting our skilled movers to assist you, you're also going to enjoy various advantages such as:
More free time to attend to other matters before heading to or away from Maine
Less stress from not researching the right move all the time
More energy on the move date because you don't need to carry boxes
Much lower odds of your things getting damaged while in transit
Especially during winter, getting to Maine or New Jersey isn't fun for anyone. Our movers can help ease some of the stress so you can concentrate on other concerns like keeping it together.
Movers from New Jersey to Maine from Born to Move: Everyone's Top Choice
Born to Move is a fully licensed and insured moving company that has been around for a long time. And through those years, we've consistently helped clients from all over the country by delivering excellent services in record time.
We plan to continue on this trajectory. Our company is continuously looking for ways to advance the moving industry through research and innovation. By hiring our movers for move day to or from Maine, we guarantee you the following:
Company Integrity
We've retained our reputation not only through excellent services from our movers but also by knowing the value of integrity. Our company will always stand for what is right and do right by its clients in New Jersey, Maine, and everywhere else for the simple reason that you deserve nothing less.
As an integral part of our company, you can expect all our New Jersey movers to also stand by the same principles. So, when you're moving with the help of our experts, you can be sure you're always getting the best service possible.
Moving Processes Refined by Years of Experience
We've trained our movers to adhere to a process that helps eliminate the risk of damage from start to finish. This includes disassembling furniture, wrapping the parts, loading, and unloading your stuff, unwrapping furniture parts, and reassembling them.
Whether your starting point is Maine or New Jersey, our movers are also available to give you additional assistance like packing and storage for an affordable price.
Cost Affordability
The price of hiring our movers includes so much more than what you think. The cost estimate for moving to or from New Jersey will already include fees for gas, toll, miles, moving truck rental, movers, wrapping paper, floor protection, and insurance.
And because this is long-distance moving, the cost will be fixed.
Movers from Maine to New Jersey Will Make Moving Easy
Clients coming from Maine to New Jersey will enjoy unmatched expertise from our top movers. So, once you're ready to set things in motion, Born to Move will help make sure you get a frictionless transition between these two states.
Our movers are ready to drive to your location, and they're waiting for your call. Don't wait until the last minute, as our slots may be filled up by then. Book our top guys by calling (617) 903-2609 today.
Our hourly rates include all other charges:
Labor & Equipment
Floor Protection
Wrapped Furniture
Tolls
Taxes
No Additional Fees
Fuel Charge
Safe Delivery
Guaranteed Price
Movers from Maine to New Jersey
Our Moving Company is fully licensed and insured!