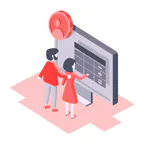 Online and On-site
Free Estimates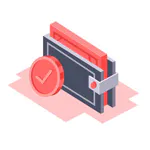 Affordable Rates
and Discounts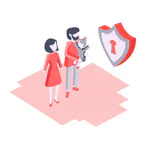 Fully Licensed
and Insured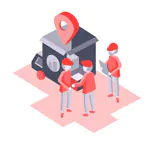 Professional Moving
Crew
Moving from Portland to Houston can be daunting, but it doesn't have to be! With the right moving companies on your side, it's easier than you think to make interstate moves.
Whether you choose a long-distance mover or local movers, we've compiled everything you need to know about finding and selecting the right moving company for your Portland, Maine to Houston trip so that you can cross it off your list with no worries.
Risks When Moving
One common problem is the high cost of fuel when driving hundreds of miles, which can be compounded by long wait times at fueling stations. Additionally, paying for parking or renting storage services during the service packing process might end up costing more than expected.
Thus, it is important to choose a moving company that provides comprehensive information about the services offered, the potential risks, as well as an accurate estimate of moving costs so that there are no surprises after the move.
At Born to Move, we cover many of the added costs, such as fuel. Once you pay for the services, you can expect no charges later on (unless you add something to your package).
Setting A Budget for Long Distance Moving Companies
Your moving cost will be determined by a few factors:
The type of move;
How far you are moving;
What you want to pack.
Born to Move offers budget-friendly moving resources where you can choose your desired plan based on how many moving trucks you require. Additionally, we offer the following services:
Local & interstate movers;
Packing & storage;
Commercial & residential moving;
Parking permits & professional hoisting.
Why Should You Hire a Professional Moving Company Like Born to Move?
A professional mover will have experience with the ins and outs of packing, loading, and transporting household goods.
We know how to pack fragile items in bubble wrap, utilize wardrobe boxes that protect clothes while in transit, load large pieces of furniture on a trailer and properly secure them, so they don't shift during transport.
Reputable moving companies also provide insurance for customers' belongings. These types of moving companies are licensed by the Federal Motor Carrier Safety Administration and insured through various carrier sources.
If you need additional services along the way, you can get a free quote from your long-distance mover.
Affordable Moving Services
Born To Move is a long-distance moving company in the moving industry. The process of our move is very detailed, with just the right amount of services provided.
What We Do
It starts with us wrapping up furniture and disassembling it so we can move it without damaging any delicate pieces;
We also do the heavy lifting, i.e., take apart and assemble furniture to make sure that it is placed back where it belongs on delivery (Our customers always have the option of having Texas movers pack up their goods or bring boxes and packing materials themselves, whichever they feel more comfortable with);
Once the moving truck has reached your desired destinated, our professional movers from Houston, TX to Portland (we do both directions) also help you unpack and reassemble your furniture and belongings in your new house.
We will charge you based on your chosen services, with no additional costs (such as gas, tolls, or miles) later on. If you're still unsure, get a free estimate on our website today. Born to Move is a licensed and insured company that takes care of your comfort.
Managing Stress When Moving
Moving can be tough on the body, but you can make it easier by following a few simple steps. Here are some ideas for managing stress and making your move hassle-free:
Exercise regularly before the move date;
Eat fruits and vegetables to remain healthy and energetic;
Drink lots of water (eight glasses per day);
Get enough sleep before moving day;
Keep a positive attitude;
Pack light so that you don't have to carry heavy boxes (leave that to the movers!);
Make sure to opt for a company that meets all your requirements.
Conclusion
Before choosing the best movers for your relocation, be sure to do your research and know what questions to ask when interviewing them (you can connect with us using the online form on our website). This way, you can save money while still getting great service and quality work from your chosen moving professional from Portland to Houston, TX, or in the opposite direction.
Our hourly rates include all other charges:
Labor & Equipment
Floor Protection
Wrapped Furniture
Tolls
Taxes
No Additional Fees
Fuel Charge
Safe Delivery
Guaranteed Price
Movers from Portland Maine to Houston
Our Moving Company is fully licensed and insured!