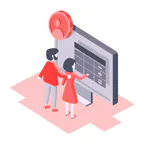 Online and On-site
Free Estimates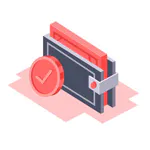 Affordable Rates
and Discounts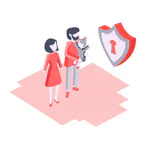 Fully Licensed
and Insured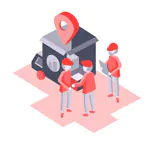 Professional Moving
Crew
Moving from Portland to New Jersey can be a stressful time, especially when the average rent in Jersey city is high. The good news is that Born To Move can help with all your moving needs without putting a dent in your pocket. When it comes to relocating, we are among the best long-distance moving companies that Portland has to offer. Let's look at how we make Liberty bell moving stress-free.
Quick and Efficient Service
We're confident that our company can help you move from Maine to New Jersey promptly and effectively. Our moving experts will make your Maine moving comfortable since they have all the skills and training. Relocation on your own will take a lot more time and energy as you have to take care of all the things by yourself. With the help of our best movers, you can have all of your stuff packed up and loaded into the moving truck in no time at all.
There's no need to stress if you can't bring your car with you during your interstate moves. You can trust Jersey movers to transport your vehicle too.
Unparalleled Attention to Detail
Delivering exceptional service to our clients is the main mission of our full-service moving firm. When compared to other movers from Portland to New Jersey or New England states, we stand out because we're a full-service moving company that can offer services of excellent quality to save you money or time. You'll find customizable packing solutions and additional services to meet the needs of a long-distance move.
Team of Dedicated Professionals
You can hire our crew of certified movers from New Jersey to Portland, Maine. From any heavy items to the smallest ones, your belongings will be safely moved from Maine to New Jersey by our professionally trained movers.
Guarantees the Security of Your Items
The safety of your valuable items is not something you can ensure if you decide to move on your own. This is why hiring professional movers is crucial. Our long-distance movers are prepared for any contingency and have everything they need to resolve problems. Items will be packed securely with specialized packing materials and loaded carefully into trucks.
Moving Protection Insurance
We'd like to reassure you that our long-distance moving services are fully licensed and insured, down to the last detail, including every one of our trucks. All your possessions, including furniture and electronics, will be safeguarded by our policy.
Is It a Good Idea to Work with a Professional Moving Company?
If you want to prevent scams, make sure the long-distance moving service you use has a valid license. You can check if it's a trustworthy moving company by looking up its USDOT number.
Local movers must have a license from the relevant authority in each state in which they operate. Most people only move inside the same state; hence most local moving companies only serve customers within that state.
How Can Born to Move Make the Moving Process Better?
Our Maine movers will show up at your house or office on time, and they will immediately begin protecting your floors with protective covers. We'll install a carpet shield on your stairs if they serve as the primary entrance to your house.
All of the furniture in your home will be wrapped twice for safety. The risk of damage is minimized as everything is carefully unloaded from the truck, carried into the designated area, unwrapped, and arranged in the manner of your choice.
Request a Free Estimate for Your Next Move from Us Today!
Born To Move can provide free moving estimates for local moves so that you get an idea of how much Liberty Bell moving will cost. Our long-distance moving company provides a free quote. When using our moving cost calculator, you won't need to worry about any hidden fees or costs.
Our moving services strive to deliver a smooth move. You can rest assured that our interstate mover provides a positive moving experience for you and your loved ones. Many of our customers recommend us to their friends.
Get in touch with us right away to arrange the best in-service movers and storage solutions for your upcoming move. You can also fill out our online form with data points, and one of our team members will contact you.
Our hourly rates include all other charges:
Labor & Equipment
Floor Protection
Wrapped Furniture
Tolls
Taxes
No Additional Fees
Fuel Charge
Safe Delivery
Guaranteed Price
Movers from Portland Maine to New Jersey
Our Moving Company is fully licensed and insured!