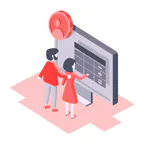 Online and On-site
Free Estimates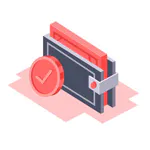 Affordable Rates
and Discounts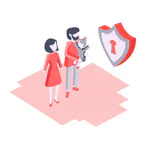 Fully Licensed
and Insured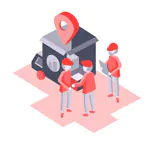 Professional Moving
Crew
Moving from Portland, Maine, to Providence, Rhode Island, can be stressful and difficult to plan at times. Many factors go into choosing the right movers, such as the level of care, work ethic, and reliability that you expect from a professional moving company. Here is everything you need to know about long-distance moving companies and how to make your upcoming move easier.
How to Cut Down Costs When Moving
One of the best ways you can save money when moving is by downsizing your home. It will result in a much more affordable move, especially if you are using a Rhode Island relocation company that doesn't charge by the square foot.
Packing up all your belongings into boxes isn't easy. You'll need plenty of packing supplies like tape, paper, and bubble wrap. It's also important to be mindful about what you're packing into each box – not just anything will do! You want to make sure fragile items like glassware or artwork stay safe during the journey to Rhode Island in a moving container. With that being said, you can also hire the best movers in town!
Moving to a Studio Apartment
A studio apartment contains the basic amenities required for a small space. When considering the size of your possessions, there are a number of ways you can maximize your available space by storing items out of sight.
For example, under-bed storage offers a great solution for large pieces of furniture that won't fit in closets or drawers. If you have any shelving units, turn them on their side and store boxes or larger pieces on top.
What Types of Moving Company Services Should I Hire?
Before hiring a service, get a rough estimate and discuss details like your move date, moving tips, packing service, storage services, and the general moving process.
If you are looking for movers in Rhode Island, Providence, RI, consider Born to Move, your local movers specializing in residential and commercial moving (for a business owner) throughout the North Providence area and beyond. Our expert moving professionals will go above and beyond to ensure a smooth move.
What Type of Moving Services Do We Provide?
While some people will do the packing themselves, often, the movers will pack up everything for them. You also might need someone to help you clean your new place before you settle in.
The services offered by Born to Move include:
Full wrapping/disassembling furniture:
Unpacking/assembling furniture on delivery;
Covering additional charges (gas, tolls);
Transporting heavy items like pianos or even grandfather clocks;
Reassembling your belongings.
Ask about any specific needs that may arise, such as securing artworks and/or wall hangings (both large and small) from dust damage during the move process. Our team is always ready to answer all your questions and provide additional services if necessary. Do not forget that you can also get movers from Providence to Portland at Born to Move, as we do all directions.
Insurability and Estimating Damage with Long Distance Moving Companies
It's important that you are aware of what your moving company is responsible for. This is one area that many people tend to gloss over, thinking it will work out on the day of their move. It's an assumption that can lead to huge problems in terms of cost and coverage.
The first question we ask potential clients is 'What level of protection do you need? Another thing that can help customers decide which moving services they require is deciding how many trucks they will require. We have customized packages and rates depending on the amount of belongings you need to have delivered and any additional services you require.
Customer satisfaction is our number one priority. Our moving service is licensed by the US Department of Transportation and insured, meaning that your goods are safe with us. Moreover, we charge a flat rate upfront so you don't need to pay for gas or tolls later, even for a long-distance move.
Conclusion
At Born To Move, we have a long history of interstate moves, as well as local moving. When you're shifting permanently, it can be rather challenging, even when you're hiring a moving company. We offer great packages for moves within the same state, as well as for long-distance moving in various directions. Everyone will go through moving at some point in their life, and here at Born To Move, we want to make it as easy as possible!
Our hourly rates include all other charges:
Labor & Equipment
Floor Protection
Wrapped Furniture
Tolls
Taxes
No Additional Fees
Fuel Charge
Safe Delivery
Guaranteed Price
Movers from Portland Maine to Providence
Our Moving Company is fully licensed and insured!