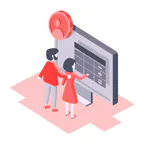 Online and On-site
Free Estimates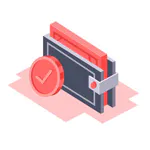 Affordable Rates
and Discounts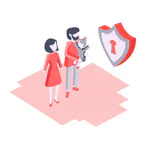 Fully Licensed
and Insured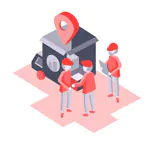 Professional Moving
Crew
Whether in Los Angeles, California or any other place, many believe that the basic moving service is all there is to the moving industry. We want you to know that there's so much more that our movers can offer you.
Although the actual moving service for your items is a huge part of what keeps businesses running, we understand that people may have different needs. One of these is having a safe storage facility in LA. So, should you ever need storage solutions, know that our moving and storage company in Los Angeles is more suited to respond to these needs.
Storage Service in Los Angeles, CA: Will It Benefit You?
If you want our movers to take all your items to your new place, you most likely won't need storage. However, certain circumstances may call for both moving and storage in Los Angeles, such as:
Your lease is ending, and your new place isn't ready for occupancy.
You're relocating to another country and want a safe place for item storage.
You're taking the opportunity of hiring movers to temporarily get rid of some of your belongings.
You need to take care of a major repair for your house, so you want our movers to transfer your belongings to a safer location.
You read about a natural disaster hitting your area, and you want to move your items where they won't be at risk of getting damaged.
You're going to be out of the apartment during your summer break and need a secure place to temporarily move your belongings into.
If you keep your belongings at even your most trusted friend's place, there's always a chance of environmental damage. So in any circumstance where you have to move your things somewhere that's not your home, our storage solutions are a great match.
Quality Moving and Storage Solutions in Los Angeles, CA, from Born to Move
Born to Move company is proud to offer its superior storage and moving services at an affordable cost. We are a fully licensed and insured company, trusted by 4,000 happy clients in Los Angeles as well as the rest of the country.
Each move is important to us. To improve your experience with our Los Angeles movers, we also offer facilities you can use for short- and long-term storage. See what makes us a trusted name in the moving industry.
Quality Storage Units and Facilities
With Born to Move, you're sure that you're always getting high-caliber moving services. For our storage facilities, we only use the latest technology in the moving industry.
As a moving company dedicated to furthering the utility of the moving industry, we don't just focus on training our movers. We also update our knowledge based on available scientific information as well as our growing experience with every move. That's how we know that the condition of most items is preserved best when the environment is dark, cool, clean, and dry.
Apart from providing top-notch physical security, each of our units is humidity and temperature-controlled. This means that no matter how harsh the weather may be outside, your belongings are safe from damage caused by heat, humidity, light, and moisture.
Moving Service Performed by Industry Experts
Our company is known for the excellent expert services that our movers deliver to our clientele. This is thanks to the strict LA moving process that involves:
Disassembling each piece of furniture;
Wrapping each disassembled piece in wrapping paper;
Loading all items in the truck in such a way as to minimize moving in transit;
Unloading everything and moving them into your house;
Unwrapping the disassembled pieces;
Reassembling all your furniture.
Our moving experts in Los Angeles can also give their professional advice if you need it. Feel free to ask them about anything related to your move.
Are you moving long-distance? No worries! Our movers are more than capable of delivering your things from Los Angeles to anywhere in the country.
Cost of Service at a Bargain Price
Los Angeles may have a high cost of living, but that doesn't mean our movers and our storage should be expensive. We strive to make our price competitive so you can access the moving services you need.
Like some DIY movers in California, you may only get a storage unit to use. However, if you want professional quality moving services from our Los Angeles movers, our team will move your things to or from the unit.
Either way, you're always going to get our best possible price. Should you get moving services as well, the rate charged already includes tolls, fuel charges, miles, movers' labor, and other miscellaneous fees.
Elite Movers at Work: What Happens When You Get Our Storage Services?
Moving to Los Angeles doesn't always involve point A to point B. Sometimes, you just need somewhere to safely keep your items. Our moving partners pick up your things from your location. Then, we go to your storage unit to unload and drop everything there.
We go both ways also. Therefore, once your new place is ready, we can also pick up your things from the unit and bring them to your Los Angeles location.
Moving and Storage Company in Los Angeles with Flexible Terms
Our goal is to customize our storage services to reflect your needs. That's why we offer flexible terms for Los Angeles movers who need to rent one from us.
Our company currently offers nightly and monthly rates to address both short- and long-term storage needs. If you want to propose an alternative arrangement, we're happy to hear you out. Let us reach a solution that would be fair to both our movers and to you.
Elite Storage Service to Keep Your Items Safe in Los Angeles? Born to Move Will Fulfill All Your Storage Needs
The climate in LA can be classified from mild to hot all year round. This makes your belongings more susceptible to heat-caused damage.
But whether it's for a day, a month, or a year, rest assured that your belongings will be in the same condition that you left them in. Meanwhile, our movers will make sure that relocating to or from our units goes well. This way, no damage will come to your belongings from the moment they leave your sight to when you move them back to your place.
So if you ever need our movers to move your personal effects and our storage units to house your belongings, we're here. Call (617) 903-2609 today.
Moving and Storage in Los Angeles CA
Our Moving Company is fully licensed and insured!