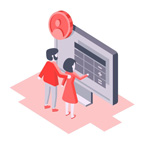 Online and On-site
Free Estimates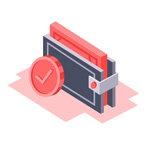 Affordable Rates
and Discounts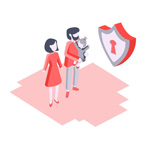 Fully Licensed
and Insured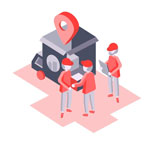 Professional Moving
Crew
Newport RI Movers
Nestled between the lush green forests of Aquidneck Island and the sparkling waters of Narragansett Bay, Newport, Rhode Island, is a coastal gem with a rich history and a thriving cultural scene. From its stunning mansions and historic harbor to its sandy beaches and vibrant downtown, Newport is a dream destination for many. But Newport is much more than just a summer vacation spot. As one of the oldest cities in the United States, Newport, RI, has a rich history, a diverse population, thriving arts, and a vibrant cultural scene.
If you're moving within or outside of this lovely city, you know it can be a herculean task and a logistical nightmare.
This justifies why it is essential to contract this out to a moving company that's well-loaded with movers who enjoy doing their jobs. Of course, it's just as important to trust them. And when it comes to moving to Newport, there's no better choice than the number one Newport RI moving company.
Moving Company in Newport RI
Throughout our history, Born to Move has become the go-to outfit for trustworthiness and satisfaction when it comes to local or long-distance moves. Our professional movers have helped many people and families move to and from Newport, RI, so we know what to do to make your move go as smoothly as possible.
Whether you're moving things within Newport or you're a seasoned local looking to make a change, we've got the resources and capable movers you need to make your move a success.
From packing and loading to transportation and setup in Newport, RI, our movers have you covered every step of the way. Because we care about customer satisfaction, our movers will go above and beyond to ensure your move goes well.
Here are some of the moving services we offer in Newport:
Local moving services
Furniture packaging and unpacking
Secure storage for valuable items
Office moving
Whatever your moving goals are in Newport, RI, our movers were born ready to facilitate them.
What sets us apart from the competition in Newport, you ask?
Well, allow us to share just a few of the many reasons why the Born to Move company stands out in the crowded moving industry:
We Are Fully Licensed and Insured
Worried about the safety of your valuable possessions while moving within or away from Newport, RI? Don't be. With our full licensing and insurance, you can trust that your items are in the best hands with our professional movers. We've been granted permission to operate by the FMCSA and hold a USDOT license, meaning we can easily transport your belongings from Newport, RI, to anywhere in the country. So, whether you're moving across town or the country, Born to Move movers have you covered.
We also sell insurance if you want additional assurance about your items during your move. The rates differ if you are moving within or outside the city, and they are available when you ask for a quote online or in person.
We Have Full-Service Movers
When it comes to moving, we know that the process can be overwhelming and stressful. That's why our movers are here to take the burden off your shoulders with our full-service approach.
Our team of experienced movers will assist you with everything, from packing and loading to transportation and setup in Newport, RI. The movers will ensure your belongings are handled carefully and arrive safely at your new location.
And when we arrive, our Newport movers will unpack and set everything up for you, so you can start feeling right at home as soon as possible. It doesn't matter if you want to pack a whole house out of a multi-story building; our movers are beyond capable of meeting those needs.
All of this sets us apart from other moving companies, which may only offer small moving services.
Our Company Doesn't Come Up with Extra Charges
When it comes to hiring a local moving company in Newport, RI, there's always a little bit of uncertainty and fear of the unknown, particularly when it comes to hidden costs and unexpected charges.
We understand this, and that's why Born to Move has a transparent pricing policy that puts your mind at ease, which our movers also comply with. You won't have to worry about incurring an additional cost when moving with us. Instead, you can trust that the quote you receive is the final price you'll pay. With Born to Move, you also enjoy up to 20% discounts on winter moves.
| | | |
| --- | --- | --- |
| Size of Move | Summer Rates | Winter Rates |
| Studio Apartment | $500-700 | $400-600 |
| 1-bedroom Apartment | $500-1000 | $500-800 |
| 2-bedroom Apartment | $1000-1800 | $800-1440 |
| 3-bedroom Apartment | $2500-5000 | $2000-4000 |
The Newport, RI, Long-Distance Move Kings
When it comes to long-distance moves, there are few companies as qualified as Born to Move. With years of experience in the moving business, we've built a reputation as a trusted and reliable interstate moving company for moving things in and out of Newport, RI.
Our team of expert Newport movers has handled thousands of hours of long-distance moves and knows exactly how to handle the logistical challenges that come with them. Whether you're moving a few blocks away or across the country, you can trust that your valuable possessions will be in the good hands of our movers.
Plus, with our movers' extensive experience, we can make the process as smooth and stress-free as possible for you.
Furniture Wrapping and Unwrapping at Affordable Prices
When it comes to moving within or out of Newport RI, proper protection of your belongings is key. At Born to Move, our movers go above and beyond to ensure that your items are properly wrapped and secured in Newport for the trip to their new home.
Our movers use only the highest quality materials, including padded blankets, bubble wrap for delicate items, straps, and other protective measures for larger items. When it's time to unpack, our team of Newport movers will carefully unwrap and reassemble your items so they are ready to use in your new space at a reasonable price. When you choose our company in Newport, you can rest assured that your possessions are safe in our movers' hands.
We should also mention that our additional services, like packing and unpacking, attract additional charges. You'll be able to select the one you want, and their prices will also appear in your quote.
Our Customer Service is Second to None
At Born to Move, customer satisfaction is our number one goal. Moving can be a stressful and overwhelming experience, which is why our team of hardworking movers is here to make Newport moving as smooth and worry-free as possible. Our movers have you covered if you need professional moving help packing, disassembling, wrapping, loading, or transporting your items in Newport, RI, and then unpacking and reassembling your items in your new home. But our services don't stop there. We're always available to answer any questions or address any concerns you may have throughout the moving process. We believe in being transparent and honest with our customers so you can feel confident and informed at every step. You can trust Born to Move's movers to help you move smoothly.
Get a quote today
Take the first step towards your Newport moving and contact Born to Move today! Our team of experienced movers is ready to assist you with every aspect of your move, from packing and wrapping to transporting and unloading. And because we value our customers above everything else, Born to Move is committed to making your lab move quick, easy, and stress-free.
Don't Wait; Get Your Moving Quote Now!
With our commitment to customer satisfaction and transparent prices, you can trust that our movers will make your move as smooth and stress-free as possible.
Newport RI Movers
Our Moving Company is fully licensed and insured!