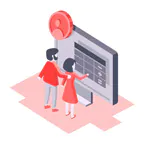 Online and On-site
Free Estimates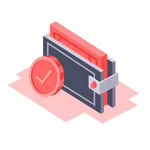 Affordable Rates
and Discounts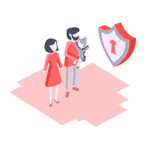 Fully Licensed
and Insured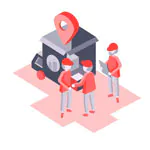 Professional Moving
Crew
We are all aware that moving from Chicago, IL to Northbrook can be a highly stressful experience. Because you have such a diverse range of responsibilities awaiting you, you should seek out as much assistance as you possibly can. Moving is a stressful experience that nobody looks forward to, which is why so many people relocating between Chicago, IL and Northbrook opt to employ our experienced Born to Move movers as a way to alleviate the stress. Relocating is a tough operation that requires a lot of preparation, including emptying out and packing up the entire house, locating storage for a short period of time, and arranging for interstate transportation. However, if you select movers from Chicago to Northbrook that are honest and trustworthy, you will be able to sit back and relax while they take care of every element of your relocation, delivering a stress-free moving experience. We will go over all of the various reasons why it is beneficial to hire expert movers from Chicago to Northbrook and, most importantly, how one should prepare for the arrival of a team of skilled moving coordinators.
Why hiring experienced Chicago to Northbrook moving company is worth considering
Some of the benefits of hiring a full-service relocation provider are:
Handling customer's personal belongings with extra care by skilled movers. Caution is advised since the employees of the experienced moving business have received extensive training to enable them to carry out their task in a very professional manner. The movers from Chicago to Northbrook handle all of your belongings with care to ensure that none of them are harmed in the process. In addition to this, movers make use of high-quality packaging materials in order to prevent any dents or scratches from occurring during loading, unloading, or while the shipment is in transit.
Providing a stress-free moving experience. Time, money, and effort are all saved since reputable and legitimate moving company operating between Chicago, IL and Northbrook offer the highest quality of their services at prices that are affordable to their customers. When it comes to our safe and insured relocation provider in Chicago, movers will ensure that your items are packed without taking up a significant amount of your time and that they are delivered to the destination in a secure manner. Because skilled movers will take care of everything, including packing, loading, unloading, unpacking, and rearranging the things at the new residence, you will not have to worry about any aspect of the move at all. The moving company in Chicago will be responsible for your important belongings from the very first step of the transfer process to the very last step. The movers from Northbrook to Chicago offer their very own transport to move your belongings in a manner that is certain to be risk-free and cost-effective.
Affordability. There are certain prejudices related to the cost and time spent when hiring a professional Northbrook to Chicago movers. Many think that hiring movers from a prominent relocation provider in Northbrook to handle your move is far more expensive rather than performing a DIY move. But according to our moving experience, it is actually more affordable to hire a team of professional and skilled movers from Northbrook to Chicago because you know exactly what you pay for. Rather than dealing with high price and unexpected expenses, hire proficient movers and relocation experts in Northbrook to maintain your migration.
Hiring a professional packing and moving company will assist to alleviate some of the stress and aggravation associated with relocating, so making the process more cost-efficient, manageable and pleasant. Whether you intend to move between Chicago, IL and Northbrook or any other location, whether you are relocating with business products or domestic goods, reputable and competent movers from Born To Move moving company will assist you in having a smooth and secure moving experience no matter where or what you plan to move.
Our hourly rates include all other charges:
Labor & Equipment
Floor Protection
Wrapped Furniture
Tolls
Taxes
No Additional Fees
Fuel Charge
Safe Delivery
Guaranteed Price
Northbrook Movers
Our Moving Company is fully licensed and insured!