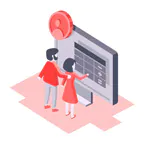 Online and On-site
Free Estimates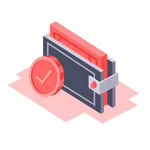 Affordable Rates
and Discounts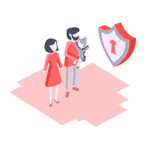 Fully Licensed
and Insured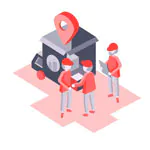 Professional Moving
Crew
One of the least enjoyable activities to contemplate, much less carry out, is moving between Chicago, IL and Oak Park. Weeks of planning and packing go into the move, which is also physically and mentally taxing and stressful. You have probably done it once, vowed to never do it again, and then done it once more a few years later.
Choosing whether to relocate yourself or hire movers from Chicago to Oak Park is the most important choice you will ever have to make. Both strategies can be effective, however doing it yourself will take a lot more time and thought. Your life will be significantly easier if you hire someone with a many-year experience in the field who has maintained any moving process multiple times before.
Moving from Chicago to Oak Park can be time-consuming and difficult. You have to spend a lot of time organizing and packing, so when the big day comes, you should employ skilled movers from reputable and renowned moving provider. Professional movers from Chicago to Oak Park will streamline your relocation procedure, ensure that moving day goes without a hitch, and free up your time so you may devote it to other pursuits.
At the risk of repeating the obvious, it makes more sense to hire professionals the more you have to relocate. Our Born to Move moving company has prepared a few tips on how you can choose the moving company according to your needs.
Things to consider when looking for a trustworthy and professional Chicago to Oak Park moving crew
Let's find out what the most crucial aspects of finding a reliable relocation provider are:
Customer care. By the standard of movers customer care department, you may gauge a moving company's dependability and effectiveness. You need to pick movers from Chicago to Oak Park you can trust because you are entrusting strangers with your most priceless items. Accessibility across a range of contact channels, such as emails, mobile phones, and in-person consultations, is one approach to assess a company's customer team effectiveness. Keep a close eye on how the customer support staff answers your inquiries.
Excellent reputation. You can rest easy knowing that your belongings will be protected if you hire movers with a solid reputation and positive customer feedback. To ensure that you are working with the right movers in Oak Park, it is necessary to check the complaint registers. Additionally, you can get a sense of it by reading Google comments that customers have left outlining their great or negative experiences.
Experience. Consider company's experience in the field. This is one of the top priorities to take into account before hiring a business. In addition, a long track record shows that the movers from Oak Park to Chicago you are considering hiring are knowledgeable and will take excellent care of your stuff. Ask about any particular experiences, such as moving in tall buildings or delivering heavy or sensitive objects. Additionally, look into whether Oak Park movers offer additional options related to relocation. For instance, it would be simple to receive both options in one location (Oak Park or Chicago, IL) if they offered storage facilities. It takes less time and labor on Oak Park to Chicago moving day if you move storage items in advance.
Thinking about the cost is also worth mentioning. Price and quality of movers' job must be contrasted while weighing options. Not all inexpensive alternatives give you the best results. Make sure not to base your decision on a company's cost alone generally, reputable businesses also charge fair prices. To prevent overbilling situations, it would also be preferable if you asked about any additional fees that might be applicable to your situation with moving from Oak Park to Chicago. It is also crucial to be aware of movers' cancellation costs and any applicable pricing-related restrictions.
Hire the best Chicago to Oak Park movers from Born To Move
Our respectable and affordable moving company is proud to represent a wide range of services performed by best professional movers from Oak Park to Chicago in the field. Having worked in the field for over seven years, our competent and skilled movers have maintained thousands of moves not only between Chicago, IL and Oak Park, but also between other destinations. No matter how difficult and time-taking your relocation is considered to be, our proficient experts will deliver the best services rapidly and efficiently.
Our hourly rates include all other charges:
Labor & Equipment
Floor Protection
Wrapped Furniture
Tolls
Taxes
No Additional Fees
Fuel Charge
Safe Delivery
Guaranteed Price
Oak Park Movers
Our Moving Company is fully licensed and insured!