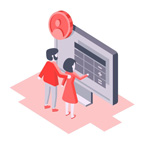 Online and On-site
Free Estimates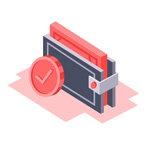 Affordable Rates
and Discounts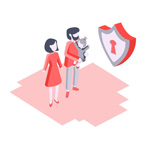 Fully Licensed
and Insured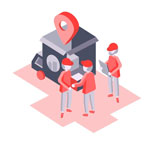 Professional Moving
Crew
We're all aware that the journey from Chicago to Orland Park is arduous at best. Since your next tasks span such a wide spectrum, it's important that you get as much support as you can. No one enjoys the price, hassle and inconvenience of moving, which is why so many residents in the Chicago area and Orland Park use our professional Born to Move movers from Chicago to Orland Park to help them out. Relocation is a challenging process that calls for a great deal of planning, including emptying and packing up the whole home, finding storage for a short amount of time, and organizing for interstate transportation. But if you hire reliable movers, you can relax and unwind while company's specialists handle all the details of your move. This article will discuss the many advantages of hiring professional movers to help with relocation from Chicago, IL to Orland Park, and more significantly, how to be ready for the coming of a team of expert movers from Chicago to Orland Park and coordinators.
What to do before our professional Chicago to Orland Park moving specialists arrive?
Moving requires a lot of planning and organization. When you are busy packing up your belongings and organizing your move, it can be easy to overlook the need to make preparations for the actual movers themselves. On the other hand, when the day of the move finally arrives, the full-service moving company will be prepared to get the show on the road. Make sure that you have everything ready for the movers from Orland Park to Chicago well in advance of the moving day so that you can get off to a good start with your cost-efficient relocation. Remembering important things like cash for tipping and kennels for your dogs should not be left until the very last minute. To make things as easy as possible for you, Chicago movers have outlined a few straightforward steps that you may take in advance of the big day to get ready for the arrival of moving experts from our full-service moving company:
Clean out your house. Organize your stuff and clear away the clutter in your house before your Orland Park movers arrive in order to make things easier on yourself. To spare yourself the time and energy necessary to pack your belongings and the money required to send them, consider selling or donating any goods that you will no longer use in your new location. Why would you move things you no longer need? Save space for more important items by getting rid of the old ones.
Make an inventory of everything. Make an exhaustive inventory of all the things you are going to move before you do it. It will come in extremely handy when you are arranging your things, and it will also act as confirmation of the contents of your home cargo in the event that something is lost or damaged during transit. It is a smart idea to make a list of the serial numbers of all of your electronic devices and home appliances, in addition to the brands and categories of each of these items, too.
Take measurements of the doors and have the furnishings ready. If you do not want it to be performed by professional and cost-efficient movers from Orland Park to Chicago, plan an acceptable escape path out of your house by taking measurements of the doors to see whether or not your larger furniture can fit through them, as well as determining whether or not there are any abrupt twists, steep staircases, or small corridors along the route. After you have determined the most efficient means of extracting your belongings, check to see that the route is free of hazards and is as risk-free as you can make it for Orland Park movers. You may even get deconstructed bulkier pieces of furniture that could be a problem (being sure to have preserved any disconnected bits and minor hardware elements with the item to which they belong) and wrapped them in blankets or plastic wrap for added protection. Even if you are not capable of doing the work yourself, you will at least be able to advise the movers as to which parts should be disassembled in advance and how to make it as easy as possible for them to remove them.
After having performed all the tasks in Chicago, you can sit and relax because the rest of the work, the hardest and most demanding part of it, will be performed by our well-trained and experienced Born to Move movers from Orland Park to Chicago. The financial and emotional burdens of Orland Park to Chicago, IL moving may be reduced, along with the physical and mental exhaustion, by engaging movers from a reputable moving company in Chicago, IL or Orland Park to help. No matter where you're headed or what you're taking with you, the professional movers at Born To Move moving company can make your cost-efficient move go as smoothly and safely as possible for a fair price.
Our hourly rates include all other charges:
Labor & Equipment
Floor Protection
Wrapped Furniture
Tolls
Taxes
No Additional Fees
Fuel Charge
Safe Delivery
Guaranteed Price
Orland Park Movers
Our Moving Company is fully licensed and insured!