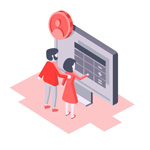 Online and On-site
Free Estimates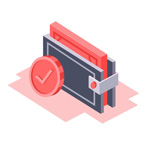 Affordable Rates
and Discounts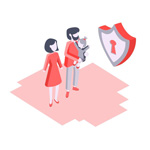 Fully Licensed
and Insured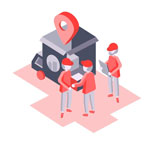 Professional Moving
Crew
Moving from one place to another might be inevitable for some people. They relocate for different reasons, such as jobs and family. Moving can be a lot of fun due to the excitement of exploring a new environment. However, it is also very stressful.
Fortunately, eliminating stress during moving is what we do. We are a moving company that makes your relocation experience pleasant, easy, and convenient. At the Born to Move company, we specialize both in local and interstate moving.
Are you tired of the hectic lifestyle in LA, and are you looking forward to relocating to Pasadena, a place rich in art and culture? Or maybe you just got a new job in Pasadena, and you are ready to leave LA? Whatever your reasons for relocating are, we are your best choice. We are a full-service moving company with vast experience in long-distance work that makes relocating a pleasure.
We have movers from Los Angeles to Pasadena and also movers from Pasadena to Los Angeles. Thus, we're entirely flexible.
What Our Movers Do
Whenever you want to leave LA and relocate to Pasadena, you should consider the Born to Move company as movers from Los Angeles to Pasadena and movers from Pasadena to Los Angeles. You can find reviews and feedback from our clients all over the internet.
Our services include:
All kinds of moving: residential, commercial, and intrastate
Packing and unpacking services
Pod, rental trucks, and container loading and unloading
Moving Process from Los Angeles to Pasadena
Our movers are prepared for any challenges they might face when moving long distances. Moreover, we are insured and licensed, so you do not have to worry about the loss of your belongings they are in good hands.
Moving from LA to Pasadena and moving from Pasadena to LA, we know all the routes. Our movers assure prompt delivery of your belongings in good condition.
With the Born to Move company, we will ensure that your relocation experience is pleasant. Apart from moving from LA to Pasadena or moving from Pasadena to LA and delivering your belongings, our processes also involve the following:
Disassembly of furniture
Wrapping of furniture
Loading the moving truck
Unloading the truck
Unwrapping furniture
Reassembling furniture
Loading and Unloading
Do you have delicate belongings in LA, and are you worried that they may get damaged? The Born to Move company has movers with expertise in loading and unloading belongings. They are specially trained to handle delicate items with care. Coupled with our insurance, you do not have to worry about loss or damage to your possessions.
Moving and Storage
The Born to Move company also has a great storage system. For long trips, our movers are responsible for storing furniture and other belongings to ensure they are delivered in good condition. Our movers provide both a long-term and temporary storage system as required for belongings during long trips.
The Born to Move company's warehouse is well-equipped with a contemporary security system and is in good condition, available for long-term storage of items, equipment, and belongings.
Our Movers' Rate for Relocation
The cost of our service for moving to Pasadena is highly affordable, and it varies based on the apartment or house and distance. It is based on the hourly rate price and the number of movers assigned to the job. For instance, two movers and a truck start from $140 per hour, three movers and a truck start from $190 per hour, and four movers and a truck start from $250 per hour.
The quoted price comes with a moving truck, blankets and floor protection, boxes, and insurance. It is important to note that we do not apply extra charges for gas, tolls, or miles. Also, we do not charge for packing supplies like tape and shrink wrap.
You can contact our team via email or telephone for a free quote request to move your belongings from LA to Pasadena.
Summary
Our movers are always available and at your service at any point in time. Hence, you do have to go through stress whenever you are moving to Pasadena. We offer great movers' services at an affordable cost structure and assure you of a seamless transition from LA to Pasadena. Book an appointment with us today!
Our hourly rates include all other charges:
Labor & Equipment
Floor Protection
Wrapped Furniture
Tolls
Taxes
No Additional Fees
Fuel Charge
Safe Delivery
Guaranteed Price
Pasadena Movers
Our Moving Company is fully licensed and insured!