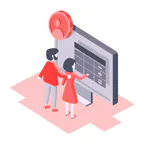 Online and On-site
Free Estimates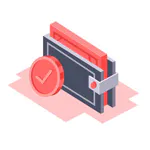 Affordable Rates
and Discounts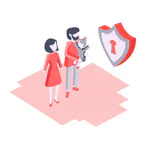 Fully Licensed
and Insured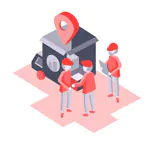 Professional Moving
Crew
Furniture Movers in Los Angeles from Born to Move
How do you start moving a piano? Any piece of furniture that's heavy or bulky will be more challenging for the movers. That's why so much furniture in Los Angeles, California, ends up in the streets for free. People try to move heavy items on their own, leading to issues like:
Aesthetics. Non-professional movers usually damage the piano and other furniture and end up with bumps and scratches.
Function. Delicate furniture, mini household devices, or large items like a piano are more susceptible to damage. The more moving parts an item has, the more things can go wrong with it.
Value Retention. Sometimes, the value lost due to damage is so great that it's not worth repairing the item anymore.
Unfortunately, all it will take is one mistake for these issues to manifest. Some DIY movers in Los Angeles believe that moving a piano or large furniture item is no different from taking out the trash. So, they just gather a few friends together to help.
But most non-experts are not aware of the intricacies involved here, nor do they have any specialized equipment. This is why you need experts. Not even every moving company is fit for this job. You need a business that employs movers who are highly experienced in dealing with sensitive furniture items like a piano.
That's where Born To Move comes in. With our best movers in your corner, you'll completely avoid any of the issues mentioned above. Read more to learn about furniture moving and how we can help.
Furniture Types Our Moving Team Can Deal With
Even though many of our bookings in Los Angeles, CA, involve a piano, we're also capable of handling anything that's big, bulky, and/or heavy. Just like how our movers expertly handle moving a piano, rest assured that our team will make sure that your item arrives at its location in its original condition. Here are our more popular furniture moving requests:
Piano
A piano may just about be the biggest moving challenge out there. Not only is it intricately constructed, but it's also very bulky and sensitive to damage. If you're a piano enthusiast, you know just how careful you need to be with a piano, even around the house.
This level of care must be quadrupled when moving. That's why you shouldn't experiment with a piano. After all, the potential loss of value will be so much greater than the cost of service.
Our piano movers in Los Angeles can keep your piano in pristine condition. We have specialized piano boards, blankets, straps, and other equipment to make sure it gets to its destination safely.
Pool Table
How about a quick game at the pool table after you finish moving? You don't have to worry about these not surviving the trip because our pool table movers in Los Angeles are here to help.
Whether you want your pool table in a small corner of your man cave or right on the rooftop, there's no challenge too great for our movers. We'll meticulously disassemble it, going through each tricky step, so you don't have to. But when completely taking it apart isn't possible, we're going to save you from the risk of breaking the table.
Couch
Depending on the type of couch that you have, this may also be part of a regular residential or commercial move. But like with a bulky and heavy piano, certain sizes, builds, and styles may not make this possible.
That's where our moving company comes in. Even if your couch doesn't fit through a relatively narrow walkway, we'll find ways to make it work. That way, you can have your couch at your new place without a single scratch!
Gym Equipment
LA and California residents may be known for their healthy lifestyles, but you don't have to carry fitness equipment on your own. Don't let its purpose deceive you. Even though you use it when you hit your home gym, it doesn't mean it can withstand anything.
All gym equipment is designated to help you exercise certain muscle groups. Just like how a piano needs every key to work to play beautiful music reliably, your gym paraphernalia may not function properly if even a single piece of it is broken. With us keeping your gym stuff in top condition, you can get to working out at your new place right away.
Hot Tub
With a piano, the main risk is losing something expensive. But without experienced movers to help you with moving a hot tub, the price can be your safety.
A hot tub is slippery when wet and incredibly fragile (yet weighty) all the time. Did you know that even when completely empty and disconnected, it weighs 500 pounds?
Good thing our piano movers in Los Angeles can also help here. From disconnecting the power to actual transportation, rest assured that the experts from our company are going to do everything right.
Refrigerator
Did you know that freon can get trapped in the valves of a refrigerator? And when this happens, the fridge will either malfunction or completely die on you. That's why we avoid any tilting while on the move.
If you have something smaller, you may be able to do this on your own. But with a side-by-side refrigerator that's part of your smart home, you'll need expert Los Angeles movers to the rescue. Experts from our company will study the make and model of your fridge to ensure we're doing everything humanly possible to keep it safe while moving.
Large Appliances
With our piano moving skills, we're confident that we can do just about anything. Any gigantic appliance that you may have is eligible for our Los Angeles furniture moving services as well.
Whether it's something small like a mini fridge or something big like a sofa, Born to Move will handle it all. The same goes for anything with intricate electronic wiring or with a mechanical structure like a piano. Just give us all the details, and we'll do the job.
Heavy Furniture Moving: Required Information
Our fully licensed and fully-insured company and our movers work with clients to ensure satisfaction. With heavy furniture like a piano, we'll ask you for more information such as:
Furniture Dimensions. This may include asking you to measure the item or even taking a picture of it. For example, a grand piano is bulkier than its upright counterpart. This may mean needing to bring a special tool we wouldn't have brought otherwise.
Doors, Stairs, and Walkways. The most common thing we ask here is the width and height (in the case of Los Angeles apartments). If the walkway is slippery, we'd appreciate a heads-up as well.
Weight. Larger piano models can weigh 1,400 pounds. In this case, we may need to deploy more movers to make sure we do the job right.
Depending on the furniture you want our movers to move, you may need to supply even more than what's written above. For example, we may ask for the exact model of your piano. Please know that the pricing will depend largely on these factors, whether you're moving long-distance or not.
Movers You Can Trust with Your Piano and Other Furniture: Born to Move
Trusted by piano owners moving to and residing in Los Angeles, our company prides itself on succeeding where others in the industry fail. Here's how we do it:
Moving Process, Customized and Personalized
For all our bookings, we employ a systematized process that involves furniture part disassembly and wrapping, loading and unloading, then unwrapping and reassembly. But we take special care of every larger item entrusted to us.
Transporting a grand piano in a mansion is a very different job from relocating an upright piano in a tiny Los Angeles apartment. That's why we get all the necessary details and plan the process for you before the move date.
Cost Affordability
Los Angeles may be a pricey place to live, but that doesn't mean transporting a large piano or couch should be. For local moves, we charge an hourly rate. For interstate moves, we charge a fixed rate. In all cases, our rate already includes gas, toll, miles, movers, and other fees.
As for your bulkier and higher-value items, we only charge extra based on the additional services used. For example, moving a piano is at least a four-person job, so an additional fee will apply there. The same goes if you need to use a crane or if there are flights of stairs.
Company Transparency
Moving a piano or other bulky items is a special service that our Los Angeles movers provide. We understand that you may be hesitant to pay extra for this service, but we strongly advise against going with companies that treat pricey items as just another thing to move.
As we have experience with transporting a piano or other furniture, we're confident that we can bring anything damage-free no matter how big or weighty it is.
Moving Locations Covered
Successfully moving a heavy item may be almost impossible, even if you're just moving one LA county over! This is especially true for some items of furniture (such as a piano) that are more susceptible to damage.
So, whether it's a piano, a fridge, gym fitness equipment, or any other furniture, Born to Move will get your furniture to or from any US location. By this, we mean:
Any of the states in the continental US
California
Any place within Los Angeles (including just moving to a different county)
And yes, this includes moving items within your own Los Angeles, CA, home! For example, even getting a piano from the first to the third floor takes skill. And piano owners who don't want to jeopardize the value of their investment know better than to do it on their own.
All we ask is that you give us all the details we request so we can provide you with the best cost estimate for moving.
Piano and Pool Table Movers in Los Angeles, CA? You've Got It with Our Professional Moving Experts
Whether it's a pool table, a piano, a sofa, or any other furniture, our Born to Move movers are up to the task. We'll use our six years of experience successfully moving every delicate piano entrusted to us.
If you're curious about the cost, reach out to a representative of our company. Get your price estimate by calling (617) 903-2609.
Piano moving in Los Angeles
Our Moving Company is fully licensed and insured!