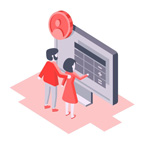 Online and On-site
Free Estimates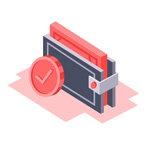 Affordable Rates
and Discounts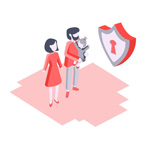 Fully Licensed
and Insured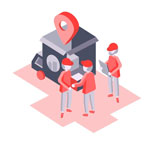 Professional Moving
Crew
Movers in Providence, Rhode Island(Ocean State)
Providence is among the quirkiest cities in the nation. Along with being the city that indulges all your foodie whims, Providence is like no other city because it has the warm hospitality of a small town with the sophistication and culture of a major metropolis. In the past 50 years, Providence has seen a remarkable metamorphosis, becoming home to a flourishing arts scene, different neighborhoods, excellent hotels, a world-famous dining scene, and countless exciting attractions. This rather modest city makes a huge impression.
Sound like somewhere you want to stay? Then why wait? Born to Move is here to get you and your home to Providence, Rhode Island. Whether you're moving across town, across RI, to the city, or away from it, professional movers from Born to Move will turn moving into a stress-free experience.
Full-time Movers in Providence
Our long-distance moving services are more manageable because we cater to each client's specific requirements. Our Providence, RI, movers will show up at your house with all the boxes and packing materials they'll need to safely transport your belongings when the time comes to get everything ready to go.
With great care, our movers will pack all your possessions into boxes, wrap each item individually, and load the moving truck. The Providence movers from Born to Move will not only handle the logistics of the move but will also disassemble bulky furniture to fit it through doorways and hallways. All your belongings in Providence will be properly packed into boxes and then transported there by our expert movers.
Born to Move moving company in Providence will help you unload the truck once it arrives at your new Providence home. They won't just dump the cartons outside but rather bring them inside and unload and unwrap them. It is helpful if you are there in Providence when our moving company in Providence, RI drops off your boxes. You can direct the movers inside by indicating where you'd like the boxes positioned.
In addition to moving your belongings, professional movers will also disassemble and reassemble your furniture for you, placing it in the rooms of your choice according to your directions.
Prices for Interstate and Local Moving Services in Providence Rhode Island
Unpacking, moving, and setting up your furniture at your new Providence home are all included in our movers' base rate, as are packing materials, tolls, fuel surcharges, and inquiries. Because we appreciate you as a customer, our Providence movers will respond to your moving questions and take care of the rest.
The cost of moving to or from Providence is based only on the total moving distance and the quantity and quality of items being transported. Any advice our movers provide is free of charge too! Our movers can provide you with high-tech help because we're a fully licensed and insured moving company.
This means our movers can relocate you anywhere in the country to and from Providence for all your residential and commercial needs. We also sell insurance for your belongings, and our movers may advise you to take a look at our premium service rates, as they may change based on the moving distance and the number of belongings. It's only fair that your crystal collection costs a bit more to transport than your easily replaceable toaster. Unless it's made of precious metals, in which case, it's best to let our movers know that before moving!
On the topic of prices, bear in mind that our moving services aren't always provided at a fixed rate. Based on moving demands, our movers have high and low moving seasons, and the latter will save cut your moving costs by 20%.
Company Services That Stand Out
Born to Move is a top moving company in New England. But we didn't achieve that overnight, nor without adding a few extra elements to the mix. So, which services do the company and its movers provide to make it stand out?
Professional Hoisting Service
Only qualified professional movers should attempt to lift heavy objects manually. This is why our movers need to know what kind of furniture and heavy equipment you have in advance so that we can give you an accurate estimate of the time needed to move it. If you have a large item that won't fit through the entrance, our movers can always use the windows or the balcony to enter and exit the building. It takes an average of three more movers to complete a residential move safely.
Our movers will use whatever means necessary!
Benefits of hiring a Local Moving Company
Other than what we've previously mentioned, Providence moving company will service you with:
A free cost estimate
Flexible Insurance options
Live GPS tracking
And for anything else you might need, just ask our Providence movers, and we will be more than answer any question that you might have by calling us.
Movers in Providence Rhode Island
Our Moving Company is fully licensed and insured!