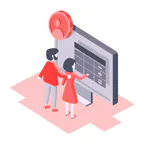 Online and On-site
Free Estimates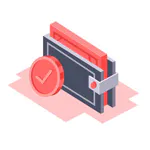 Affordable Rates
and Discounts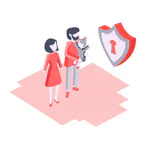 Fully Licensed
and Insured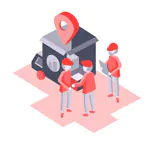 Professional Moving
Crew
About Providence
Providence is like no other city because it has the warm hospitality of a small town with the sophistication and culture of a major metropolis. In the past 50 years, Providence has seen a remarkable metamorphosis, becoming home to a flourishing arts scene, different neighborhoods, excellent hotels, a world-famous dining scene, and countless exciting attractions. This rather modest city makes a huge impression.
Sound like somewhere you want to stay? Then why wait? Born to Move is here to get you and your home to Providence, Rhode Island. Whether you're moving across town, across RI, to the city, or away from it, professional movers from Born to Move will turn moving into a stress-free experience.
How to Get a Precise Estimate from Providence Movers?
The moving process in Providence is simple. Once you submit the request on the website. You need to wait for the call from our manager. He will be calling you and providing you with an estimate for your move, but before that, you need to get the list of items. So we can see how many hours Born to Move will be working and approximately how much you will be paying.
All of the Moving estimates are +/-2 hours. It could go lower on the lower side on the bigger side.
If you provide us with a precise inventory and a precise walkway from a truck to the apartment, the stairs, and all of the information, we can give you an exact estimate within 30 minutes. It's pretty accurate, but we need to gather all of the information to give you that kinda estimate from the moving company in Providence. When we are done with inventory, you need to choose a date for your move and, of course, check our reviews online. If you like them or not, make sure your Providence moving company is fully insured and has the necessary US DOT license as Born To Move Providence movers.
A Moving Process

You don't have to worry about if something breaks during your relocation or sometimes Movers in Providence don't have a license, but this is not the case when you hiring and Born To Move. Providence Movers will protect your furniture with moving blankets. Movers will shrink wrap and tape your furniture for better protection because bigger items will be covered with the blankets, and we have to mount them with the tape in order not to damage the furniture.
Providence movers also bring commercial bin boxes to transport your miscellaneous stuff in an efficient way, so it will not take as much time as we carry those things by hand. Movers will drive to your new destination. It could be anywhere in Ocean State, or we could be out of state, depending on you. If your move is under 150 miles. It's considered a local move.
The state of Rhode Island is very small, so if you're moving within Rhode Island, it will be a local move. At the destination, Providence Morrisville starts unloading boxes. We will bring the furniture inside your house apartment, move, unpack it, and of course, assemble everything back how it was before.
Our guys always carry tools, so no matter what we need to disassemble, we will do this. We have also been working a lot, and our movers in Providence have been working for several years. We have all the necessary experience. That's why not all of the moving companies in Providence will do the same job. Keep in mind that Born To Move is a Providence to assist you with any moving job.
Hourly Rates for Providence Movers
Our professional moving service is considered affordable. Not all moving companies in Providence charge the same. But here is a breakdown of our hourly rates below:
For 2 movers and the truck, we charge $140 per hour.
3 movers in the truck will cost you $190 per hour.
For 4 moves Starting price will be $240 per hour, including the truck.
What's included in your rate?
Born to Move will tell you exactly what's included: loading, unloading, transportation disassembly, reassembly, tools, taxes all the fees. Packing materials are not included. That's the only thing that is not included in our moving service. You can also get your packing materials on your own. There's an additional $40-$50 charge for packing materials based on previous experience with one-bedroom apartment moving. If you have more than one bedroom price for moving supplies will increase based on your requirements. Feel free to give us a call at 401-655-1626. Get in touch with our manager regarding moving services in Providence. We will be able to provide your free estimate for your convenience.
Get in touch with us to get more details about our moving services!
Responsible Providence Movers
Our Moving Company is fully licensed and insured!