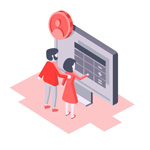 Online and On-site
Free Estimates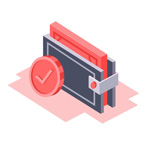 Affordable Rates
and Discounts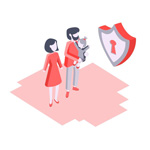 Fully Licensed
and Insured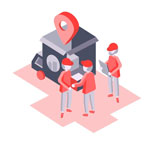 Professional Moving
Crew
Los Angeles and San Jose are both beautiful cities with a lot to offer residents. LA, the world's entertainment capital, is known for its iconic landmarks, diverse culture, and warm weather. San José, located in Silicon Valley's heart, is a thriving city with a vibrant culture and a robust economy.
One of the sweet things about living in LA is the abundance of cultural and recreational activities available. From exploring the Hollywood Walk of Fame and Griffith Observatory to enjoying the beach and hiking trails in the surrounding area, there is always something to do in LA.
Similarly, San José provides a wide range of entertainment options, such as touring the Tech Museum of Innovation or going to a concert at the SAP Center. The city is also close to the California coast, so residents can enjoy the sandy beaches and other outdoor activities.
Overall, both Los Angeles and San José are great places to call home, each with its own unique charm and opportunities for residents to explore. So, it's no surprise that one might want to move to either city.
Moving from LA to San José can be a daunting task, but with the help of reliable movers, it doesn't have to be. The Born to Move company is the perfect choice to help you transition smoothly and make the moving process as stress-free as possible.
As professional movers from Los Angeles to San José and movers from San José to Los Angeles, we have a reputation for providing excellent service and making our customers happy.
Our Services
If you're looking for movers that can provide a seamless and hassle-free moving experience, Born to Move is a perfect choice. Let our movers take the burden off your shoulders and give you the best moving experience possible.
Here are some of our offerings:
Home relocation between LA and San José
Moving high-value assets such as antiques and paintings
Machinery and equipment moving
Custom packing and packaging to ease up the moving process
Loading and unloading the truck
Furniture disassembling, wrapping, moving, unwrapping, and reassembling
We don't just do these at the Born to Move company. Instead, we spare no effort to guarantee a pleasant moving experience for our customers.
What Makes Our Movers the Best Choice?
If you're looking for movers that will go the extra mile to make your relocation a success, look no further! There are several reasons to choose us.
Our Movers are Fully Insured and Licensed
At Born to Move, we strive to earn your trust every step of the way. That's why, as licensed movers with USDOT and full insurance coverage, you can feel confident that your belongings will be handled safely and responsibly during the moving process.
Plus, with our excellent track record of customer satisfaction, you can trust that our movers will execute your move with the highest level of care and attention to detail. Choosing the Born to Move company for moving from San José to LA is choosing to experience the peace of mind that comes with movers that put your needs first.
We Stick to Price Agreements
At the Born to Move company, we prioritize transparency and honesty when it comes to pricing. That's why our movers won't spring any surprise cost on you while moving. We'll keep to the terms of our original contract and cover any extra charges, like tolls or extra miles driven because of delays or road closures.
Plus, our hourly price is straightforward and affordable, starting at $140/hr with no hidden costs. And if you need extra services like packing and unpacking (even for multi-story houses), our movers have you covered at an affordable price.
With our movers, you can trust that moving between San José and LA will be stress-free and budget friendly.
Our Movers Get It All Done Themselves
At the Born to Move company, we've been helping people with moving for years and have a team of experienced movers from San José to Los Angeles. Our movers have handled thousands of moving hours, so you know they will take good care of your belongings.
And we don't farm out any of the work from wrapping to unwrapping, our movers have you covered from start to finish. So, whether you're moving from San José to LA or moving from LA to San José, you can count on us to safely and efficiently get you and yours there.
Final Word
Ready to have a smooth relocation? Then you should check out Born to Move!
We have a team of highly skilled expert movers to facilitate swift and trouble-free moving between LA and San José for you.
Plus, with our competitive cost estimate starting at just $140/hour, you can trust that we'll work within your budget. Don't wait any longer to start your journey to your new home in LA or San José.
Give us a call at (617) 903-2609, or send an email to [email protected] to get the ball rolling. Our movers can't wait to make your move a success!
Our hourly rates include all other charges:
Labor & Equipment
Floor Protection
Wrapped Furniture
Tolls
Taxes
No Additional Fees
Fuel Charge
Safe Delivery
Guaranteed Price
San Jose Movers
Our Moving Company is fully licensed and insured!