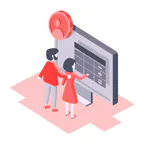 Online and On-site
Free Estimates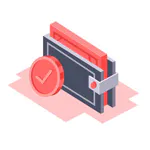 Affordable Rates
and Discounts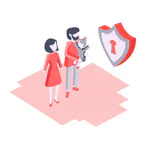 Fully Licensed
and Insured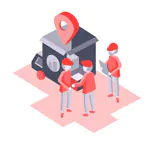 Professional Moving
Crew
Vermont Long Distance Movers
Vermont locals put more miles on their snowblowers than on their cars. And for a good reason! When you're living in mini-Canada with better maple syrup, one can expect those statistics. If you're moving to Vermont, there are a number of things for you to see, do, and enjoy. With great hiking trails, forests, skiing destinations, and majestic green mountains, Vermont is the perfect destination for everyone, including digital nomads and people with large families.
If you're moving out of state from Vermont, on the other hand, your local brewery is bound to miss a regular. Whichever direction life seems to be taking you, the one thing you can rely on for a hassle-free long-distance moving experience is our moving company.
Vermont Long Distance Movers
Whether you're coming to or going from Vermont, our company will prove to be the most reliable you will come across. Our extensive experience in this industry has helped us put together the top collection of services, which we will detail below.
Our Vermont long distance movers will arrive at the location to wrap all your belongings. Your fragile items will be wrapped more carefully than the others, but you can expect everything to be covered in bubble wrap. Once our movers unwrap everything, you can enjoy the pleasure of popping bubble wrap in the comfort of your newly unpacked home.
Our Vermont cross country movers will carry your belongings and load them onto the truck to go out of state. They will also unload your things from the truck before getting to unwrapping them.
The large pieces of furniture that won't fit through doorways will be disassembled by our long-distance movers and packed up in parts. Don't worry, though! They know better than to leave your couch in pieces! Our movers will reassemble everything once they reach your new home.
Already got an idea about how you want to set up your new place? Excellent! Born to Move long-distance movers will help you do just that! All you have to do is tell our movers where you want certain things kept and how, and they will take care of it after they unload, unwrap and assemble your furniture.
Tell us where you're going, local or interstate, and how much stuff you have with you to get an accurate and free cost estimate.
Relocation Expert Benefits
Take a look at the expert service benefits we include:
Company Licence and Insurance
Born to Move is a fully insured and licensed interstate, long-distance moving company. Since moving involves a lot of moving parts, pun intended, Born to Move also provides and sells insurance on your belongings.
You won't have to pay the same insurance rates as other long-distance movers charge. The premium rates are entirely based on your transit and storage requirements. In order to get the maximum coverage for your possessions, read up on the limitations of liability and get the best price.
Interstate Storage
Born to Move Vermont movers have access to prime, cutting-edge, climate-controlled storage boxes for your belongings. These boxes come in multiple sizes to fit your needs, and our long-distance movers will pack fragile items like convenience store muffins to keep them from damage.
Relocation with No Extra Charges
The long-distance moving costs quoted at the beginning are accurate, and you will not have to pay extra for fuel surcharge, cross-country pitstop lunches, or even tolls to or from Vermont.
Interstate Parking Permits
If your current or new Vermont home does not have enough parking space for a long-distance moving truck, a parking permit will come in handy. The alternate option will be to park in the nearest parking space available, and our long-distance movers will have to walk back and forth with your boxes.
This will only waste our movers' time and yours, so our Vermont interstate movers, upon your approval, will get a parking permit and complete their job swiftly. You could get a parking permit yourself, but our movers are experienced and won't walk around in confused circles trying to get the right form. Note that this will come with an additional charge as we pay the tariff to the city in Vermont.
Long-Distance Moving: Experience with Pianos
Piano moving is no small feat, and it requires specific tools and a lot of experience from the movers. Our company movers have had experience moving pianos for over six years and are considered the best in the country. Let our long-distance movers know beforehand, so we bring the right equipment, like loading ramps and extra padding, to keep your piano safe during the long-distance relocation.
Moving Live GPS Tracking
In this day and age, we can all keep an eye on how long the delivery person takes to bring pizza. Out-of-state tracking systems come in handy to reduce anxiety and possibly even help lost interstate moving truck drivers navigate out of tricky Vermont roads.
Cross Country Moving
Vermont is a small part of a very large country. Your needs might make you cross country all the way to distant California or Nevada. Luckily, Born to Move interstate movers can take you there and back again while also keeping your specific interests in mind.
Long-Distance Residential Move
A residential interstate move involves setting up your home elsewhere and will be harder on you if you're moving out of state with a family. However, by making the long-distance relocation process easy, we alleviate some of that stress. We are fully licensed and insured to handle cross country moves.
Our Vermont interstate movers will pack, move, unpack, and arrange everything.
Long Distance Commercial Move
A commercial interstate move is where a workforce shifts offices and cross-country commercial moves are extremely demanding. Offices may have specialist equipment that is fragile and needs special care and attention during long-distance moves. Our interstate moving company has handled many commercial clients and has consistently delivered quality services.
Our Vermont out-of-state movers are experienced and trained to deal with every facet of commercial relocation.
Moving Pricing Policy
There are four distinct seasons in Vermont: almost winter, winter, still winter, and road construction. So, it's better to plan your interstate move when the conditions are manageable. Of course, this isn't always possible, but it doesn't hurt to try and move in or out of state during low season when the hourly rates are slashed by 20%.
To be specific, the high season for cross-country moving with our movers is between the end of April and September. From mid-September to the end of May, you will pay lower prices.
For instance:
Moving a studio apartment long distance during summer will cost between $300-$500, while the winter rates are $240-$400
Moving a two-bedroom apartment long distance will cost you $1000-$1800 in the summer and $800-$1440 during winter.
This is an average estimate; please call or go online to get an accurate price quotation based on your distance of moving to or from Vermont and the number of personal belongings you've hoarded over the years.
Conclusion
Whether it is moving out of state or going to Vermont, our company will get you wherever you need to be. Our long-distance and interstate services have been perfected over decades in the industry and have provided satisfaction to hundreds of customers.
If you are looking for a safe and secure long-distance moving company in Vermont that values the needs of the customer above all, then pick up the phone and call us to get a free quote today! Our movers will give you the best fresh start possible in your new location! It's our guarantee!
Our hourly rates include all other charges:
Labor & Equipment
Floor Protection
Wrapped Furniture
Tolls
Taxes
No Additional Fees
Fuel Charge
Safe Delivery
Guaranteed Price
Vermont long-distance movers
Our Moving Company is fully licensed and insured!