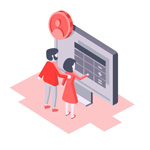 Online and On-site
Free Estimates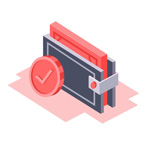 Affordable Rates
and Discounts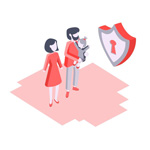 Fully Licensed
and Insured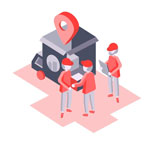 Professional Moving
Crew
It can be a little overwhelming to hire movers from Chicago to Wheaton. Where do you even begin when hiring movers when there are so many Chicago to Wheaton moving firms to select from? Simply by understanding what we need to know before we sign on the dotted line, we have simplified the work of hiring movers from Chicago to Wheaton over the course of our numerous moves, including some extremely horrible experiences mixed with generally positive ones.
What to consider before hiring Chicago to Wheaton movers
Make sure you know what kind of relocation you will be making before you start looking for reliable movers. The kind of moving company you should employ will depend on the sort of move. Understanding the distinction between an intrastate and interstate migration, as well as how far you will be traveling, will help you narrow down the kind of mover you will need and their cost.
It is a good idea to interview at least ten movers serving Chicago to Wheaton direction by looking into their histories, being aware of the warning signals of a shady mover, and being fully aware of the specifics of your move. Will you be doing your own packing? Which estimate type is ideal for your move? Those things are of the highest importance when considering hiring cost-efficient relocation provider to handle your move between Chicago, IL and Wheaton.
Our reliable and experienced moving company has the honor to introduce a wide selection of transportation options that will cover the needs even of those the most demanding customers. Our relocation coordinators will maintain your Chicago to Wheaton move on a professional level by developing personalized relocation plan that involves all your requirements, cost and wishes.
What do our Born to Move movers offer when maintaining a move?
After the movers from Wheaton to Chicago going both directions deliver your boxes, you might expect that you will be on your own. You may be surprised to learn that a lot of moving providers offer extra moving alternatives that make the transfer process simpler. Hire our expert movers from Wheaton to Chicago to handle your tasks quickly on the big moving day rather than messing with organizing and time-consuming procedures.
You can rely on our skilled movers to handle every element of your move from Wheaton to Chicago because they are trained and experienced professionals. The best moving firms provide extra services that will speed up and ease your move. Make sure to check out the full list of the things with our movers to see whether they offer worthwhile extra options that reduce the price and stress of your move. As of today, our Born to Move moving company coordinators and specialists offers the following list of relocation options:
Packing & Unpacking. Taking the time to carefully wrap and arrange your fragile belongings in boxes might be mind-boggling. Hiring renowned moving company to assist you with packing and unpacking your belongings will help you move faster. Hire our expert movers to pack your items instead of doing it yourself to lower the possibility of damage while transporting from Chicago, IL to Wheaton.
Furniture assembly. Without assistance from a professional, disassembling and reassembling your furniture can be very challenging. If you attempt to fuss with challenging assembly jobs, you run the risk of simply destroying or damaging your possessions. Your huge furniture may be moved to your new house safely by our Chicago, IL to Wheaton movers who are skilled at disassembling it.
Storage facilities. You might need to use a storage facility for your possessions for a number of different reasons. Move providers may assist you in packing up your possessions and putting them in climate-controlled storage facilities, whether you are awaiting the closing on a house or your new location is too small. Select our moving company in Wheaton that offers a secure facility to keep your belongings safe.
When you can employ a moving company for additional alternatives that will help you move securely, do not take the chance of ruining your priceless items. Moving involves a number of time-consuming procedures, including packing, assembling, and hoisting. Find a moving company that provides these beneficial services for a fair price if you want to move less stressfully. Allow our Chicago, IL to Wheaton movers to do the laborious work so you can settle down and start relaxing.
Our hourly rates include all other charges:
Labor & Equipment
Floor Protection
Wrapped Furniture
Tolls
Taxes
No Additional Fees
Fuel Charge
Safe Delivery
Guaranteed Price
Wheaton Movers
Our Moving Company is fully licensed and insured!