| Size of the move | flat price range |
| --- | --- |
| studio | $9,000 - $12,000 |
| small 1 bedroom | $10,000 - $11,000 |
| large 1 bedroom | $10,000 - $11,000 |
| small 2 bedroom | $10,000 - $11,000 |
| large 2 bedroom | $10,000 - $11,000 |
| 3 bedroom apt | $11,000 - $15,000 |
| 2 bedroom townhouse/house | $11,000 - $15,000 |
| 3 bedroom townhouse/house | $11,000 - $16,000 |
| 4 bedroom townhouse/house | $12,000 - $17,000 |
| 5+ bedroom townhouse/house | starting from $14,000 |
delivery time range
3-4 days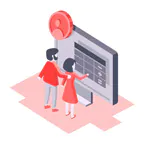 Online and On-site
Free Estimates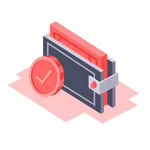 Affordable Rates
and Discounts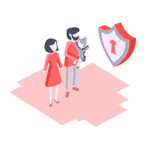 Fully Licensed
and Insured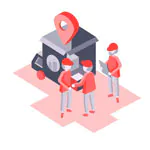 Professional Moving
Crew
Movers from Los Angeles to New Orleans
Are you moving to New Orleans? Even Matt Damon has left Los Angeles behind, so you're in good company! No matter what you need, Born to Move will help you get to New Orleans.
Company Services and How to Get Them
Born to Move offers fast and reliable moving services from Los Angeles to New Orleans. When it comes to long-distance relocations, we have you covered. Professional movers from Los Angeles to New Orleans come with all the equipment they need. Every single one of our movers is highly motivated and takes their job very seriously.
If you need your items delivered from Los Angeles (LA) to New Orleans, our movers from Los Angeles to New Orleans offer quick deliveries at an affordable cost. Here's how you can book our services yourself:
Call us and give us the details of your move: the date, the kind of stuff you'll be moving, etc.;
We will provide you with an estimate;
To book the date, you will have to make a deposit.
Moving with Us from Los Angeles to New Orleans
We're among the best movers in the business, and we can help you move in as little as two or three days from Los Angeles to New Orleans or anywhere else in the state of Louisiana. If New Orleans is where you want to start your new life, we can help you get there.
Now before you look at all the packing that needs to be done and lose the will to move, let us tell you why moving is not an issue:
Firstly, all of your belongings, including antiques, fragile furniture, and electronics from Los Angeles, will be packed securely in climate-controlled boxes. You won't need to go out and buy boxes and packing materials because our moving company already has everything you'll need. Our experts will get to work right away and finish the job properly;
We also help with both disassembling and reassembling furniture. Our movers will load the truck with care, unload your belongings and place them in their proper rooms in your new residence. There, we will reassemble everything and set it all up just as you like;
When we're done, our staff will help you clean up the space and rearrange the furnishings. Our movers will dispose of any moving materials, including boxes, tape, and packages, at no additional cost to you;
On top of all this, we don't charge extra for gas or road tolls. All the miles are on us.
We value your time very highly and do our best to keep things going as quickly as possible. If you want to avoid the bad mood and stress of packing everything up on your own and then having to scramble to find people who can assist you move everything to New Orleans from Los Angeles, you should give us the task.
Cost of Storage? Worth the Price
Born to Move has partnerships with the top storage providers in the country, which is why we always recommend them for long-haul moves. For a move that takes a few days, storage is an absolute necessity. Knowing that all your beloved belongings are safe and sound, tucked in, and properly taken care of will give you a sense of peace.
Why do you need this? Well, consider delays on the road from Los Angeles caused by inclement weather, traffic, or technical difficulties. In such a situation, instead of having your belongings baking in the sun or dissolving in the rain, it would be best to put them in storage. Be it our movers in New Orleans to LA or our movers anywhere else, we offer temperature-controlled and weatherproof storage facilities all over the country, so if you need it, we've got it.
Yes, storage is always a little pricey. But our movers assure you that it is worth it. You would not want granny's old dresser getting ruined on the way from Los Angeles. Start your new life in New Orleans with the things that matter intact.
A Moving Company That Works Interstate
It can be challenging to relocate from one state to another if you've never done it before. For this reason, if you're moving to or from a nearby state, like New Jersey, Connecticut, Washington, or Las Vegas, our interstate movers can help. Or, if you're moving back, call movers from New Orleans to Los Angeles.
Rest confident that the movers we send to you will be familiar with the routes to your new home, whether it is in a bustling city or a small town. The key is to build on our experience as we learn more about long-distance moving. Our movers have plied the roads between the two cities many times. They know all the stops and sights you might want to see along the road. You're on the road anyway, so why not have fun with it?
And even in New Orleans itself, our movers know where everything is. Depending on where you're moving to, they'll be able to point out the closest grocery store, the cheapest pizza place, and whatever else you might need.
Moving Tips and Tricks for the Road
We fully support you in leaving Los Angeles behind. New Orleans is better than being on fire all year. However, if this is your first long-distance move, then there are a few things you need to do to prepare for moving.
This is because moving across state lines is a major undertaking, no matter how exciting the prospect of a new beginning may be. There are many things to pay attention to:
Constructing a relocation strategy from Los Angeles that is adaptable to your busy schedule;
Purchasing moving supplies for a long-distance move;
Reserving a parking spot for the moving vehicle, you'll be using for the long haul;
Adjusting your itinerary as necessary to account for deviations in your travel with movers from New Orleans to Los Angeles or otherwise, for weather, and so on;
Mastering the art of moving, packing, and wrapping;
Having enough movers to get the job done well and on time is essential;
Doesn't it make sense to hire a professional long-distance moving company in New Orleans, given all the other commitments you already have? If you hire highly regarded movers to assist you, you can rest assured that the task will be completed successfully for a reasonable price.
Now that you have the best firm on your side, you can officially stop hyperventilating.
Moving Long-Distance Is Difficult
You're moving, leaving friends, colleagues, and even family behind in Los Angeles to start a new life in New Orleans. We understand what that's like, and so we offer the best services you can ask for to make it as easy for you as we can.
Trusting a fully licensed and insured business like our moving company with your valuables is the key. In fact, our movers will lay out our moving expectations for you before you even choose us to do your relocation to or from New Orleans. Our priority is speedy delivery to wherever you might be moving to.
For our most common long-distance moving destinations, we have already established a predetermined number of days. With Born to Move moving on your side, there is no mountain our movers can't cross!
Our hourly rates include all other charges:
Labor & Equipment
Floor Protection
Wrapped Furniture
Tolls
Taxes
No Additional Fees
Fuel Charge
Safe Delivery
Guaranteed Price
Movers from Los Angeles to New Orleans LA
Our Moving Company is fully licensed and insured!