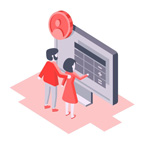 Online and On-site
Free Estimates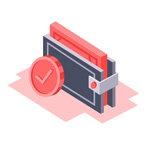 Affordable Rates
and Discounts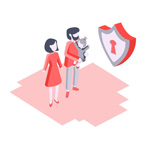 Fully Licensed
and Insured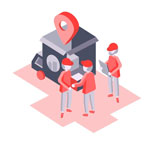 Professional Moving
Crew
Moving can be one of the most stressful endeavors we face in our lifetime. With so much to consider, it can be difficult to know where to start when the process of moving actually begins.
Here at Born to Move, we exist to make your relocation an easier and more pleasant experience. As a moving company, we don't like to "box ourselves in" with restrictive services. From homeowners to business owners alike, we will aid in short or long-distance moves to get you and your belongings to your new home or commercial space.
We are based in Boston, Massachusetts; however, we cater nationwide. So, whether you need movers from Los Angeles to Phoenix or movers from Phoenix to Los Angeles, we would love to help get you moving!
Moving – It's What We Do
At Born to Move we aim to go above and beyond for our moving customers. Our company extends further than simply moving your property from Los Angeles (CA) to Phoenix (AZ) or Phoenix to Los Angeles. As part of your moving experience with us, we include packing, storage, and hoisting services.
Packing
For movers, packing is perhaps the most tedious task one must oversee when moving. Not only does it require a huge amount of time and energy, but it can also be a hazardous activity, particularly with larger and heavier pieces of furniture. We know just how overwhelming packing can be. From the largest of wardrobes down to the smallest, most prized fragile belongings, we at Born to Move value your custom and property.
Our moving team will arrive fully equipped with quality packing materials to ensure the safety of your items in transit. The plethora of training and experience our employees have will see that items be disassembled when appropriate and carefully wrapped for loading on the moving truck. Movers can also expect our professional team to unwrap and assemble furniture when they arrive in Los Angeles or Phoenix at your destination.
Storage
Moving from Los Angeles to Phoenix is a considerable distance. Keeping our customers' interests in mind, we realize that you may require multiple trips back and forth to accommodate the number of items you wish to move. For this reason, we also offer movers a storage service.
We own storage space to suit your needs. We can provide space for the belongings from anything from a small studio up to a more substantial three-bedroom house, and all our options are competitively priced. This service is available to all our customers regardless of the distance they are moving.
Born to Move's storage options are here for you whether you require them overnight or for a longer period. In addition, movers can relax with the knowledge that our storage is secure. We have an advanced security system and temperature and humidity regulators to ensure that heat or moisture damage is not a possibility.
Below are the fixed monthly charges for your requirements:
| | |
| --- | --- |
| Storage size | Price per month |
| One Room or Less | $150 |
| Studio | $180 |
| One Bedroom | $250 |
| Two Bedroom | $350 |
| Three Bedroom | $450 |
Hoisting
Lastly, for an additional cost of thirty dollars, we can hoist belongings that are too large to be taken into or out of your home or commercial space. If we discover upon arrival in Los Angeles or Phoenix that some items could be at risk of damage or physically cannot be maneuvered through a doorway or up a staircase, we will be able to hoist them over a balcony or through a window. Similarly to the disassembly of furniture, our skilled and trained moving teams can also remove constrictive window framing to improve accessibility. Likewise, any windows removed will be skillfully reinstalled before completing the service.
Relocation with Born to Move – Additional Benefits
Movers from Phoenix to Los Angeles or movers from Los Angeles to Phoenix can take advantage of the additional perks that come with hiring Born to Move.
We are a fully insured and licensed company, meaning in the extreme unlikelihood that something untoward happens to your belongings outside our control, you are in good hands. Upon request, we also provide a Certificate of Insurance for your reassurance.
We are aware that constantly being on the road comes with its risks, so we only hire the very best drivers trained to deal with hazardous conditions. In addition, Born to Move hire the most knowledgeable, experienced, and professional mechanics. Our moving company understands that there is much more to simply packing your cargo into any old truck. Driving to Phoenix or Los Angeles, or anywhere else, and continually being on the road will take its toll on any vehicle. This is why our fleet is regularly checked, not only for the safety of our drivers but also for the integrity of your belongings. Frequent maintenance is carried out to reduce all road risks and build efficiency to ensure we greet you at your destination when moving from Los Angeles to Phoenix.
Similarly to our storage spaces, our removal truck fleet comes in many sizes for you to choose from. Selecting the appropriate truck for the journey between Los Angeles and Phoenix should not be overlooked. We, as a company, will assess what size of the truck is required to transport your items. Movers often choose or are given an inappropriately-sized vehicle which can lead to disastrous consequences in transit. If the moving truck is too small, it increases the chances of damaged belongings, with boxes being forcefully placed. Alternatively, if the moving truck is too large, then movers run the risk of boxes moving during transit and toppling, resulting in damage. No matter how much space movers need on the way to Phoenix or Los Angeles, Born to Move has the right moving truck for you.
Cost and Pricing of Moving
A big concern for movers is the additional cost to an already expensive moving venture. Born to Move has prices to rival any moving company with no hidden fees or charges.
Movers can expect the following to be included in the overall cost; one moving vehicle, packing materials (excluding boxes), floor protection, fuel, labor, taxes, and possible toll charges en route to Phoenix or Los Angeles.
Two movers and a truck – from $110;
Three movers and a truck – from $150;
Four movers and a truck – from $180.
Movers Choose Born to Move
Whether you are swapping the Golden State's Los Angeles for the Copper State's Phoenix, or Phoenix for Los Angeles, movers should look no further than Born to Move.
Movers searching for a moving company that will not only bring their belongings to Phoenix or from Phoenix but also offers second-to-none service will be delighted with our transparent and competitive prices. Professional employees handle your belongings with extra care, are fully insured, have well-maintained vehicles, and provide all-inclusive services eradicating all concerns for avoidable mishaps.
You and your property deserve the absolute best, so what are you waiting for? Get your free online quote today!
Our hourly rates include all other charges:
Labor & Equipment
Floor Protection
Wrapped Furniture
Tolls
Taxes
No Additional Fees
Fuel Charge
Safe Delivery
Guaranteed Price
Movers from Los Angeles to Phoenix
Our Moving Company is fully licensed and insured!