| Size of the move | flat price range |
| --- | --- |
| studio | $5,000 - $5,500 |
| small 1 bedroom | $5,000 - $6,000 |
| large 1 bedroom | $5,000 - $6,000 |
| small 2 bedroom | $5,500 - $6,500 |
| large 2 bedroom | $5,500 - $6,500 |
| 3 bedroom apt | $6,000 - $7,000 |
| 2 bedroom townhouse/house | $6,000 - $7,000 |
| 3 bedroom townhouse/house | $6,000 - $7,500 |
| 4 bedroom townhouse/house | $6,500 - $8,500 |
| 5+ bedroom townhouse/house | starting from $7,500 |
delivery time range
2-3 days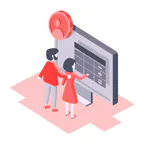 Online and On-site
Free Estimates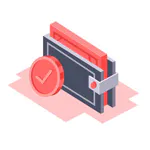 Affordable Rates
and Discounts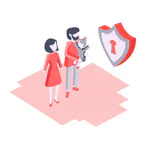 Fully Licensed
and Insured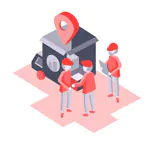 Professional Moving
Crew
If you're moving from LA to South Dakota without hiring professionals, you could be in for a rough time when it comes to loading heavy furniture and boxes onto moving trucks. We hope that your transfer goes well so that you and your loved ones may concentrate on getting settled in your new home. If you need professional movers anywhere from Los Angeles to South Dakota, go no farther than Born to Move. Countless customers have benefited from our company's comprehensive suite of moving options. We help with relocations of all sizes, from the local to the global, from the corporate to the domestic. The movers on our team have decades of combined expertise, so we know what we're doing. We've helped tens of thousands of people with their relocation requirements across the country, from Alaska to Florida and everywhere in between.
Instead of attempting to handle it all by yourself while moving from LA to South Dakota, why not hire professionals?
Moving from Los Angeles to South Dakota with nothing more than a suitcase should be easy. However, if you're like the vast majority of people, you have a ton of high-valued appliances, furniture, and the like that you can't just toss in the trash. Movers from Los Angeles to South Dakota are needed at this time. The following are some of the benefits of choosing our regional moving service:
You should make the most of the wiggle room a last-minute moving project provides. Moving to South Dakota or another neighborhood may become necessary unexpectedly. Our movers from Los Angeles to South Dakota are open and willing to take on more work, especially when it is not peak season. And what's even better? There won't be any more money needed. We are happy to help in any manner we can. Our movers only ask that you plan ahead of time if you want the same quality of service as our early-bird customers.
Stay away from the terrible traffic in Los Angeles. After a hard day at the office, the last thing you need is to get stuck in traffic on the way home to Los Angeles. Even people who have never lived in the city are aware of the city's horrible traffic. Do you want to be in a truck during a storm now that you know what it's like? Allow our South Dakota movers to take care of everything while you kick back and take it easy. You're welcome to wait with us till the rush hours have passed.
Use the trustworthiness of our moving company. Even while taking every precaution, things may go awry. Would you prefer DIY the repair of costly machinery than take it to a pro? Our movers from South Dakota to Los Angeles have been educated to work as efficiently and effectively as any professional in the business. We'll take care of every last detail, so you won't have to worry about anything while you transfer to or from South Dakota.
Furthermore, our Los Angeles to South Dakota movers have years of expertise, are fully insured, and have a perfect safety record. You may have faith in our movers to make your interstate transfer as simple and secure as possible since we are fully licensed, qualified, and insured and adhere to all state and federal moving requirements.
Have our Los Angeles to South Dakota movers take care of everything from packing to moving your belongings
The most crucial part of the job is moving your home items from Los Angeles to South Dakota, but it's not the only one. Our movers may also assist you with packing and storing your items. Learn about the potential advantages of using our fully insured moving company.
Packaging and logistics
Don't have much time to get ready for your future moving to South Dakota? Try not to put things off until the last minute. Why don't you just relax and let our expert movers do the packing for you? Some clients, while having infinite means, lack the knowledge to complete the project successfully. How much, for example, can you stack two of your smaller boxes on top of one another? Professional movers from Born to Move will work hard to minimize damage to your items during transit and make the most of the available loading space. If you need packing materials, please let us know ahead of time. We will have them delivered to you on the day of our transfer.
Simple packing, transporting, and storage
Is it true that you haven't been able to transfer into your South Dakota apartment just yet? To save the hassle, you may hire our expert movers to pack up your belongings and transport them to a storage unit. Because they control the temperature and humidity, your valuables will be safe even in the harshest of climates. The safety of your possessions is our top priority, which is why we constructed our modern storage facilities with that in mind. If you're interested, our moving company, Born to Move, has several price alternatives, such as nightly and monthly fees.
Company relocation
We're up to the challenge of relocating your Los Angeles or South Dakota office, no matter how hard it may be. We understand that you need to maximize the usage of your office space due to the high rent. As far as possible, our movers will ensure that your company continues to function smoothly throughout the transfer. You may return to work in the morning after moving critical items and setting up the interior of your new Los Angeles or South Dakota office during off-hours.
Household moving services
Are you trapped indoors without a way to get off the sofa? Household movers from Los Angeles to South Dakota, we have the right equipment and experience to transport your piano safely. We promise the same careful handling of your other major furniture items. Professional packers and loaders from Born to Move will help you relocate by carefully wrapping and boxing all of your stuff. Moving from Los Angeles to South Dakota might be difficult without the proper assistance.
Cost-effective Los Angeles to South Dakota relocation options
Rent in Los Angeles may be exorbitant, but moving to South Dakota will be much more affordable. To those in need of relocation assistance in the Treasure State, movers should not be viewed as an extravagance. It's common practice for moving firms to charge by the hour. Because of this, it's more likely that items may be broken throughout the moving process since movers will either go too slowly or too quickly. When it comes to moving, Born to Move, a packing, and the moving price has always been committed to being affordable.
Thanks to our price guarantee, you can rest easy knowing that your transfer to South Dakota will not result in any unanticipated expenses. Our one-time fixed charge covers unlimited mileage, tolls, and gas. Get a no-obligation estimate or schedule an appointment by calling us now. Or, if you prefer, you can use the form on this page to have one of our friendly movers get in touch with you.
Our hourly rates include all other charges:
Labor & Equipment
Floor Protection
Wrapped Furniture
Tolls
Taxes
No Additional Fees
Fuel Charge
Safe Delivery
Guaranteed Price
Movers from Los Angeles to South Dakota
Our Moving Company is fully licensed and insured!