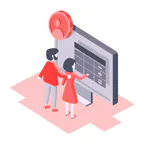 Online and On-site
Free Estimates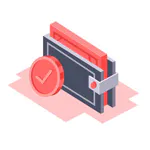 Affordable Rates
and Discounts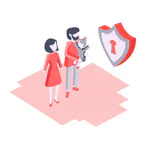 Fully Licensed
and Insured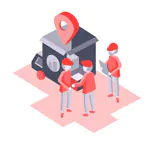 Professional Moving
Crew
Moving to Vermont is hardly ever a mistake. With clean air, mountains, and lakes, it is a great place to settle down in. However, if you plan on getting there securely from New Haven, you will have to hire professional movers. Luckily for you, Born to Move is one of the best long-distance movers in New Haven. Let's delve into long-distance moves.
How to Engage Long Distance Moving Companies
The drive from Vermont to New Haven takes about five hours, so while it isn't among the extremely long-distance moving services offered by Born to Move, it is still moving across state lines. Local movers simply won't do. You want the best movers to put in the moving labor during this stressful process, so the first thing you need to do is call our phone number.
Tell us where you're moving from and to, what household goods need to be moved, and the move date. We will give you related cost guides so you can compare quotes. Read verified reviews and look at our overall rating, too. If you're hiring us, hire us knowing all about our company.
Understand What a Full Service Moving Company Offers
Once you okay the moving cost and pay a deposit fee, all your moving needs will be taken care of. Our movers are all great guys. We have a strong reputation among the locals as having great communication, so you can trust us to keep the move to the new house stress-free.
To do this, we start with packing. Our professional crew is well-trained and will wrap, unwrap, assemble, and disassemble everything and neatly pile them in the truck. We pride ourselves on being efficient, so you as customers won't have to lift a finger.
We'll turn the move into fun and make you feel like it's a local move in a family-owned truck! We will point out several data points and scenes of interest like Essex Junction. These are services you won't get from many movers. Our company, Born to Move, is dedicated to providing you with world-class services.
However, the next move we need to alert you of, being one of the top moving companies, is storage. We provide professional storage services, both short and long-term storage. This is in case you need it during the move. Delays might happen, the truck could break down, the weather might change, and traffic jams on the highway could stall you for hours on end.
You can never trust local Vermont weather, so if delays do occur, you will need to have someplace to keep all your precious goods between New Haven and your house.
To ensure the job goes smoothly, Born to Move always offers a storage service. All our storage outlets are weather controlled, so you can rest assured that your belongings will not be affected in any way.
On local moves, we wouldn't insist on storage but while crossing state lines, whether from Vermont to New Haven or from New Haven to Vermont, it's better to have it. You can compare our rates with other companies but rest assured you'll get the best deal out of us.
Once we reach your new home in Vermont, we will furbish your new apartment with the goods we packed. Born to Move honors such special requests free of cost. We don't charge extra for miles, tolls, fuel, etc. under our moving services and we offer our own insurance in case accidents happen.
New Haven Moving Companies and Interstate Moves
Among all the moving companies in New Haven, VT, we count ourselves as having the best business model. We will complete your home project no matter where it's located. Local and long-distance, our movers are licensed for it all and will give you the best business experience with every mover service you can get on the phone. When you compare moving estimates, you will find that the value you get for our moving services beats all other moving companies in New Haven, VT.
Our company motto is to give every mover from Haven a new haven at the end of the service. We are the pride of all local moving companies in New Haven, VT. Whether you compare us to Booska Movers or anyone else in the country, our moving company will hold its own. Of that, we are confident.
Our hourly rates include all other charges:
Labor & Equipment
Floor Protection
Wrapped Furniture
Tolls
Taxes
No Additional Fees
Fuel Charge
Safe Delivery
Guaranteed Price
Movers from New Haven to Vermont
Our Moving Company is fully licensed and insured!