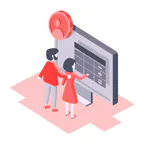 Online and On-site
Free Estimates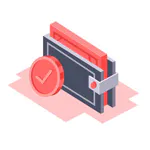 Affordable Rates
and Discounts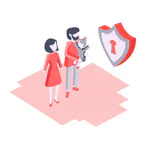 Fully Licensed
and Insured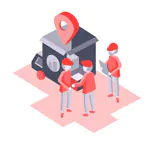 Professional Moving
Crew
Move from Boston to Long Island
New York to $10,000. It's also important to know when it's going to be a good time to move. Usually most of the people moving from Boston to Long Island because you got the job or move in close to your family most of the time are because our customers are getting new job offers in New York especially in Long Island. We highly encourage you to move with our moving company because we provide the fastest service possible even doing same-day delivery. Usually if you move from Boston to Long Island we will deliver the stuff on the next day at 9 AM because you as a customer have to reserve a service elevator at the next location at Long Island. We're also trying to beat the traffic just to get there on the next day around 8 to 9 AM in the morning. Unfortunately we don't take the ferry to Long Island, we just drive and it adds a little bit more time but it's more convenient for us to use. Our movers in order to get your stuff from Boston to Long Island we use I-95 Road.
Most of the moving companies offer a flat price of starting at $1400 altogether and this price will include absolutely everything no additional charges no additional fees. Some of the big moving companies charge for gas mileage tolls but we don't ! Movers will wrap all the furniture also our moving company especially offers free packing materials such as a tape shrinkwrap and mattress covers. If you need to disassemble or reassemble the beds our company can also do this as well. We specialize in moving from Boston to Long Island.
Long Island is the cheapest place to live outside of the New York City area because it's a far commute to the city that's why it's making it a little bit cheaper. Long Island on the map looking for a very long island so it very depends on which part of the island you'll be living at. Recently prices for the houses in this area went down which makes it attractive for living because of the good areas and good neighbors around Long Island NY.
Flat Price for your move from Boston to Long Island
If you decided to move a four-bedroom house from Boston to Long Island, movers from Boston to Long Island highly recommend you to pack 2 weeks before the move. Our movers offer you full packing solutions for you and if you decide to do full packing and move to Long Island New York. We just have to come up to your place the day before the move. Our moving company will do everything for you. Prices for the full packing will be approximately double that you'll be paying the price just for the move itself and if you decide to move a three-bedroom house the price will be around $5000 just for the moving. Parking tickets are rare at Long Island so you don't have to reserve any parking space at Long Island because there's plenty of parking and we can usually just find a closest spot available.
Rates
Movers usually come the day before as I mentioned earlier and we will wrap all the furniture, disassemble everything with tools and we will put everything back together at the new place on Long Island. Movers also make sure that the driving will be smooth and according to FMCSA regulations during the transportation of your belongings from Boston to Long Island. Please check all Yelp reviews online and make sure you choose the best service provider possible. Why do most of the companies deliver my belongings overnight to Long Island? That is a very good question because movers to Long Island will have to beat the traffic on the way to New York and usually if you're trying to reserve the elevator for your move on time. It's very important to be precise on time and if you would start driving like afternoon or after 12 pm then we may have to end up staying in New York. We will also hit the traffic on the way to NY and on the way back and most of the management companies or concierges require a specific time for elevators. If you reserve the elevator they want to give you a specific time, usually we start at 9 AM in Long Island in order to unload the stuff. If you're looking to movers from Boston to Long Island feel free to reach out to us and if you have any questions feel free to give us a call our moving representative will be glad to answer all your questions.
Our hourly rates include all other charges:
Labor & Equipment
Floor Protection
Wrapped Furniture
Tolls
Taxes
No Additional Fees
Fuel Charge
Safe Delivery
Guaranteed Price
Movers from Boston to Long Island
Our Moving Company is fully licensed and insured!