Moving Size
Movers and Trucks
Rate
approximate time
to complete
approximate
estimate
studio or less
2 guys and 1 truck
$140/hr
3 hours
$420
small 1 bedroom
2 guys and 1 truck
$140/hr
3 - 4 hours
$420 - $560
large 1 bedroom
2 guys and 1 truck
$140/hr
3 - 5 hours
$420 - $700
small 2 bedroom
2 guys and 1 truck
$140/hr
3 - 5 hours
$420 - $700
large 2 bedroom
3 guys and 1 truck
$190/hr
4 - 6 hours
$760 - $1140
3 bedroom apt
3 guys and 1 truck
$190/hr
5 - 7 hours
$950 - $1330
2 bedroom townhouse/house
3 guys and 1 truck
$190/hr
5 - 7 hours
$950 - $1330
3 bedroom townhouse/house
4 guys and 1 truck
$240/hr
6 - 8 hours
$1440 - $1920
4 bedroom townhouse/house
4 guys and 1 truck
$240/hr
7 - 10 hours
$1680 - $2400
5+ bedroom townhouse/house
5 guys and 2 truck
$340/hr
up to 12 hours
up to $4080
*all estimates in the table are based on our experiece and may not always be relevant to your particular move, an accurate estimate can be provided by our managers only
**hourly rates in the table may vary depending on the time of season
Hourly Rate
2 MOVERS & TRUCK
$140/ hr*
INCLUDED
Expedited delivery
2 professional movers
Insurance
Dedicated clean truck
Gas,tolls,miles,taxes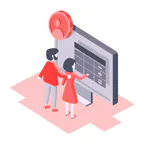 Online and On-site
Free Estimates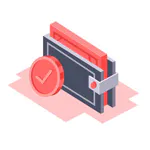 Affordable Rates
and Discounts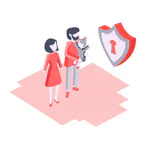 Fully Licensed
and Insured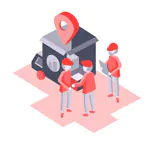 Professional Moving
Crew
Wow, it's downtown Boston, one of the oldest cities in America. The best way to describe its beauty is to see it yourself. In downtown Boston, you can find many activities almost every. Boston Common park is located here in Downtown Boston, Boston Common is a favorite park of Bostonians. They spend holidays and observation days right here. Freedom trail is the most famous trail of the United States; it makes its way through downtown Boston and we all know what to expect from it. The oldest cemetery is located here as well as other attractions. Old city hall is a tourist mecca for people all over the world because this is a great example of how the United States was built in the City Halls back in the days. People also like to observe the frog pond which is located downtown. You can find here a lot of universities that are located right here in the heart of Boston. There is the oldest bar in America located in Downtown Boston. Not many people know this and it's not a secret that people coming to Boston to study and Downtown may become their first spot on the way to their grown-up life. Boston downtown is also famous for its skyscrapers; quite a few were built in recent years. The downtown area has a lot of advantages such as walking distance to cafes and great cozy cafes and restaurants in our lovely city. You can find here a variety of food from different parts of the world, immigrants who came to America in 1600 years and still make their way up in our 2021 year. On Boylston Street, you can find very expensive stores and boutiques. Downtown Boston is a great place for nightlife. There are numerous clubs that are located downtown.
Advantages living in Downtown Boston
Many great bars are located downtown but one bar especially good here "Yvonnes" located right on the edge of Boston common park. George Washington Statue is a symbol of freedom of America located Downtown. Tourists all over the world coming here to see the oldest places in America located in Downtown Boston.MBTA is a great advantage of downtown Transportation is going in every direction from downtown to different parts of the city.
Downtown Boston Local Moving
Born to Move is standing with one of the best Downtown Boston moving companies Because we make a job that simply can't do any other moving companies. We won't charge you for any extra packing materials such as tape and shrink wrap that' already included in the price for your move. We will find a solution for every downtown moving project. White glove moving is one of the moving services that we offer, especially we understand the specificity of a luxury moving service that can be offered in the downtown Boston area. Born to Move movers like a professional downtown Boston moving company located right here in Boston. We have been working with all major buildings in the area so we fully understand all the requirements that they ask a moving company in the downtown area. We offer custom solutions for each and every customer who is moving and who is in need of the moving service. We offer full moving protection of your furniture and more. Born to Move moving company knows that it's not easy to carry furniture. Moving costs a lot of money but we can offer something different than that. With our company, we guarantee satisfaction in every move that you make. Born to Move can be your primary mover for the rest of your life. YES, we are that good. Your movers in Downtown Boston have to have a COI Certificate of Insurance that building required for each and every mover that enters the building and requirements that they ask can be up to 10 millions of dollars and your movers have to meet them otherwise they will not allow entering a building in downtown. You don't want to be stuck with your belongings in someone else's not insured truck that will not enter a loading dock. Please give yourself peace of mind and call us and we'll take care of insurance in advance for you to make your moving experience downtown stress-free. If you decide to choose white-glove moving we will keep your identity incognito. In search of good movers in your downtown area? Born to Move is your first choice of movers we fully licensed and insured. Our awesome reviews speak for themselves, do not hesitate to call us to schedule your free consultation.
Hourly Charges

Born to Move downtown movers charge an hourly rate.
For two guys the starting price will be $120 an hour.
For three guys the starting price will be $160 an hour.
For four guys this will be $200 per hour.
Our hourly rate including all the expenses such as gas, tolls, miles, transportation. Also, all packing materials such as tape in the shrinkwrap are free.
Boston neighborhoods we serve
Our hourly rates include all other charges:
Labor & Equipment
Floor Protection
Wrapped Furniture
Tolls
Taxes
No Additional Fees
Fuel Charge
Safe Delivery
Guaranteed Price
Downtown Boston Movers
Our Moving Company is fully licensed and insured!