Moving Size
Movers and Trucks
Rate
approximate time
to complete
approximate
estimate
studio or less
2 guys and 1 truck
$140/hr
3 hours
$420
small 1 bedroom
2 guys and 1 truck
$140/hr
3 - 4 hours
$420 - $560
large 1 bedroom
2 guys and 1 truck
$140/hr
3 - 5 hours
$420 - $700
small 2 bedroom
2 guys and 1 truck
$140/hr
3 - 5 hours
$420 - $700
large 2 bedroom
3 guys and 1 truck
$190/hr
4 - 6 hours
$760 - $1140
3 bedroom apt
3 guys and 1 truck
$190/hr
5 - 7 hours
$950 - $1330
2 bedroom townhouse/house
3 guys and 1 truck
$190/hr
5 - 7 hours
$950 - $1330
3 bedroom townhouse/house
4 guys and 1 truck
$240/hr
6 - 8 hours
$1440 - $1920
4 bedroom townhouse/house
4 guys and 1 truck
$240/hr
7 - 10 hours
$1680 - $2400
5+ bedroom townhouse/house
5 guys and 2 truck
$340/hr
up to 12 hours
up to $4080
*all estimates in the table are based on our experiece and may not always be relevant to your particular move, an accurate estimate can be provided by our managers only
**hourly rates in the table may vary depending on the time of season
Hourly Rate
2 MOVERS & TRUCK
$140/ hr
INCLUDED
Expedited delivery
2 professional movers
Insurance
Dedicated clean truck
Gas,tolls,miles,taxes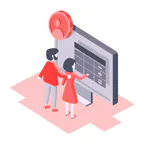 Online and On-site
Free Estimates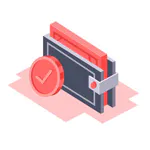 Affordable Rates
and Discounts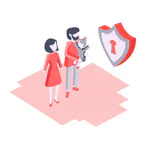 Fully Licensed
and Insured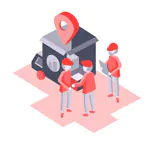 Professional Moving
Crew
Cambridge Moving Company
Moving is a challenging and overwhelming event that can become even more stressful due to unprofessional services. But Premier Cambridge movers provide relief with robust, transparent, and reliable moving services. With years of experience in the industry, we understand what it takes to make your move as seamless and comfortable as possible.
Our experienced professionals make your moving task effortless, lifting the burden off your shoulders. You can be confident and stress-free when you hire our Cambridge moving company, as we handle everything from start to finish at affordable rates. So whether you want to move your personal valuables or timeless family possessions or searching for the best piano movers in Cambridge, we can facilitate all kinds of moving.
Clean, Organized, and Neat Movers
Are you worried about leaving a mess in your old house? The good news is that our moving crew can help with the neatness of your old home. We want you to have a smooth transition when you move homes.
Cambridge movers ensure that our movers have the best training for moving items. They'll carefully disassemble and reassemble your things.
Movers for All Types of Property
We've marketed primarily toward homeowners, but our movers can serve businesses too. Movers in Cambridge have the experience and skills to make commercial and residential moves.
Aside from labor help, we also have a collection of tools and equipment needed for a commercial move. For example, we have special gear for securing valuable items like pianos and statues. Our movers will take extra care when moving your business equipment. We promote their safety with our specialized moving services.
Why Choose Our Moving Company in Cambridge
At Born to Move, we take pride in our highly professional, cost-effective, and comprehensive moving help. Whether you need local or long-distance moving, we are skillful and fully equipped to handle any scale of moving with speed and efficiency.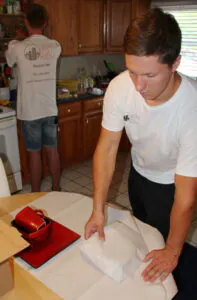 Fully Licensed and Insured
We are licensed and insured, which means you can rely on us and have peace of mind while booking our moving services. But, of course, you can also request us to show our insurance certificate, and we will do it without hesitation.
Trained and Experienced Moving Experts
As an established moving company in Cambridge, MA, we have a team of trained and experienced experts who handle everything with extreme care and speed. We take care of your items just like our own.
So you can be sure of the safe loading and unloading of your belongings:
Affordable Prices and Special Discounts 
Moving can be expensive, but we try to make it affordable for you. We charge very reasonable rates from our clients without any hidden charges or fees. Our Cambridge moving company doesn't give you surprises. We Charge hourly rates for local moves within Cambridge, MA. Hourly rate starts from $140 per hour for 2 movers and a truck. Movers will wrap and protect all of your furniture with thick moving blankets especially designed for household moves just like yours. Our movers are ready to provide you with great expertise and experience, no matter how big your move is or how far you are moving. We also provide a 7% military discount for all veterans and seniors who are living in Cambridge, MA.
How Our Moving Process Works
Booking Cambridge movers is fast, simple, and easy and involves just two steps. We try our best to provide you with high-quality and stress-free moving in Cambridge. Our Cambridge Movers will give you a call approximately 30 minutes before arrival after they will come to your Cambridge address will call you again so you can come downstairs and let our movers inside your apartment or house. After that, we start moving. The moving crew will first take all the boxes to the truck, and then after we're done with the boxes, we will wrap your furniture with the moving blankets.
Movers will disassemble the bed and pack all the furniture into the truck, and we will move it to the next destination, either near Cambridge, MA, or somewhere else in the greater Boston area or even out of state. After we arrived at the destination, Movers will put the boxes in the designed room where you want to see the boxes. We're going to assemble all the furniture and put it precisely where you want to see the furniture. After we have done that, we will sign the contract, and you need to pay, and we will leave for the next job.
Step 1: Get a Free Estimate Today for Your Moving
Calculate your shipping by entering all the information mentioned in the form on our website. Based on this, we quickly provide you with a Cambridge moving free quote and reservation.
Check our reviews online!
Step 2: Book Cambridge Movers 
Once you get the estimate, it helps you make an informed decision. If you feel that the provided Cambridge moving estimate is fair enough, you can book our service. We ensure to make the entire moving experience seamless, hassle-free, and fast. Call us now to discuss your moving needs and get customized moving services at highly competitive rates!
Born to Move moving services
Dont forget when moving to Cambridge, MA
Elevator Reservation: If your building has a concierge you'll want to check with a manager if you need to reserve the elevator for a big move day.
Moving Permits: We do require moving permits when moving to Cambridge.
Change of Address: Born to Move recommends submitting your change of address note with USPS at least 4 business days prior to your move. You can set a move date on the form and this way all of your mail will get forwarded to your new Miami address. Click Here to change your address.
Moving Company Insurance: in all 50 states moving company required to carry cargo insurance. Released Value Protection is the most economical option because it doesn't cost anything. It is offered by movers at no additional charge, but the protection is minimal. Under this option, the mover is responsible for no more than 0.60 cents per pound per article. For example, if your mover lost or damaged a 70-inch TV weighing 35 pounds, you would only receive $20 (60 cents x 35 pounds). If you need the full value of your items to be covered, please consult with our manager  Born to Move always got your back.


When is the cheapest time to move to Cambridge?

Because most people are moving within Massachusetts during the Summer, you can get discounted rate in the winter by hiring movers. The cheapest option will be to rent a truck.

Learn more about how to protect your move at the link below.https://www.fmcsa.dot.gov/protect-your-move/search-mover

How much does it cost to rent a moving truck in Cambridge Massachusetts?

When moving to/from Cambridge MA? Renting a moving truck is the cheapest option, Also it requires you to do all of the driving and labor; this estimate below includes the estimated fuel cost tolls and accommodation in a hotel, and renting a truck.

The rental truck cost $150-$250
Fuel cost 0.65 cents per mile.
Superb Cambridge Movers
Our Moving Company is fully licensed and insured!