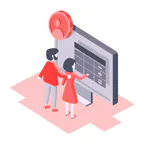 Online and On-site
Free Estimates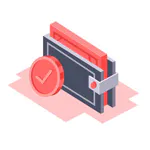 Affordable Rates
and Discounts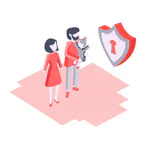 Fully Licensed
and Insured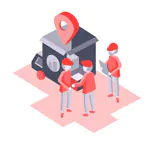 Professional Moving
Crew
Movers from Los Angeles to North Carolina
Looking for a change of scenery? If this is the first time, you might feel disorientated. And that's what all movers have been through. Take your time and a cup of your favorite drink and read the essential info on Los Angeles to North Carolina moving. It is written by storm-beaten professional movers.
Relocation from Los Angeles
Los Angeles has its own unique glamor. It's home to movie studios, the Hollywood sign, and fashion shows. The warm California air, Mediterranean climate and ever-lasting job opportunities in the TV industry – doesn't LA sound like heaven?
Sometimes it's not. Movers from Los Angeles complain about high prices, polluted air, insane traffic, and an increasing number of homeless people.
The Born to Move moving company has been helping movers all over the country. We know better than anyone that every place has its pros and cons. If there are too many cons to bear, there is no need to feel guilty – just find a better place! Born to Move will help you to fulfill your plan with as little stress as possible.
Movers from LA to North Carolina
Movers from Los Angeles to North Carolina can count on our assistance. If you are considering North Carolina as your destination – we approve! It's a warm state with the Atlantic Ocean at its shores. By moving there, you'll get cleaner air, lower costs, and a peaceful pace of life.
However, there's a long way to go. LA, North Carolina, is what we call a long-distance moving destination. The movers will have to cross the whole county, which will take about 39 hours by car. The journey is worthy of Jack Kerouac and his fellow hitchhikers.
Though Born to Move understands the romance of moving, it strives towards pragmatic aims – safety and efficiency. If you are a mover who is ready to go to North Carolina, read on to learn what our moving company can do for you.
Best LA to North Carolina Movers
First things first: the Born to Move moving company is a licensed professional mover. If you wish to see our certificates and insurance before heading with us to North Carolina – no problem. We always provide documentation upon request.
Having a license confirms that we can afford a crew of professionals. This is an axiom that is always true in terms of our employees. They are all:
Drug-tested
Trained
Fully equipped
Friendly and responsive
Don't worry about the distance between Los Angeles and North Carolina – our professional packers and drivers will make this challenge easier for you.
How exactly? Through our standard moving services:
Wrapping
Packing
Furniture disassembling
Floor protection
Hoisting furniture
Storage
Full Moving Services
What should you be prepared for when hiring our moving company for a North Carolina move? The usual process goes like this:
We will arrive at your LA address on the date that the mover has indicated. Usually, it is in the morning hours.
We disassemble your furniture, wrap it in our packing materials, and pack. Your floor is going to be protected with our special blankets. If you want a disposal service, let us know – it will be charged at an additional price.
Then your packed belongings will be loaded into a truck that drives to North Carolina. If you need some stuff to be left in storage but didn't make any prior arrangements – don't worry! Our moving company provides storage services for movers from Los Angeles to North Carolina as well.
The delivery of your items will take about 40 hours -trucks go slower than cars. You can watch our move to North Carolina via GPS-navigator.
After our movers arrive at your new address in North Carolina, they will:
Unload the truck
Carry all the boxes to your place and unpack it
Unwrap the items, and assemble the furniture
If needed, they will hoist some of it through the window or balcony
As you can see, you won't be alone moving from Los Angeles to North Carolina.
Affordable LA to North Carolina Moving
Movers from Los Angeles to North Caroline can be confused with the expenses of such moving. Our moving company is aware that every move, local or long-distance, is a tangible financial burden. The cost increases when there's a big family of movers or the moving size is large.
Born to Move's prices are fair and affordable. There are also discounts and special offers when moving from Los Angeles to North Carolina.
If you wonder how we manage to keep our prices at an affordable level, there are no dark secrets – we apply an hourly rate system. Hourly rates include:
The manpower
Truck
A set of packing materials
Floor protection
Loading and unloading the items
Packing and wrapping
Furniture disassembling and assembling
Delivery
Tolls
Gas
Extra miles
We don't use hidden costs. The movers from Los Angeles to North Carolina and the movers from North Carolina to Los Angeles get a flat rate. A flat rate means you will be charged for the moving services you have chosen. There will be no additional costs at the end of the journey.
If you're interested in how we calculate the cost, go to our prices section and estimate your options.
In short, we take into account the following:
The moving date that the mover has chosen
The services that the mover requests, including the additional ones
Moving size to be transferred to North Carolina
The entrance types in North Carolina and Los Angeles
Additional Services
Often, we face special moving requirements. And that's clear: the movers take along with them, not just basic items. They also transport musical instruments, works of art, antiquity items, or special equipment. For any out-of-the-box situations, we have a ready solution.
Thus, movers from North Carolina to Los Angeles who are anxious about fragile items can choose our White Glove moving service. It includes packers with 4+ years of experience who will perform the most considerate packing you ever saw.
For our art-loving North Carolina movers, we offer piano moving services and art and antiquity moving. Our crew knows everything about:
How delicate musical instruments are during the transportation
How temperature and humidity affect old paintings
How retro turn-tables dislike rough shaking
Most importantly, they know how to deal with it all to keep the movers happy.
Explore Any Direction
Our moving company conducts relocations in both directions: from Los Angeles to North Carolina and from North Carolina to Los Angeles.
As we mentioned before, every place has its pros and cons. If a new address doesn't become a real home, you can always go back. Just give us a signal, and we will rescue you from a place that no longer makes you feel good.
Take your relocation as a little adventure, and let our moving company be your guide!
Movers from Los Angeles to North Carolina
Our Moving Company is fully licensed and insured!