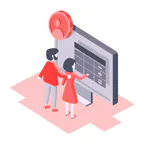 Online and On-site
Free Estimates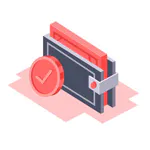 Affordable Rates
and Discounts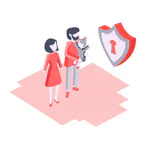 Fully Licensed
and Insured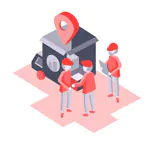 Professional Moving
Crew
Chicago is the most populated city in Illinois. Home to world-famous dishes, beautiful architecture, and sophisticated museums, it has become one of the best-known places in the world. No wonder it's also one of the most popular long distance moving destinations in the country! The end result may be a fresh and exciting start, but the process of long distance moving is definitely going to be a pain. You've probably checked out YouTube videos on how bad the experience is of people who tried to do it on their own. Do-it-yourself movers often run into problems, such as:
Underestimating the time and resources needed. One of the biggest mistakes you can make, especially with moving long distances, is thinking that you can guesstimate everything. The tasks involved seem so easy in theory that getting movers seems pointless. Unfortunately, they realize their mistake too late.
Not knowing how to pack and load things. It's just putting everything in boxes, right? Not really. For a long distance move, you'll normally need more reinforcement for the boxes to survive the out-of-state trip. The problem is not knowing what's the norm in the first place.
Not getting familiar with regulations. States can have drastically different rules from each other. So, when moving long distance, you should be familiar with them to avoid trouble that can cause delays.
That's why with interstate moving, you're better off leaving it with competent long-distance movers. They know how to navigate not only the roads to or from Chicago but also the SOPs involved. So, if you want to experience what this vibrant city has to offer or explore the rest of the US, Born To Move is here to take the load off. Our top long-distance movers in the company are skilled, experienced, and professional, with one goal in mind: delivering your damage-free items to Point B quickly.
Where Are You Moving? There's No Place That Our Chicago Long Distance Movers Can't Reach
The Born To Move moving company prides itself in accommodating all relocation requests as we're confident our experts are up to the task. Whether it's a relatively quick interstate trip from Chicago, IL, or something farther afield, you can trust that our Chicago interstate movers won't disappoint in terms of service quality.
Let's Make Your Cross-Country Move Happen!
When you cross state lines when you move, the challenges are different from those of local moving. But if yo're going to be traveling state to state to reach the west coast, long distance moves can feel downright impossible. Not for our Chicago cross country movers! Through experience and training, we have become experts at protecting your precious items during the long moving process. Our company only uses the best trucks and equipment to preserve the condition of your items. Most importantly, long distance moving won't take weeks! We will strive to get your belongings to your new cross country abode as soon as we can. No other stops or clients are involved. It's all about bringing your items from Chicago, IL, to California, or Oregon, or any other place on the other side of the country. For out-of-state moves this far afield, our long-distance movers normally take four to five days. In the meantime, you can get more familiar with your neighborhood or settle other issues post-moving.
State to State Moving Can Be a Breeze Too!
But even if you're not looking for that big a leap, our interstate movers are still here for you. We can accomplish shorter cross state moving distances faster, allowing you to receive your items at your new out-of-state location the next day. Whether you want to move to Florida, Philadelphia, Boston, North Carolina, and other neighboring states in the US, our Chicago long distance movers will quickly and safely bring your precious items to you. The same goes if you're coming from an out-of-state location and going to Chicago!
Why Get Help When Moving Out of State from Chicago?
If there are already existing guides online, you're probably questioning if hiring a long distance moving company is a good investment. What you have to remember is that reading about something and actually doing it are very different things. This is especially true for out-of-state moves. By having movers actively working to bring your stuff in or out of Chicago, you'll have fewer things to attend to. Your interstate moving preparations can be focused on making everything as relaxing for the family as possible. With a company like Born To Move, you'll benefit from:
With most out-of-state moving, you'll have to wait at least one day to get your things. Especially if you have valuable items loaded in the truck, you want to feel sure that they're still going to be damage-free. That's the beauty of having Chicago long distance movers helping you out. You know that with their experience, they can do the job much better than the average person can. For a cross country move, this peace of mind becomes even more valuable.
Our interstate movers know the value of off-peak hours. That's why for long distance moving, in particular, we make sure we arrive on time and get everything done as efficiently as possible. Their experience with interstate moving allows them to properly estimate the time needed based on your move size and your distance. This guarantees that you don't end up waiting weeks for your things from a cross country move.
From planning to to the actual packing of the first box for your long distance move, expect it to take a few of your weekends or after-hour relaxation time. The experienced movers from our company save you from these hassles. With the logistics of interstate moving taken care of, you can instead plan a fun itinerary to tour Chicago while you wait for your stuff.
Born to Move: The Top Choice for Chicago Long Distance Moving
Despite the promises, many long distance movers actually end up disappointing their clients. That's why you shouldn't just go for the lowest quote. At the bare minimum, the moving company you choose for your interstate move should be fully licensed and insured, like Born To Move. But if you want excellence from your movers and every other aspect of moving, our company has all the ingredients for the complete satisfaction of our clients:
Full Transparency
The success of long distance moving to or from Chicago relies on a lot of factors, including the size and durability of your items, weather, road conditions, and availability of moving necessities, among other things. We understand that these may all seem daunting, so we level off expectations with you beforehand. For cross-country movers, we encourage them to ask as many questions as they want. By working with our Chicago movers, expect constant clarifications via call or email about relevant details such as your move size. We want to make sure that we bring everything needed on the big day. Loading everything in the truck is already part of our basic long-distance move fee. But if we believe that you'll benefit from it, we may also recommend additional services:
Full-service packing. Some of our long distance moving clients are too busy for this. If you prefer us to do all the packing as well, our movers will be happy to. Packing materials are also available at low prices.
Moving and storage. If your new cross country pad isn't ready yet, you can use one of our temperature and humidity-controlled storage units to secure your items.
If you're interested in these services on top of the basic long distance moving inclusions, please tell us in advance so we can block off the time for you.
Affordable Costs
In line with our efforts towards transparency, our movers also charge a fixed price for long distance moving. This already includes gas, tolls, miles, and any other additional charges incurred on the road to or from Chicago. And even though our long distance movers are in high demand, we still manage to make our pricing extremely competitive.
Expertise
With our long distance movers expertly handling everything on your behalf, yo'll avoid all the bumps along the road. We work with what we know about the moving industry while also studying the external conditions that might affect your move to Chicago. You also don't have to think about any specialized equipment for transporting bulky furniture or the truck size to fit your belongings for long-distance moving. With their expertise, our movers will take both the physical and mental load off you.
How Long Will It Take Our Movers to Get to or from Chicago?
Our long distance movers in Chicago are dedicated to bringing you all your items as soon as possible. The biggest factor with the delivery is the distance. Among different interstate and cross country directions, Boston-Chicago is one of the most popular routes. If you'd like to get an estimate on the delivery time for your relocation, our lines are open and waiting for your call.
Is Your Moving Day Set? Our Best Chicago Interstate Movers Are Here for You!
With the Born to Move moving company, you don't have to worry about moving to or from Chicago, IL. Whether it's a cross country or a short interstate move, our dedicated long distance movers will take care of relocation logistics, so all you'll need to do is wait. Long-distance moving is always best done pre-planned. Secure your spot early on to make sure that there will be enough movers for the task on your moving day. Fill out our form on the site for a quote or for booking. Alternatively, you can call (617) 903-2609.
Our hourly rates include all other charges:
Labor & Equipment
Floor Protection
Wrapped Furniture
Tolls
Taxes
No Additional Fees
Fuel Charge
Safe Delivery
Guaranteed Price
Chicago long-distance movers
Our Moving Company is fully licensed and insured!